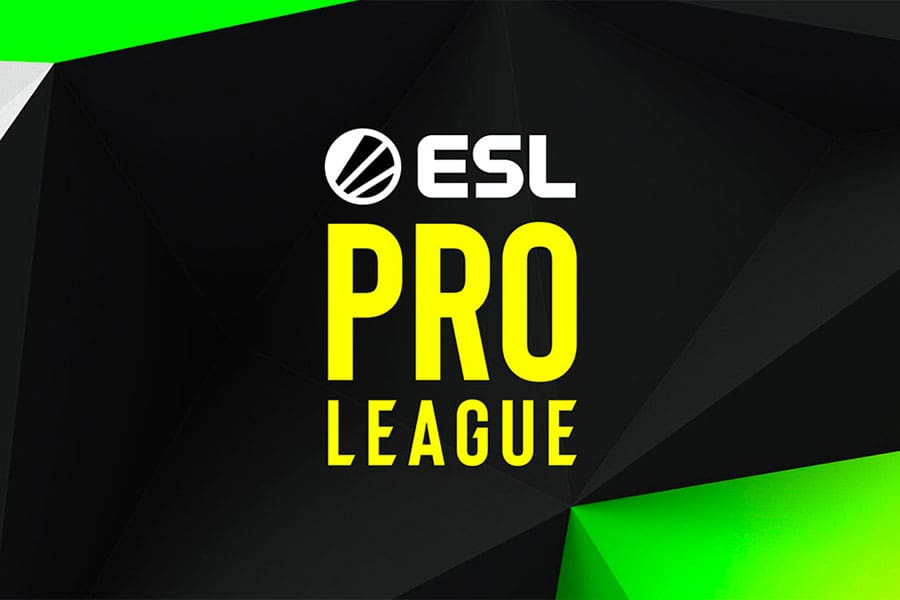 by in
ESB is back with free Counter-Strike: Global Offensive betting predictions for three ESL Pro League Season 16 bouts on Thursday, September 8. Here are our selections for Outsiders vs FTW Esports, G2 Esports vs BIG, and FaZe Clan vs MiBR, with esports betting odds courtesy of BetOnline.
---
OUTSIDERS vs FTW ESPORTS CS:GO BETTING & MATCH DETAILS

Best Odds:
Outsiders -909.09 at BetOnline | FTW +500 at BetOnline
When:
September 8, 2022 | 12:30 CEST
Watch Live:
Twitch (https://www.twitch.tv/ESL_CSGO)
FTW Esports and Outsiders will meet on Thursday in the second round of Group B in ESL Pro League Season 16 in what promises to be a very one-sided match. As the current no.57 in the world FTW Esports are one of the weakest teams in the ESL Pro League, and barring any major upsets, they shouldn't make it to the playoffs.
And besides their status as major underdogs, FTW Esports have also struggled to show much in the weeks leading to this tournament. Since their successful run through ESL Pro League Conference Season 16 in June, FTW Esports have played just seven official matches and just two in August (9-16 vs 1PIN and 0-2 vs Bad News Eagles).
So not only do FTW Esports lack the talent to compete with top teams, but they're also in terrible form and still a bit rusty. Some of that holds true for the Outsiders as well, seeing how they've not played a single match since July and have won just two of their last five outings, but they're still a vastly superior team.
Outsiders shouldn't struggle to win this match in two maps, and it's not crazy to think that they can cover a 10.5-round handicap.
---
G2 ESPORTS vs BIG CS:GO BETTING & MATCH DETAILS

Best Odds:
G2 -188.68 at BetOnline | BIG +137 at BetOnline
When:
September 8, 2022 | 14:00 CEST
Watch Live:
Twitch (https://www.twitch.tv/ESL_CSGO)
With the latest roster changes, G2 Esports took a big risk, but with a high potential upside. Unfortunately, we have not seen that side of the team yet, as Rasmus "HooXi" Nielsen and co. struggled to impress at BLAST Premier Fall Groups 2022 last month, finishing fourth-sixth.
G2 might have an elite-tier roster, but they'll need more time to find the synergy necessary to compete for big trophies, and until they do so, we can expect G2 to be vulnerable. All that might seem like a lousy excuse to back BIG, but it's not like BIG should be considered significant underdogs for this match.
Unlike G2, BIG have a strong synergy and a solid roster that has achieved a lot this year. Admittedly, their only notable title came at Roobet Cup in June, but they have taken some big scalps across the last couple of months, including Natus Vincere, FaZe Clan, and Cloud9.
G2 Esports should win games like this if they want to be taken seriously, but we need to see a bit more from them before we feel comfortable betting on G2 at the offered odds.
---
FAZE CLAN vs MIBR CS:GO BETTING & MATCH DETAILS

Best Odds:
FaZe -909.09 at BetOnline | MiBR +500 at BetOnline
When:
September 8, 2022 | 15:30 CEST
Watch Live:
Twitch (https://www.twitch.tv/ESL_CSGO)
As the offered CS:GO betting odds suggest, this should be a very one-sided affair, and it's tough to argue with that. Even though MiBR are a solid team and more than capable of competing with top-ranked squads, FaZe are an entirely different beast and, until proven otherwise, in a class of their own.
Throughout 2022, FaZe Clan have won six big trophies, including PGL Major Antwerp 2022, while their worst finish came in June when they placed fifth-sixth at Intel Extreme Masters Dallas. In contrast, MiBR have not won a single event outside of ESEA Cash Cup: North America – Spring 2022 #1 and ESL Challenger League Season 40: North America.
Perhaps we should not put too much weight on MiBR's results this year, knowing that the Brazilian squad made a significant roster move a month ago with the addition of Henrique "HEN1" Teles. But even with the 27-year-old veteran joining the team, it's hard to imagine MiBR improving significantly.
As the current no.1 team in the world, FaZe should make easy work of MiBR.