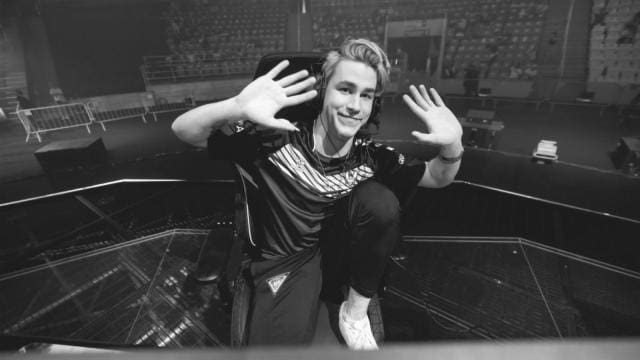 by in
On Wednesday, Team Vitality announced the passing of professional VALORANT player Karel "Twisten" Ašenbrener.
The organization took to Twitter to disclose the news and express their condolences and sadness over the "devastating loss."
"We are heartbroken to share with you that our Valorant player Karel 'Twisten' Ašenbrener passed away last night. We are deeply saddened by this devastating loss, and our first thoughts and prayers are with his family and friends in this difficult time," the post read.
"The whole Vitality organization is devastated by the news, and we will be stopping all communications for the rest of the day. Rest in peace, Karel."
A tweet from the organization's Valorant assistant coach, Harry "Gorilla" Mepham, who was known as one of Twisten's closest friends, revealed that Twisten died by suicide on June 6.
"I woke up this morning to the news of one of my closest friends, someone who genuinely felt as if he was my brother, taking his own life," the assistant coach wrote.
"Words can not describe the grief or emptiness I'm feeling right now. I loved him and forever will. Rest easy brother, we all love you."
Twisten's final tweet on June 6 was "Good night."
Team Vitality released a follow-up tweet about mental health and encouraged people who struggled with inner battles to reach out for help.
Twisten started playing Valorant professionally in September 2020 with BIG before transferring to Team Vitality in November 2022. During his time with the team, he participated in the 2023 VCT EMEA league and the VCT LOCK//IN in Brazil.
Following Team Vitality's loss to Leviatán, Twisten revealed that he had taken the loss especially hard. The player also opened up about his battle with depression and issues with self-harm.
Twisten stated that he had been dealing with depression for more than two years and had considered "ending it all" after the VCR LOCK//IN, but his father intervened and helped. The player was eventually admitted into a mental health facility which helped him recover and create a "new fresh start."
"It was the hardest time for me as a person and as a professional eSports athlete. But after that time I knew why I'm playing games and what my team means to me," Twisten said at the time.
The Valorant player also donated $1,545 to a European animal help charity, Hunderettung Europa, after the VCT LOCK//IN. He previously promised to donate $25 to charity for each Shorty frag that occurred in the tournament.
Several of Twisten's teammates took to Twitter to extend their condolences to the player and share fond memories with him.
Tomas "Destrian" Linikas wrote, "A man with infinite potential, insane personality, and most importantly, the biggest heart, making people around him feel good even when he's down."
The VALORANT community, which consisted of pros and creators, also banded together to donate money to a charity for mental health for "every 'Shorty' elimination at VCT Masters Tokyo, and VCT Champions."