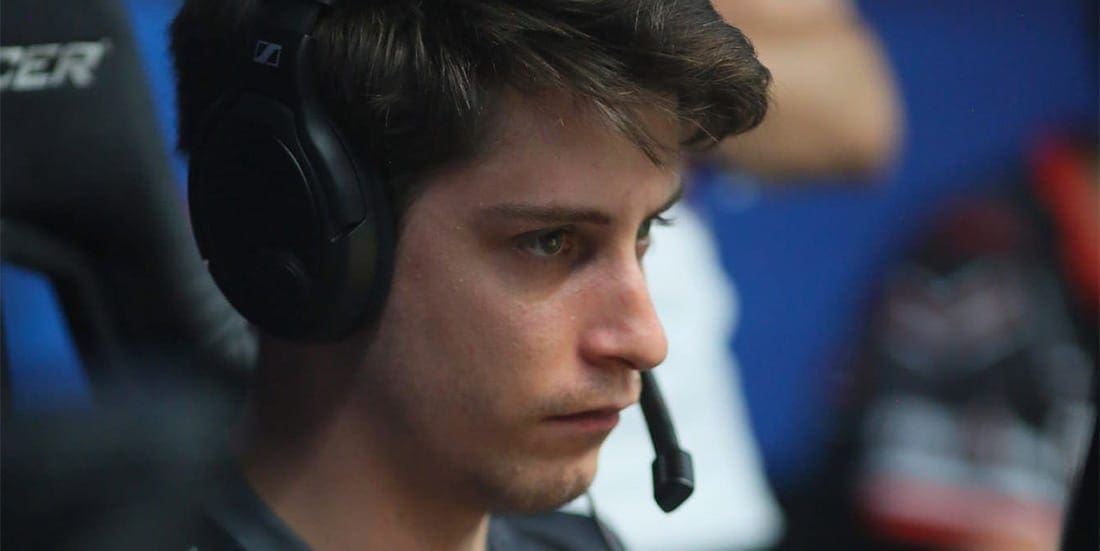 by in
French Counter-Strike professional Edouard "SmithZz" Dubourdeaux announced his retirement from competitive action on Monday, stating he will continue playing CS:GO as a content creator.
With his departure from G2 Esports, SmithZz has officially ended his 14-year career as a professional Counter-Strike esports player and opened a new chapter in his life which will see him turn to streaming CS:GO on Twitch.
SmithZz's career began in 2006 when he played Counter-Strike: Source. The French AWPer did not need long to make himself noticed in the CS scene, winning a plethora of tournaments while representing teams such as Team WebOne, H2k Gaming, EmuLate, VeryGames, Tt.Dragons, Team LDLC and Anexis eSports. Most of his success at the outset of his career came while playing under VeryGames' banner. He also claimed two silver medals and a bronze medal representing France at European Nations Champions in 2008, 2009 and 2010.
In September 2012, SmithZz transitioned to CS:GO with VeryGames and instantly saw success, pocketing silver medals at ESWC 2012, DreamHack Winter 2012 and the AMD Shapphier Invitational at the end of the year.
VeryGames' authority continued into 2013 when the French squad dominated the scene and hoisted numerous titles throughout the season, including StarLadder StarSeries VII, ESL Major Series One – Fall 2013, Electronic Sports World Cup 2013 and MSI Beat IT 2013. The team was highly respected in the newly formed CS:GO scene, which helped SmithZz gain a reputation as one of the best CS: GO players in the world. That was officially confirmed in January 2014 when he was recognised as the 17th-best player of the previous year by HLTV. In December 2013, VeryGames' squad left to join Titan eSports.
In September 2014, SmithZz and Nathan "NBK-" Schmit left Titan and created a new team dubbed Mercenary which later acquired Fabien "kioShiMa" Fiey, Vincent "Happy" Cervoni and Richard "shox" Papillon. Only two days after the all-French squad was formed, SmithZz and company were signed by Team LDLC.com.
The new French powerhouse won the DreamHack Winter 2014 Major, where they bested Ninjas in Pyjamas and secured a spot in the hall of fame as well as US $100,000 in prize winnings. In February 2015, LDLC's squad joined Team EnVyUs where SmithZz continued his career until July, when EnVyUs and Titan swapped players, which saw him make his way back to Titan. SmithZz remained with Titan until February 2016, when he decided to put his playing career on hold and joined G2 as their head coach.
In the summer of 2018, SmithZz returned to the battlefield under the G2 Esports banner and reunited with Kévin "Ex6TenZ" Droolans, with whom he played at VeryGames and Titan. Unfortunately, SmithZz's return to the scene was rather short-lived, as he found himself benched after just five months when the team decided to restructure its roster.
Since then, the French CS:GO legend has transitioned to streaming on his Twitch channel, where he amassed 25,271 followers to date. While by no means a number which could be comparable to some of the biggest streamers on the platform, SmithZz says he intends to keep his focus on growing his channel in hopes to "make professional Counter-Strike more accessible by the community".
SmithZz announced his retirement on his official Twitter with a TwitLonger post titled "new beginnings".
"It is like a fresh start, grinding as a streamer with many objectives in mind, including one that is particularly important to me, making professional CS more accessible to the community," said SmithZz.
"Reinforcing the link between those two worlds, something that is not easy to do when you are active pro player. This new challenge reminds me of my younger years in CS, and I'm eager to take it up."
The 31-year-old bade farewell to the competitive CS:GO scene with 11 LAN and one Major title under his belt. He pocketed $299,257 in prize winnings from 159 Counter-Strike tournaments, making him the 15th best-paid French esports player in the world.
MORE ESPORTS NEWS