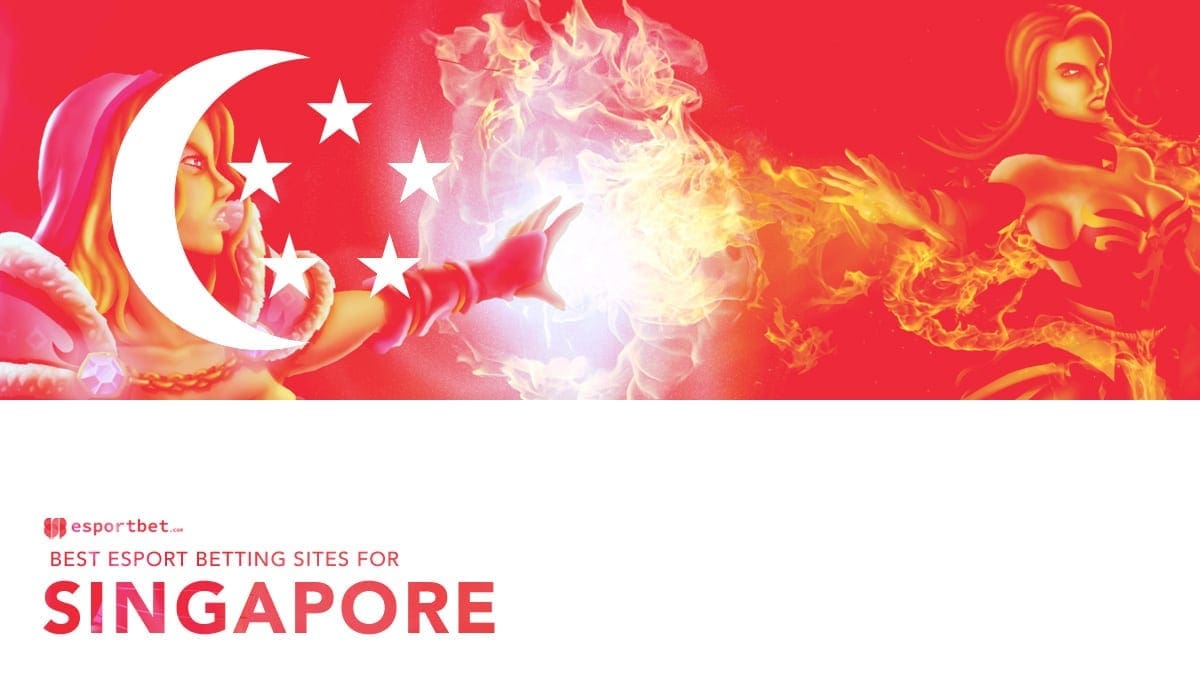 Esports betting is a growing area of the sports wagering industry, with a youth-driven push making betting on professional video gaming a common-practice. Singapore does not have a regulated sports betting industry, although there are many bookmaker sites based in other countries that will accept signups from here and cater specifically to the SGD currency. This page will run you through the best sports betting sites for Singapore, plus give you a rundown of all the major betting esports like Counter-Strike, Dota 2 and League of Legends. Best Singaporean esports betting sites for December, 2023:

Top SG esport betting sites
---
Best SG esports betting sites 2023
The best esports betting sites in Singapore have changed a lot in the last five years, with many of the top bookies in world being forced to leave this part of the world, because of gambling laws.
Despite this, there are still many SG esports betting sites, with these companies licensed offshore and catering specifically to places like Singapore, that frown on online wagering.
The best SG betting sites will have markets on a plethora of different esports with these including major games like League of Legends and smaller titles like NBA2k. You will find upwards of 20 different esports to bet on at Singaporean bookies during peak periods and this number is growing all the time.
Online betting in Singapore is done via several distinct methods, with the two most common being via betting sites instant play websites or via their downloadable betting apps. Generally Singaporeans will bet via the mobile betting site, rather than apps, because these are hard to come by in this part of the world.
Another huge factor when choosing esports betting sites in Singapore is the payment methods. Because of the strict gambling laws it can be tiresome funding your account, but if you only wager with esports betting sites that target this market you won't have any trouble. Common payment types include credit and debit cards, web wallets and even cryptos, which are very popular in Singapore.
Remember, sports betting sites are technically illegal in Singapore, even though there are few exposed cases of people getting in trouble for their actions. This means when betting on esports from Singapore you should consider using a VPN, which masks your online actions to a certain extent.
EsportBet.com has reviewed many different Singaporean esports betting sites, which we recommend checking our for more specific details about any operators we advertise on this website. Our esports betting site reviews are written by people who understand online gambling and the technicalities in Singapore.
Top 3 Singaporean esports betting sites
SG mobile betting sites
Mobile betting, like we briefly touched on above, is a massive part of esports wagering online. The best SG mobile betting sites will allow you to do all the things you do on desktop, on your smartphone or tablet.
The top SG betting sites boast an instant-play and fully responsive website. This essentially means SG mobile betting sites will shrink down to fit your screen. But rather than losing anything, it fits in beautifully and you can navigate esports betting sites on your mobile, like you would on computer. In fact, many esports betting sites put more effort into their mobile website, than the desktop version.
Android esports betting apps in Singapore are rare, but available, with some offshore bookies having non-market options you can download. Always do your homework on these betting apps, because they are not licensed in Singapore and could be dodgy.
iOS smartphones and tablet users will have to use esports betting websites in Singapore, rather than downloading an app, because Apple does not allow gambling apps in their store in this part of the world.
---
Esports betting in 2023
Esports betting is largely done on the top-flight leagues and tournaments surrounding professional video gaming. For instance you might find betting on the final stages of a League of Legends tournament, but you won't find any markets on the online qualifying. This is because esports handicapping is still a relatively young game, and the depth of the player pools means new esports stars are emerging all the time. Our esports betting section will highlight the top five esports in December, 2023.
Dota 2 betting
CS:GO betting
League of Legends betting
Fortnite betting
Overwatch betting
---
Major eSports events in 2023
The esports calendar is growing all the time, with new leagues and tournaments springing up. Some of the most anticipated esports events for 2023 are:
Fortnite World Cup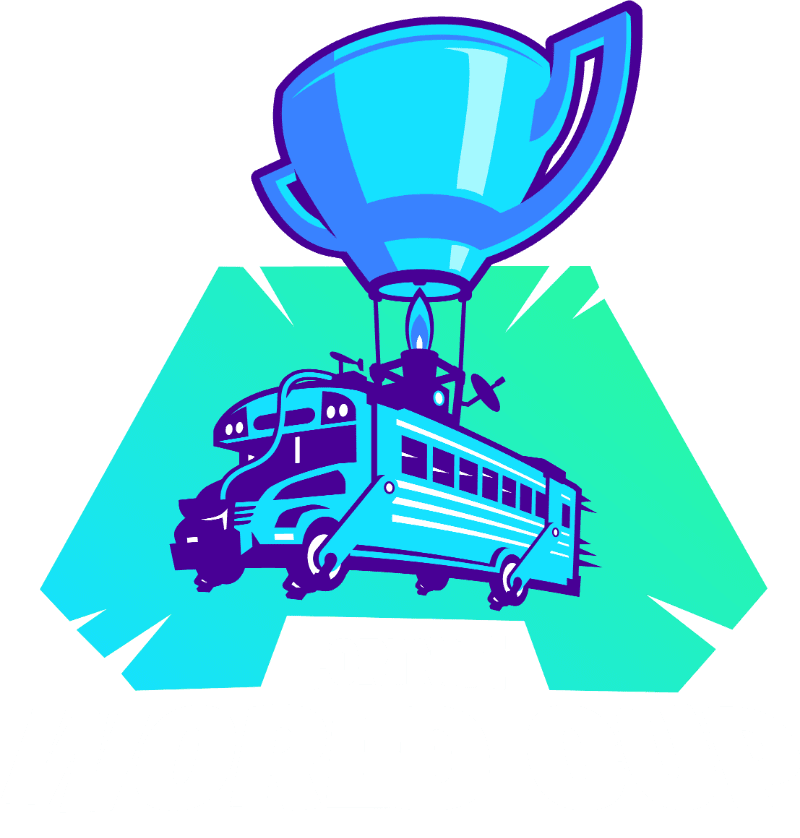 Game: Fortnite
Dates: TBC
Prize Money: TBC
Qualification: Online/Ranking
The Fortnite World Cup burst onto the esports scene in 2019 with a bang, with over 2 million people tuning in for the final stages of the tournament, which were played in a sold out Arthur Ashe Stadium in New York. The COVID pandemic halted the tournament's momentum, but we can expect big things in the future.
---
League of Legends World Championship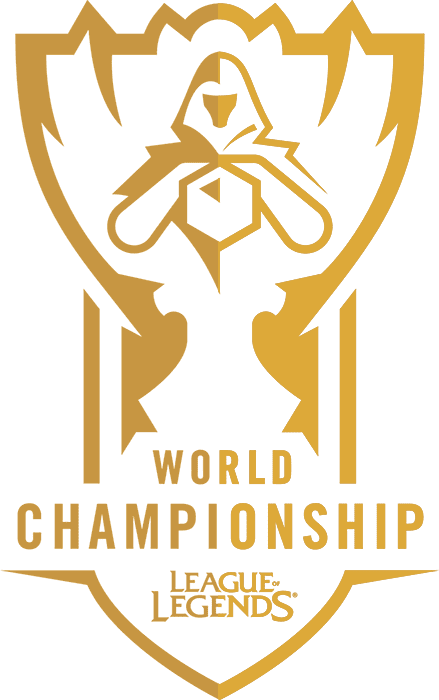 Game: League of Legends
Dates: TBC
Prize Money: TBC
Qualification: Online/Ranking
The League of Legends World Championship is the no.1 event on the LoL calendar. Played between October and November each year, the tournament brings together to best LoL esports teams from all over the globe. The LoL Worlds is also one of the biggest betting events in esports, with betting sites all over the world offering markets on it.
---
The International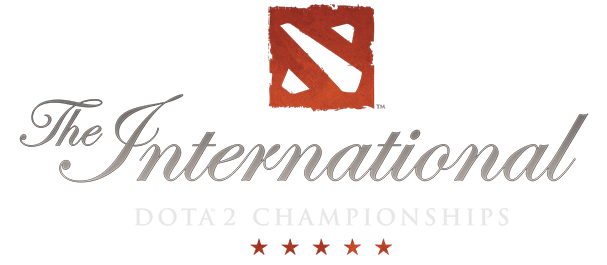 Game: Dota 2
Dates: TBC
Prize Money: TBC
Qualification: Online/Ranking
Held every year, the International is the no.1 most coveted prize for Dota 2 players, and features all the best players from around the world. The International also draws a huge viewership on streaming sites like Twitch, with this meaning betting on the International is also common.
---
Call of Duty League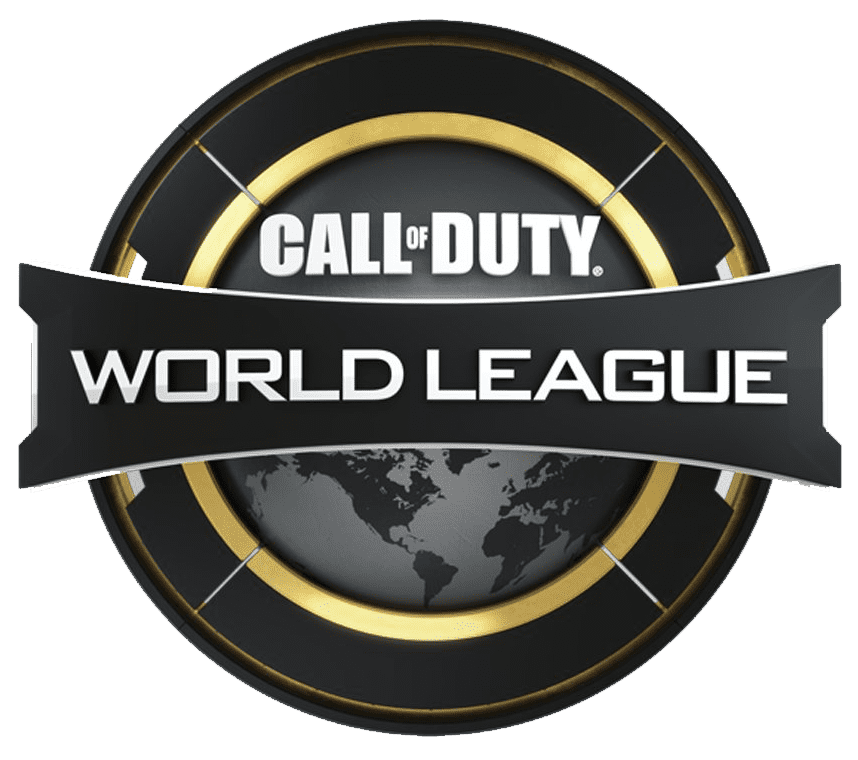 Game: Call of Duty: Modern Warfare
Dates: TBC
Prize Money: TBC
Qualification: TBC
The Call of Duty League bears an uncanny resemblance to how Blizzard's star game, Overwatch, launched its league. While the Call of Duty World League has been ditched, this new COD esports competition is set to take the world by storm. Like the Overwatch League, COD League will have teams in 12 US cities, with some franchises already existing, while others are entering into COD competition for the first time. We can't wait for this one!
---
How to bet on esports
Before you can start placing wagers on your favourite esports games, you need to sign up with a trustworthy online betting operator. The bookmakers above are fully licensed and regulated, and we recommend opening accounts at all of them so you can compare the odds and ensure top value every time you bet.
The next step is adding money to your account. Esports bookies support a wide range of instant deposit methods, including credit cards, debit cards and e-wallets. Most betting sites also offer welcome packages where new players can pocket hundreds of dollars in bonus cash upon making a transaction, so make sure to opt in if that interests you.
Now it is time to put your money where your mouth is. Navigate your way to the esports section of the website, pick out the game, league, or tournament you wish to bet on, and scroll through the available betting markets. When you want to make a wager, tap the odds to add them to your virtual betting slip. Set your stake, confirm the bet, and you're good to go.
---
Singapore esports tournaments
Singapore's esports community is only young, but it is growing at a rapid rate. Expect many more top-flight leagues and tournaments to join those below in the coming years.
Singapore eSports League
Established in 2018, the SEL is a national Dota 2 esports championship that runs year-round. The league uses a ladder format, much like a domestic football division, and aims to set the benchmark for professional gaming in Singapore.
PVP eSports Championships – Singtel, one of the nation's leading telecommunications companies, launched its own esports tournament in 2018, with some US $400,000 prize money on offer for place getters in Dota 2 and the popular mobile game, Arena of Valor.
SEA Tour – Singapore is one of five countries that owns a slot on Southeast Asia's premier League of Legends esports tour, where the winning team goes on to represent the region at high-profile events such as the Mid-Season Invitational and the LoL World Championship.
---
More popular esports games
---
SG Sports betting sites payment methods
The best esports bookmakers support a variety of payment methods and global currencies, including Singapore dollars (SGD). Popular deposit options at SG betting sites include:
Credit card
MasterCard, Visa and their related debit cards are accepted everywhere.
Web wallet
Neteller and Skrill are staple deposit and withdrawal methods within the online gambling industry.
Direct banking
Direct online banking sevirces such as Citadel Direct are available at most online bookmakers.
Cryptocurrency
More and more esports betting sites are adding Bitcoin and Bitcoin Cash as accepted currencies.
Wire transfer
Transactions take a few days to clear, but high rollers will happily wait to avoid transaction limits with bank transfers. Bank transfers to esports betting sites are a common way high-rollers fund accounts from Singapore. NB. Esports betting sites bank transfers are generally going overseas and take up to 72 hours to complete.
Withdrawal options vary from bookie to bookie, so it pays to read up on the terms and conditions for your preferred banking method before you try to cash out your winnings.
---
Online gambling laws in Singapore
Like a lot of places in Southeast Asia, and particularly those with a historical Chinese (best CN betting sites) influence, there is a strong gambling tradition in Singapore. Games of chance are often played in the home and are a common sight at social gatherings such as weddings and funerals.
However, modern-day Singapore is renowned worldwide for its no-nonsense approach to vice and corruption. Just as chewing gum in public can land you behind bars, so too can gambling in the wrong place, with the wrong people, at the wrong time.
In response to what was perceived as a national gambling epidemic, Singaporean government outlawed all forms of remote gaming and wagering in 2014. That legislation was relaxed two years later so the Singapore Turf Club and the Singapore Pools could launch online betting services for horse racing, motor racing, soccer, 4D and Toto, but they remain the only licensed operators in the country.
At present, it is illegal in Singapore to bet with any offshore gambling operator. That raises a problem for gamers who like a flutter, because neither the Turf Club nor the Pools offer betting markets for esports.
The simplest workaround is a virtual private network (VPN), which allows you to escape geo blocks and access just about any overseas betting site. Nothing is foolproof, however, and we stress that any and all online gambling activities are undertaken at the user's own risk. Unfortunately a lot of the top SG esports betting sites have withdrawn entirely from Singapore, with other brands based in places like Curacao now operating inside this country.