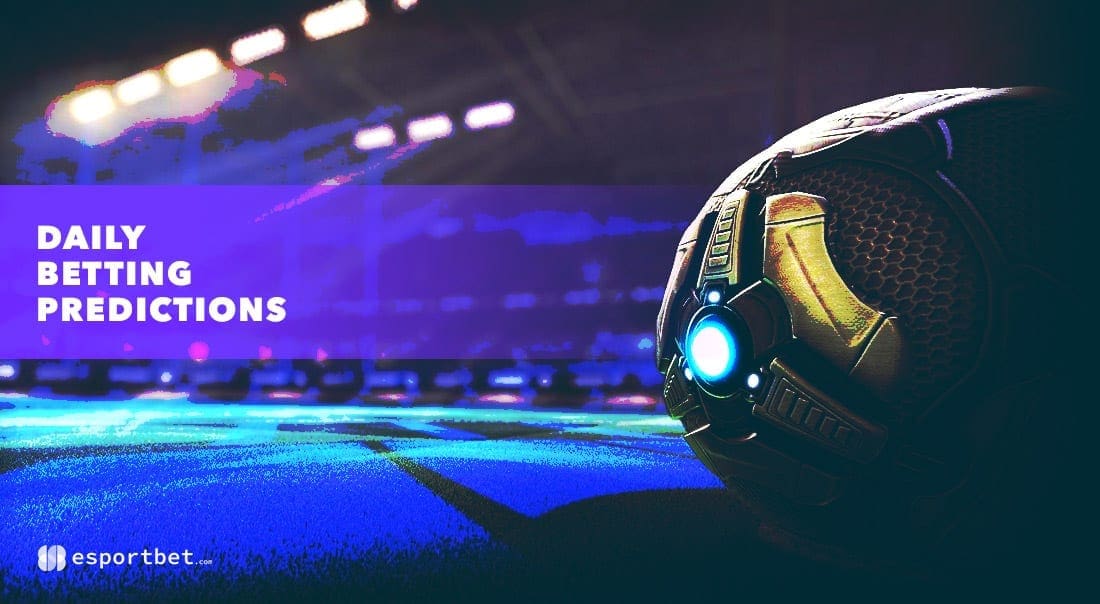 by in
ESB's free betting picks for Friday, October 21, include three Rocket League Championship Series (RLCS) 2022/23 North America Fall Cup bouts. Check out our selections for FaZe Clan vs Ghost Gaming, Spacestation Gaming vs Rogue, Complexity vs OpTic Gaming.
---
FAZE CLAN vs GHOST GAMING RLCS BETTING & MATCH DETAILS

Best Odds:
FaZe -833.33 at BetOnline | Ghost +450 at BetOnline
When:
October 21, 2022 | 10:00 PDT
Watch Live:
Twitch (https://www.twitch.tv/rocketleague)

In September, FaZe Clan signed Nick "mist" Costello as a replacement for Austin "AYYJAYY" Aebi, thus forming a very scary roster that should remain at the top of the NA RLCS esports scene. We would still rank FaZe below G2 Esports, but you can argue otherwise, seeing how FaZe crushed G2 (4-1) in the second meeting during Fall Open, which FaZe completed with a 5-1 record and a 22-10 goal difference.
As one of the most consistent teams of the 2021/22 season, FaZe look as dangerous as ever and are serious candidates to compete for major trophies this season. And while they can have their shaky moments, those generally don't happen until later stages of big events.
Ghost Gaming enter this match as complete outsiders, and that's fair. Not because Ghost are a weak team, but because FaZe Clan are that much stronger. Ghost Gaming have struggled to achieve much this year and have been particularly disappointing over the last two months – failing to produce much even after signing Tristian "tcorrell" Correll.
No matter how you look at it, this is FaZe's match to lose, and if they can show the same form they had two weeks ago, mist and his new teammates should sweep.
---
SPACESTATION GAMING vs ROGUE RLCS BETTING & MATCH DETAILS

Best Odds:
SSG -303.03 at BetOnline | Rogue +225 at BetOnline
When:
October 21, 2022 | 10:00 PDT
Watch Live:
Twitch (https://www.twitch.tv/rocketleague)

Spacestation Gaming are priced as -303.03 favourites with BetOnline for their first-round clash with Rogue, but we would argue that they should be priced even lower. This excellent team has been playing one of the cleanest games in the region lately.
During the Fall Open qualifiers and the main event, Spacestation Gaming won all but one match (1-4 against Gen.G), which included dominant victories against FaZe Clan (3-0), OpTic Gaming (3-0, 4-1), FURIA (3-1), and Shopify Rebellion (3-1). And the scary part is that SSG have yet to reach their final form.
The addition of Logan "Lj." Wilt in September has elevated Spacestation Gaming's ceiling, which they've yet to reach, but once LJ. gets a bit more confident in the new roster, SSG will be unstoppable. Considering how good Spacestation Gaming are, we don't have to talk too much about Rogue, who, even on their best day, will struggle against Lj. and his crew.
Rogue have done well for their standards over the last few weeks, but seeing them lose against Shopify Rebellion (0-3), NRG General (0-3, 1.-3), and Complexity (2-3) leaves us very doubtful they can challenge Spacestation Gaming.
It might not be a 3-0, but Spacestation Gaming can win with at least two matches to spare.
Spacestation Gaming -1.5 matches
---
COMPLEXITY vs OPTIC GAMING RLCS BETTING & MATCH DETAILS

Best Odds:
Complexity +137 at BetOnline | OpTic -188.68 at BetOnline
When:
October 21, 2022 | 10:00 PDT
Watch Live:
Twitch (https://www.twitch.tv/rocketleague)

The offered RLCS betting odds on this match several underestimate Complexity. They've looked unbelievable since the Fall Open qualifiers, mainly thanks to their changed game plan. Instead of going full-on offence every game, Complexity stabilised, allowing them to control the games much better.
That earned them significant wins against Gen.G (3-2), Rogue (3-0, 3-2), and they even played close games against Version1 (2-3) and OpTic (2-3). Losing against OpTic just under weeks ago isn't a good look, but that match could've easily ended the other way – and the same can be said for their loss against Version1.
OpTic Gaming can be a very good team, but they only seem to do well in a game where the opponents give them space. On the other side, if OpTic are pressed, they tend to look a bit lost, which was very evident in their losses against FaZe (0-3) and Spacestation Gaming (1-4) at the start of the month.
OpTic Gaming won their last meeting with Complexity, but that result doesn't justify the RLCS betting odds on this match. This is a 50/50 fixture, so anything above even money on Complexity is a good bet.