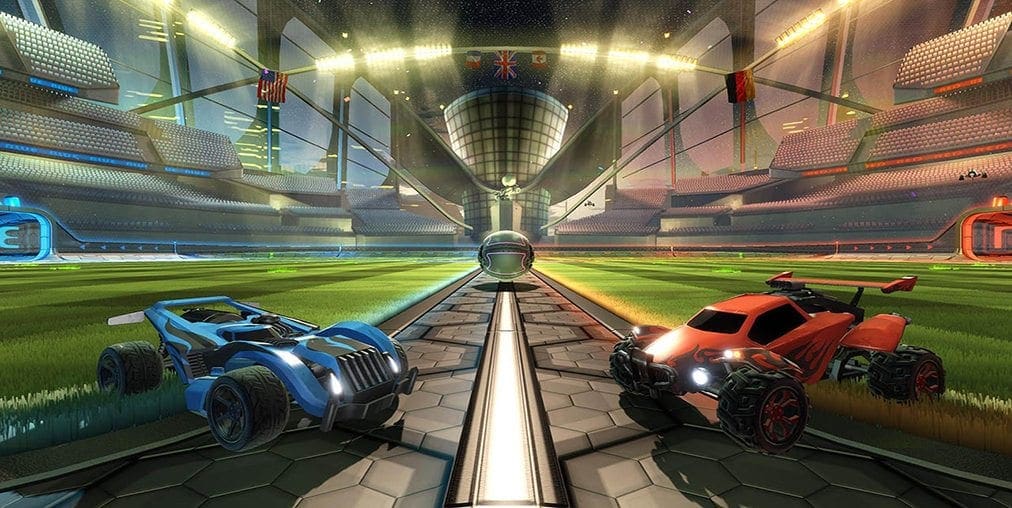 by in
Team Esper players Aiden "delusioN" Hendry and Finlay "Frenzyy" Rockach have received year-long bans from all Rocket League esports events after a three-day investigation confirmed the duo conspired to deliberately lose a competitive fixture.
The match in question was played on Sunday, April 5 in the last week of the Rocket League Oceanic Championship (RLOC) Season 9 regular season, where FURY and Esper met in the final fixture. The result of that clash would not only determine whether or not Esper made the playoffs, it would also have a significant impact on the final standings in the league.
The game kicked off with Team Esper picking up the first two rounds with 3-2 and 6-5 scores respectively, which set them up to seal the series and a spot in the finals. FURY made a comeback, however, picking up a 4-0 win in the third round to end Esper's chances of advancing to the post-season.
That devastating realisation delivered a huge blow to the Esper players' morale, who ended up dropping the fourth game 2-5. But it was the fifth and final game of the series where things started to look weird.
From the kickoff, Team Esper avoided the ball entirely and allowed FURY to score an early goal, prompting one of the commentators to question whether Esper were deliberately throwing the match. As if their questionable strategy and lacklustre efforts throughout the match were not suspicious enough, Esper handed FURY their third strike of the game with a blatant own goal that left the commentators and Rocket League fans speechless.
The match ended with FURY winning the map 6-3 and sealing the series at 3-2. That result had devastating effects for the Renegades squad, who would have finished in the top four on map differential had FURY lost.
The incident did not go unnoticed, as viewers and fans immediately lobbied the tournament organisers to start investigating Team Esper's showings. Shortly after the match ended, Esper announced the departure of delusioN, Frenzyy and Steve "SSteve" Berrospi from their Rocket League roster without adding any further explanation.
"A huge thanks to our Rocket League players for their hard work this season," read the announcement.
"Our time with them has drawn to a close, and we wish them all the best in the future."
That news, however, did not stop the investigation, which concluded earlier this week when the RLOC announced that delusioN and Frenzyy had been found guilty of violating the Rocket League Championship Series (RLCS) Player Code of Conduct and had each received a one-year ban from competing in any Rocket League tournament run by Psyonix as well as any tournament in any esports title run by Let's Play Live (LPL).
"After a thorough investigation, we have determined that Oceanic RLCS players delusioN and Frenzyy (formerly of Team Esper) deliberately compromised competitive integrity in order to lose Game 5 of their team's series against Team Fury," announced Let's Play Live.
"These actions will result in a forfeiture of their prize money for that match and an immediate ban from all Psyonix-operated and/or LPL-operated tournaments until April 7, 2021."
Team Esper have yet to address the ban of their former players, while it also remains to be seen whether the Australian esports organisation will suffer any punishment for the actions of delusioN and Frenzyy.
A similar incident happened last month in the League of Legends Pro League, where Wang "WeiYan" Xiang received a severe punishment for his involvement in a match-fixing scandal. His former team, Rogue Warriors, had to pay a hefty fine of more than US $422,000, which is to date the largest penalty any esports organisation has had to pay.