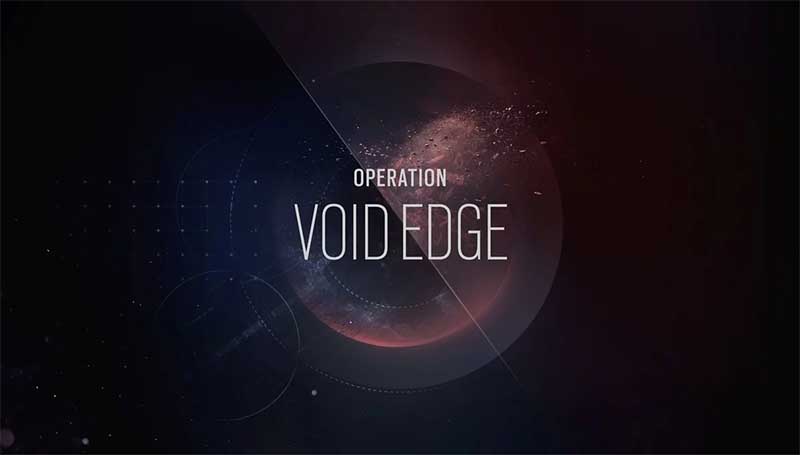 by in
THE latest update for Rainbow Six Siege has been released, and with it comes a fresh edge to the 2015 Ubisoft title. Operation Void Edge has been heavily anticipated and finally we can reveal the changes including two new operators, edits to Oregon map and gameplay tweaks.
In a video, Ubisoft showcased two new operators in Iana and Oryx, as well as an Oregon map rework. The fans are understandably the most excited for the new operators, who will introduce a handful of new abilities, and could redefine the way how R6S will be played.
Oryx – New operator for Rainbow Six Siege
Oryx is a defender, who will have an ability called Remah Dash – a quick sprint, which lets him move significantly faster compared to any other operators. The Remah Dash can be used to knock attackers on the ground, including Montagne and other shield-wearers. The ability can also be used to break through standard walls and barricades, an action that will cost Oryx 10 health points.
Oryx's dashes run on charges. He can have up to three charges stored at any time, but once used, they take time to replenish. Another thing players will have to keep in mind is that after dashing through a wall, all charges will be used. Dashes can be interrupted by Gridlock's Trax Stingers or Nomad's Airjabers, and will also delay the weapon pull up after use.
The new operator can also jump up through open hatchets where he can either peak or pull himself up to the floor above. Unfortunately, the ability can't be used on roof hatchets and hatchets that have not been destroyed. This new skill is used independently of Oryx's Remah Dash charges.
Iana – New attacker in R6 Siege
Iana is the new attacker, which will introduce a unique gadget in a controllable hologram. The hologram will look, move and sound exactly like Iana, meaning the enemies will have a difficult time differentiating between the hologram and Iana herself. That said, the hologram cannot shoot nor hurt enemies. Instead, it will be used only for scouting and getting vital information about the enemy's position and location of their traps.
While the hologram will not trigger any traps, electricity and Mute jammers will destroy it. In addition, the hologram cannot survive any damage, as one bullet will be enough for it to disappear. While controlling the hologram Iana will be unable to move.
Iana can use her hologram several times in a game, although its recharge time is slightly longer. It's also worth noting that if Iana decides to deactivate the hologram the recharge time is shorter as if the hologram would die.
Oregon map changes
MORE: eSPORTS GAMES
In the trailer, Ubisoft unveiled there will be some key changes to the Oregon map, such as the removal of the exterior door in the dining hall bombsite, as well as the addition of a new staircase to the basement. The staircase will be an extension of the already existing dorm staircase leading down one more level, connecting the dorm with the new freezer section.
The attic connector will have its ladder leading to the first floor removed, while a new exterior second-floor window will be added. The nearby small office tower has been expanded on both levels, which will give the defenders more room to work while defending the site. Ubisoft also implemented a new hallway which will connect the big tower on Oregon to the kitchen, which will allow players to bypass the meeting room.
Gameplay changes
Ubisoft will introduce a few tweaks to barricades and drones as well, which could have an impact on R6S meta, namely the drone changes.
Changes to barricade damage will make it so they will break more consistently, thus giving the players more options when creating strategic viewpoints. Furthermore, the attackers' drones will now spawn on the same side of the building as attackers' first spawn location.
Besides the gameplay changes, R6S will also introduce a new updated main menu layout, which will make it easier for players to navigate through.
All changes will be free for all players on the day Operation Void Edge launches. The new operators – Oryx and Iana will be available at launch for all Year Five Pass owners, while everyone else will be able to unlock them a week later by using R6 credits or renown.
All esports news