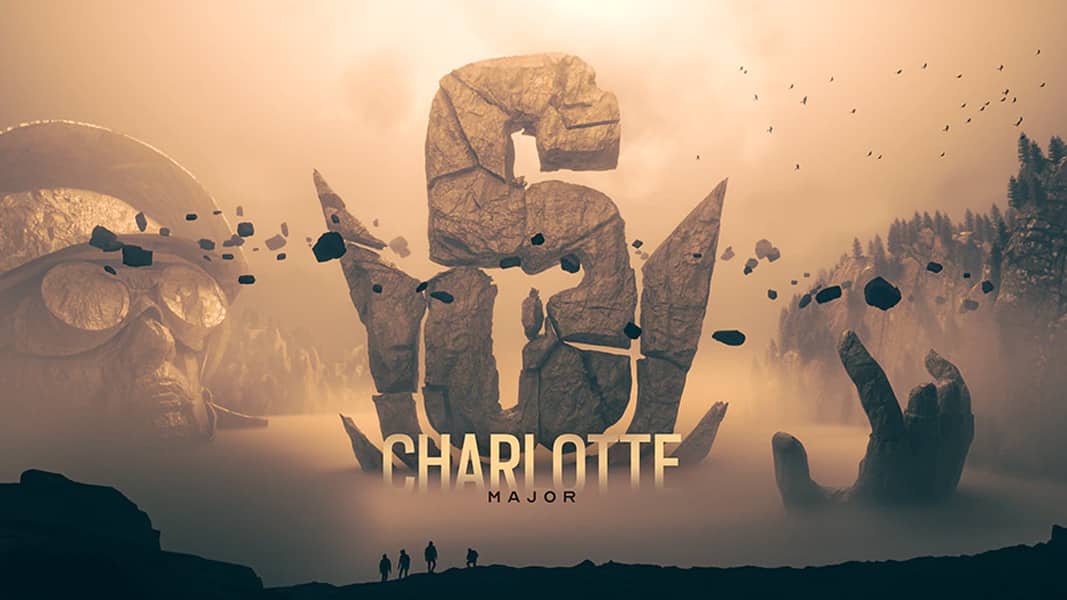 by in
Three teams from Brazil are participating in the 2022 Rainbow Six Charlotte Major from Mexico, and all have complained about ping issues after their first games in the tournament.
The first LAN event since 2020 commenced on May 16 but has started on a poor note as teams have complained of competing at a disadvantage. Participants and fans have looked forward to a LAN event for a while, but the Charlotte Major has been riddled with controversies thus far.
It has been reported that the teams playing from Mexico are playing with an 80ms ping, compared to the 1ms those in Charlotte are playing with. Seeing as not all teams are on hand, the ideal situation would have been to make sure every team plays with the same ping to guarantee fair play.
The same was implemented in the 2022 League of Legends Mid-Season Invitational, as the LPL representatives, Royal Never Give Up, were allowed to participate remotely while everyone in the tournament played with a ping close to 35ms.
In a press conference organized by Ubisoft in Charlotte, DarkZero Esports player Paul "Hyper" Kontopanagiotis confirmed the ping being used in the offline event, further stating that if others are genuinely playing at 80ms, they are at a disadvantage.
"We have one ping and they have around 70-80. So, for us, still feels like LAN," he said.
"It's hard to say how much of a disadvantage they are at – we're not there to see it – but if it's actually 80 ping, I would say the LAN players have quite an advantage."
Hyper's teammate Troy "Canadian" Jaroslawski also had some things to say about the news.
"It's been an unfortunate situation. I mean, there's been quite a few unfortunate situations heading into this event," he said.
"It kinda is what it is, sucks that they have to play on that… I definitely believe it's a disadvantage for them."
READ: HOW TO BET ON RAINBOW SIX SIEGE ESPORTS
FURIA Esports, w7m esports, and Team oNe eSports are the three teams competing from Mexico City due to failure to secure visas into the US. The fourth team from Brazil, Team Liquid, secured their visas and are present at the Charlotte Convention Center.
There has been an uproar on social media as the affected teams air their grievances.
FURIA's Diogo "Fntzy" Lima said: "You are sabotaging us, unacceptable…"
Igor "igoorctg" Santos, head coach of w7m, has also expressed his displeasure, wondering why organizers would not make sure all teams are playing with the same ping.
He said: "1 vs 80 ping, LOL, is this a Major? why can't we play with both teams with 30 ping?"
Regardless of how things have turned out, the Brazilian teams in Mexico have had decent starts. Team oNe won their first game against Dire Wolves on opening day but lost to Oxygen Esports.
In Group B, although all teams have three points, FURIA are holding the No.2 spot because of their RND differential. They lost their first game against XSET but bounced back against Brazilian counterparts Liquid.
W7m have managed one overtime victory and one loss. They are currently ranked fourth but will play four more games before the group stage is over.
While the ping discrepancy is the prevailing issue, it is not the only major disruption of the Six Charlotte Major. APAC's Elevate were completely removed from the tournament because they failed to secure visas to the US or Mexico to compete online.
The top two teams in every group will advance to the playoffsm which will commence on May 20. Every team is fighting for a piece of the US$500,000 prize fund and Six Invitational points. With Elevate's unavailability, only one team will be eliminated from Group A.