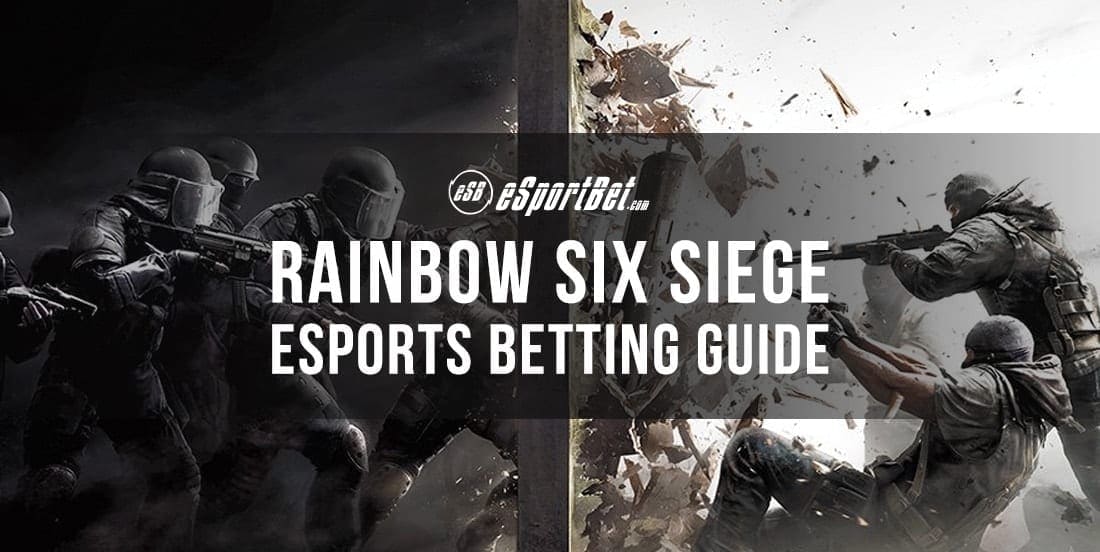 by in
ESB's free Rainbow Six Siege betting picks for Saturday focus on three R6S Brasileirao 2020 – Stage 3 bouts. Here are our selections for W7M Esports vs MiBR, Ninjas in Pyjamas vs 00Nation, and Team oNe vs FURIA Esports.
---
W7M ESPORTS vs MIBR R6S BETTING & MATCH DETAILS

Best Odds:
W7M -384.62 at BetOnline | MiBR +249 at BetOnline
When:
September 24, 2022 | 13:00 BRT
Watch Live:
Twitch (https://www.twitch.tv/R6EsportsBR)
W7M Esports lost against FaZe Clan (6-8) on the opening Playday, and while they bounced back with a win against FURIA (8-7), W7M left a lot to be desired with their performances. Seeing W7M go overtime in both games isn't what we expected, and their total tally after two rounds is in stark contrast to their domination in Stages 1 and 2.
Some may argue that W7M's newest signing Julio "JULIO" Giacomelli is to blame for the team's poor showings, but that's not entirely the case. Admittedly, he hasn't been as good as he may hope, but he wasn't poor either. Clearly, W7M need a bit more time to get back to their winning ways, but the tournament's format isn't too kind to teams that start slow.
MiBR won their opening match of Brasileirao 2022 – Stage 3, edging past FURIA (8-7) before they slipped against Ninjas in Pyjamas (4-7) on Sunday. It was a messy game but a relatively solid showing from MiBR, who entered the third stage of the season with low expectations.
W7M Esports are clearly the stronger team, but they haven't shown much more than MiBR so far, so it's not too crazy to believe MiBR might cook up an upset. It would likely doom W7M's chances of reaching Six Invitational, but given their recent showings, W7M look very beatable.
---
NINJAS IN PYJAMAS vs 00NATION R6S BETTING & MATCH DETAILS

Best Odds:
NiP -181.82 at BetOnline | 00 +130 at BetOnline
When:
September 24, 2022 | 14:00 BRT
Watch Live:
Twitch (https://www.twitch.tv/R6EsportsBR)
Ninjas in Pyjamas are 1-0-0-1 with a 5-7 loss against Team Liquid and a 7-4 victory over MiBR, which isn't bad, but it's not very good either. Against Liquid, Ninjas in Pyjamas played fairly well until the second half but have shown a lot more on the defending side against MiBR (1-4).
Overall, Ninjas in Pyjamas haven't produced anything spectacular, yet they've still looked much better than 00Nation, who are 0-0-0-2. With defeats against Team oNe and FaZe Clan, 00Nation will need a miracle to finish the stage inside the top four, granted it's not like anyone expects them to succeed.
With two ninth-place finishes from the first two Brasileirao 2022, 00Nation are clearly one of the weakest teams in the league, and having failed to make any roster changes; it's not like that will change anytime soon.
00Nation won against NiP (3-1) when they met in May, but this is not a spot where you would doubt Ninjas in Pyjamas. We're not getting very generous odds on NiP to win, and that's fine. Even at $1.55, Ninjas in Pyjamas are a no-branier pick to defeat 00Nation.
---
TEAM ONE vs FURIA ESPORTS R6S BETTING & MATCH DETAILS

Best Odds:
oNe +101 at BetOnline | FURIA -133.33 at BetOnline
When:
September 24, 2022 | 16:00 BRT
Watch Live:
Twitch (https://www.twitch.tv/R6EsportsBR)
FURIA Esports have started R6S Brasileirao 2022 – Stage 3 poorly, with just two points from two overtime defeats against MiBR and W7M Esports. Although it's not fair to point fingers, Diogo "Fntzy" Lima was arguably the main reason why FURIA haven't achieved much, with his negative entry numbers and a 3% survival rate. Admittedly, a low survival rate is Fntzy's main trait, but he often pairs it with high KD, which wasn't the case at this stage (1-6).
Notably, all players on FURIA, except for Thiago "Handy" de Sá, have negative ratings, so their issues are much deeper than just one player's lack of form. But despite their disastrous record, FURIA could have easily won both games – they had an almost perfect start against W7M (5-1 at half) and held a 6-5 lead against MiBR.
With small tweaks, FURIA can easily bounce back, and we have no reason to doubt them. And it seems like the top Rainbow 6 Siege betting sites fairly reflect that, seeing how they're $1.75 favourited against FaZe Clan, who are 1-1-0-0 with wins against W7M (8-6) and 00Nation (7-1).
If we had to pick a side, we would take FURIA, but the current betting odds offer no value. FaZe Clan are good enough to compete with FURIA, and considering how many close affairs the opening week of R6S Brasileirao 2022 – Stage 3 has produced, we like overs at $2.23 better.
---