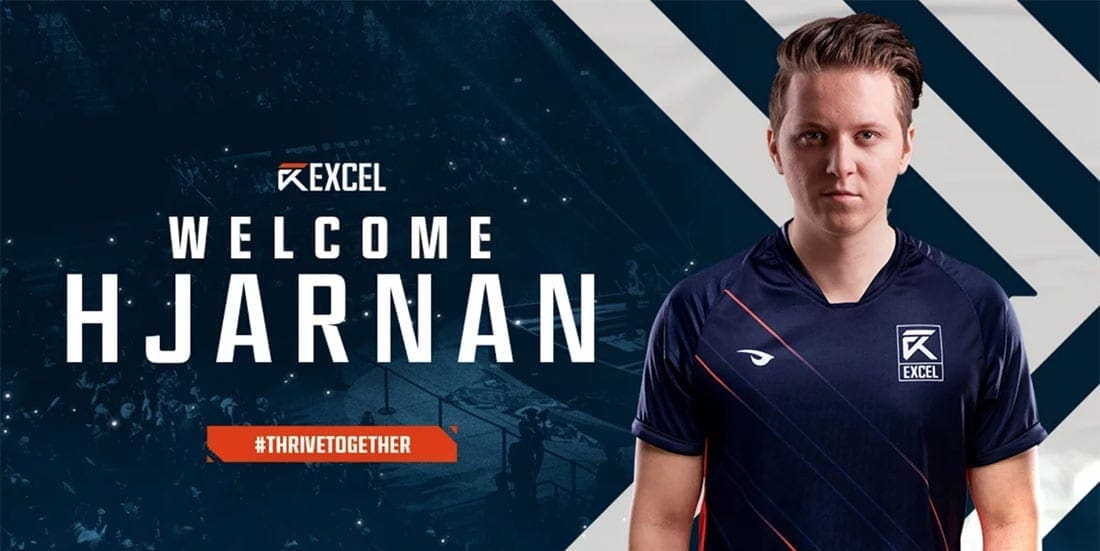 by in
Petter "Hjarnan" Freyschuss, former ADC for G2 and Ad Hoc Gaming, has moved to Excel Esports.
The third-place getter at the League of Legends Worlds 2018 was released from G2 in December 2018 due to the decision of moving Luka "Perkz" Perkovic from mid lane to the ADC role to make room for Rasmus "Caps" Winther in the middle lane.
While it proved to be a good decision for the team, it put Hjarnan in a bad spot. The decision did not only mean he lost his role in one of the most dominant teams in Europe, but also his chance to compete on Europe's biggest stage.
Hjarnan then moved to Ad Hoc Gaming, where he reeled off several achievements; however, none came close to the results he put up with G2 in 2018. Nonetheless, he played a key role in his new team, which finished third in the ESLM 2019 Spring in addition to top-three finishes in some other smaller tournaments.
Hjarnan was successful at Ad Hoc Gaming, but he still had the desire to return and play on the highest level, which he expressed numerous times. Despite the fact we are far from Christmas, his wish came true on Wednesday when his new team, Excel Gaming, announced they had signed him as their new ADC.
The newest signing is set to reunite with Raymond "Kasing" Tsang, the support player with whom Hjarnan played at H2K Gaming in 2015. This now raises questions as to whether Kasing will step up from the bench due to the chemistry he has with Hjarnan or remain the backup for Patryck "Mystiques" Piorkowski.
After the announcement was made public, Hjarnan said: "I'm really excited to be back in the LEC again and to help Excel improve on their first split at the top level in Europe.
"Being back with Kasing is great too, and I can't wait to get playing as soon as possible."