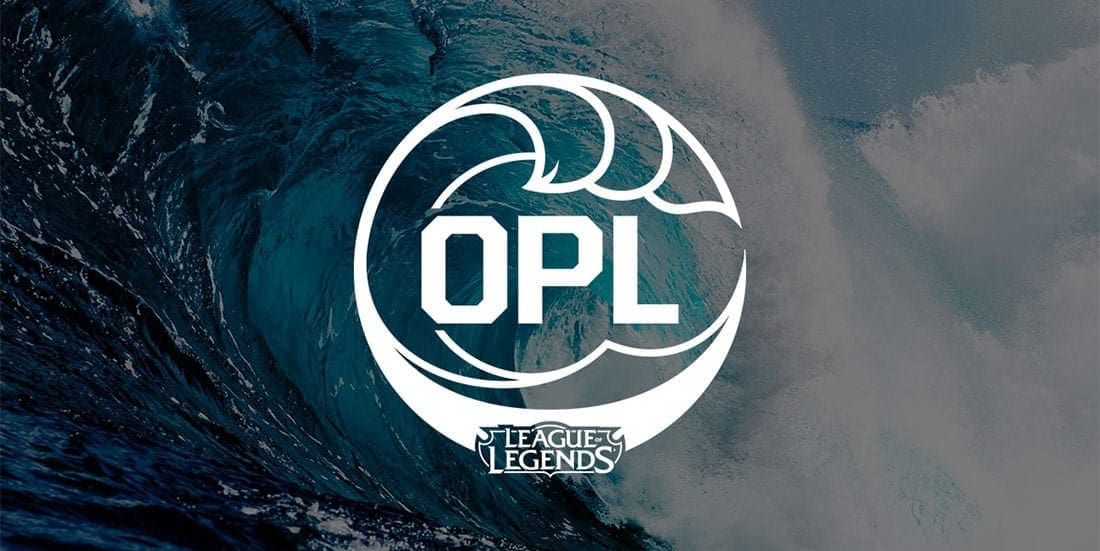 by in
PENTANET.GG vs CHIEFS ESPORTS CLUB LOL BETTING & MATCH DETAILS

LoL Betting Odds:
Pentanet +131 at BetOnline | Chiefs -178.57 at BetOnline
LoL Betting Lines:
Pentanet +1.5 at -175.44 | Chiefs -1.5 at +129
When:
August 21, 2020 at 18:00 AEST
Watch Live:
Lolesports, Twitch
PENTANET.GG vs CHIEFS ESPORTS CLUB OPL SPLIT 2 BETTING PREVIEW
Pentanet.GG and Chiefs Esports Club will meet yet again on Friday in the second round of playoffs in League of Legends Oceanic Pro League (OPL) Split 2.
Chiefs fans can't be too excited about their team's performance through the 2020 season. Having bowed out in the OPL Split 1 semi-finals, this term they fell to tied-fourth with a 12-9 record. That marks Chiefs' worst win-loss tally since the Oceanic Pro League transitioned to a triple round-robin format at the start of 2019, and their worst-ever finish in a regular season.
Despite all that, Chiefs entered the playoffs as one of the favourites to reach the finals. For that to happen, however, the four-time OPL champions will need more from their key players in mid laner Brandon "Claire" Nguyen and ADC Robert "Katsurii" Gouv.
While Claire's 4.4 KDA, 8.3 CSPM, and +85 GD @15 suggest he's had a decent split, those marks are well below expectations for one of the most talented players in the region. And although Katsurii's 5.5 KDA and 8.2 CSPM look solid, his league-worst figures of GD @ 15 (-81), CSD @ 15 (-12) and XPD @ 15 (-185) highlight his vulnerability in the laning phase.
Recommended!
Hoping to stop Chiefs in their tracks will be Pentanet.GG, who entered the 2020 season as one of the most exciting teams in the OPL due to the arrival of Jackson "Pabu" Pavone and ADC Mark "Praedyth" Lewis. Both players have performed well so far, averaging 4.2 and 4.6 KDAs respectively, while their teammates have also delivered the goods.
Support Jake "Rogue" Sharwood ended the split with the second-highest KDA (4.8) in his role and the highest WPM (1.57) out of all players in the league, playing a pivotal role in Pentanet.GG's superb vision control. Brandon "BioPanther" Alexander had the highest marks out of all top laners (4.3 KDA), while mid laner Jarod "Getback" Tucker showcased just how potent his Kassadin pocket pick (100% win rate, 23.0 KDA) can be.
Those strong individual efforts helped Pentanet.GG claim third place with a 13-8 record and 62% win rate. However, they have a few questions to answer after their humiliating 1-3 loss to ORDER in the first round of the playoffs.
As the final score would suggest, the match was fairly one-sided even though Pentanet.GG won the opening map convincingly. They fell apart in the remaining three games and looked surprisingly bad in the final bout, which they lost in just 25:34 with a -12.3k gold deficit.
PENTANET.GG vs CHIEFS ESPORTS CLUB OPL SPLIT 2 BETTING PREDICTIONS
Chiefs ESC have made it to the OPL grand finals in eight of the competition's 11 splits to date, so it makes sense to expect another deep run this term. Having said that, they don't look anywhere near as solid this year as they have in the past.
Claire is not playing at the level expected of him. While the Chiefs mid laner's numbers are better than those of Getback, the difference is marginal. Also, Pabu has been statistically a better jungler than Park "Croc" Jong-hoon, so things could get a bit scrappy for Chiefs in that matchup. Even the top lane looks to be ever so slightly in favour of Pentanet.GG, while Katsurii's strong showing against Dire Wolves suggests Chiefs have a slight edge in the bottom lane.
When it comes to individual quality and objective control, these sides look equally matched. Chiefs are a little more aggressive than Pentanet.GG, who tend to focus more on scaling and the late-game, but there is not a lot to separate the two.
This match will likely come down to which team can execute their drafts better, so there is no point in siding with the favourites. Chiefs are not nearly as likely to win as the odds would suggest, making Pentanet.GG the far more appealing option in the head-to-head betting.