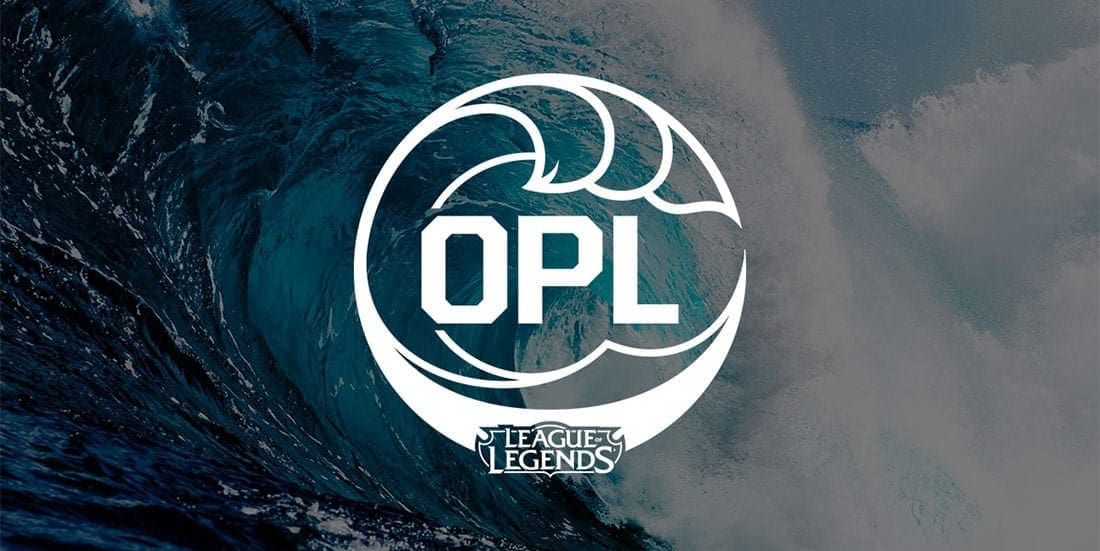 by in
CHIEFS ESPORTS CLUB vs DIRE WOLVES LoL BETTING & MATCH DETAILS

LoL Betting Odds:
Chiefs -526.32 at BetOnline | Wolves +331 at BetOnline
LoL Betting Lines:
Chiefs -1.5 at -188.68 | Wolves +1.5 at +137
When:
April 10, 2020 at 21:00 AEDT
Watch Live:
Lolesports, Twitch
CHIEFS ESPORTS CLUB vs DIRE WOLVES OPL SUMMER SPLIT PLAYOFFS BETTING PREVIEW
Chiefs Esports Club and Dire Wolves are set to meet on the Summoner's Rift this Friday in round one of the League of Legends Oceanic Pro League (OPL) 2020 Summer Split playoffs.
Dire Wolves have made it to the OPL playoffs for the second split in a row thanks to their solid 12-9 run through the regular season. Although far off league frontrunners Legacy Esports (18-3) and Summer Split runners-up Chiefs Esports Club (17-4), Wolves have proved to be one of the most consistent teams in the league due to their lack of obvious flaws.
Having said that, Dire Wolves' losses to Legacy, Chiefs, Avant and ORDER in Week 9 and Week 10 were less an inspiring. We must consider, however, that Wolves had nothing left to fight for in the final weeks, so a lack of motivation might explain their dip in form.
Dire Wolves held on well this split despite losing two key players in the off-season. Their top laner Brandon "BioPanther" Alexander left for Pentanet.GG, while their star ADC Robert "Katsurii" Goouv jumped ship and will be standing on the opposite of the map this week.
Katsurii alone gives Chiefs a healthy advantage in this matchup, but that is not the only thing that will make Dire Wolves uneasy. Chiefs won two of their three meetings in the regular season, including their clash in the final week.
Chiefs enjoyed a successful start to the season, as they produced a perfect 10-0 run through the opening five weeks. Romeo "Thien" Tran and his crew slowed down a bit in the final five weeks, however, and lost their last match of the split to cede top spot to Legacy Esports. Nonetheless, with a 17-4 record under their belt, Chiefs remain a very serious threat for the OPL Summer title.
CHIEFS ESPORTS CLUB vs DIRE WOLVES OPL SUMMER SPLIT PLAYOFFS BETTING PREDICTIONS
The question we have to ask ourselves here is not whether Chiefs Esports Club can win, but rather if Dire Wolves are capable of causing any serious damage to the favourites.
A poor run through the last two weeks in the regular season makes it hard to side with the underdogs. What's more, one of those four defeats came against Chiefs, which raises the question of whether we can expect a different outcome here.
It is worth noting, however, that Dire Wolves fought well in their most recent meeting with Chiefs and were even 12-4 up in kills by the 20-minute mark. While they did end up choking, Wolves showed a glimpse of what they can do. If they enter the playoffs with a slightly better team-fighting plan, Chiefs might be in for a tough match.
Dire Wolves are priced at very generous +137 odds to cover a +1.5 map handicap, which seems like an achievable goal. Chiefs, while the stronger team on paper, have shown some flashes of instability in the early game, which will give Wolves a great opportunity to get ahead and snowball their lead.