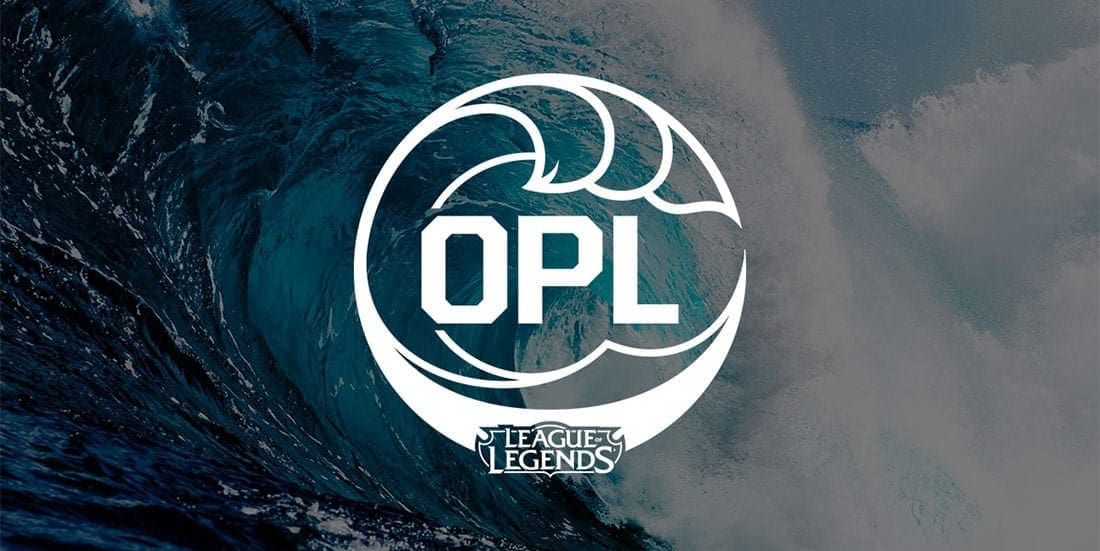 by in
CHIEFS ESPORTS CLUB vs DIRE WOLVES LOL BETTING & MATCH DETAILS

LoL Betting Odds:
Chiefs +110 at BetOnline | Wolves -151.52 at BetOnline
LoL Betting Lines:
Chiefs +1.5 at -277.78 | Wolves -1.5 at +200
When:
July 17, 2020 at 18:00 AEST
Watch Live:
Lolesports, Twitch
CHIEFS ESPORTS CLUB vs DIRE WOLVES OPL SPLIT 2 BETTING PREVIEW
Dire Wolves and Chiefs Esports Club, two of the most successful teams in the League of Legends Oceanic Pro League (OPL), are scheduled to meet on the Summoner's Rift this Friday during the seventh week of OPL Split 2.
After making it to the grand finals of OPL Split 1, a lot of expectations were put on Dire Wolves ahead of Split 2, however, they failed to impress during the opening week, when they lost to Legacy Esports and Avant. Further down the line, Dire Wolves picked up another defeat against Chiefs Esports Club during the third week of the split and lost their rematch with Legacy at the end of June.
On a more positive note, those are also the only four losses Dire Wolves have suffered thus far, meaning they are holding onto a respectable 8-4 record, one win behind the league frontrunners Legacy Esports.
Last week, the Wolfpack defeated Pentanet.GG and Gravitas, both in a rather convincing fashion. Against Gravitas, Dire Wolves picked up 21 kills to eight and nine turrets to one, while they also claimed four drakes and one Baron as opposed to Gravitas who did not manage to take down any neutral objectives. Much of the same happened against Pentanet.gg, who managed only four kills, three turrets and two drakes against Dire Wolves, who ended the game with 16 kills, 11 turrets, three drakes and one Baron.
Recommended!
Despite their early struggles, Dire Wolves managed to regain some stability and now look like a well-rounded team. They pride themselves with above-average numbers in all three elements of the game – farming, aggressiveness, and vision control. Wolfpack's biggest strength, however, is their strong objective control, which in most part is thanks to strong performances of mid laner Ari "Shok" Greene-Young and ADC Ha "Vital" In-seong.
On the other side of the Rift, we will see Chiefs Esports Club, who have found themselves in an unenviable position following their losses to ORDER and MAMMOTH last week. Although Chiefs are still in the race for the playoffs berth, their 7-5 record is not what you would expect to see from the four-time OPL champions.
Ahead of the second split of the season, Chiefs were regarded as the team who would rival Legacy Esports for the title, and while they had an excellent opportunity to catch up to the reigning OPL champions following Legacy's stumble against ORDER, MAMMOTH and Pentanet.gg, Brandon "Claire" Nguyen and co. failed to deliver and now sit tied-fourth with Pentanet.gg.
Looking back at their loss to ORDER, Chiefs underperformed across the board. They managed only 10 kills, three turrets, two drakes and a Baron, while ORDER picked up 28 kills, 10 turrets and five drakes. Somehow Chiefs managed to look even worse against MAMMOTH last Saturday, ending the game with only eight kills and two turrets while MAMMOTH picked up 25 kills, eight turrets, four drakes and a Baron.
Mid-season slumps are nothing out of the ordinary so perhaps it's not fair to criticise Chiefs too much for their iffy displays, but at the same time, it's difficult to be overly optimistic about Chief's chances to go 2-0 this week, since they need to face both of the last split's finalists one after the other.
CHIEFS ESPORTS CLUB vs DIRE WOLVES OPL SPLIT 2 BETTING PREDICTIONS
Chiefs Esports Club and Dire Wolves last met on Saturday, June 20, when the former won with relative ease. They finished the game with +14 kill differential, 11 turrets to one, four drakes to one and over 10k gold lead.
Even though there is no denying Chiefs looked far better in their last bout against Dire Wolves, it seems like the esports bookmakers are putting too much emphasis on that win. Chefs are entering this match as heavy favourites and we don't feel like the $2.06 offered on the Wolfpack does them justice.
Throughout the split, both teams have been showing similar numbers and while Chiefs tend to be more aggressive, Dire Wolves have better objective control, which is arguably far more valuable, especially if we take into account both teams usually play longer games (+32 min).
Both Chiefs and Dire Wolves field some of the biggest Oceanic LoL talents, so it's hard to expect anything less than a close affair, but considering how shaky Chiefs have been performing last week, we will gladly take our chances with the underdogs here.