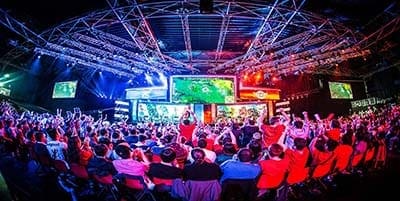 by in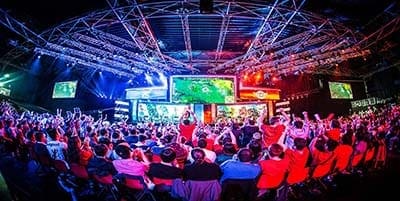 Professional video gamers could be competing in the 2024 Summer Olympics in Paris, France.
The whopping $892.8 million the esports industry generated last year and the $1 billion in growth predicted for 2017 has not gone unnoticed by the Paris Olympic Bid committee, who are embracing the possibility of esports and competitive gaming joining the 2024 program in a bid to draw large crowds of the millennial generation to the event.
Paris bid committee co-president Tony Estanguet believes it is important for the Olympics to be open-minded in order to maintain relevance if the event is to successfully attract a younger generation of fans, and that includes considering contests of virtual prowess as a legitimate sport.
"We have to look at it because we can't say, 'It's not us. It's not about Olympics,'" Estanguet said in an interview with the London Associated Press. "The youth, yes they are interested in esport and this kind of thing. Let's look at it. Let's meet them. Let's try if we can find some bridges."
Paris will be officially confirmed as the hosts of the 2024 Summer Olympics at an International Olympics Committee gathering held next month in Peru. The only other competitor, Los Angeles, is aiming for hosting rights to the 2028 games instead, meaning there won't be the usual dramatic vote for the final location.
The Paris 2024 bid committee will have until 2019 to finalise their games program, and the IOC will have until 2020 to make a decision on whether esports will be added alongside traditional sporting events at the Olympic Games.
"I don't want to say 'no' from the beginning. I think it's interesting to interact with the IOC, with them, the esports family, to better understand what the process is and why it is such a success," said Estanguet.
Esports has already been confirmed by the Olympic Council of Asia to be included in the 2018 Asian Games as a trial and will be made a medal sport in 2022.
The British eSports Association (BEA) has also previously announced their support for esports in their talks with the IOC earlier this year.