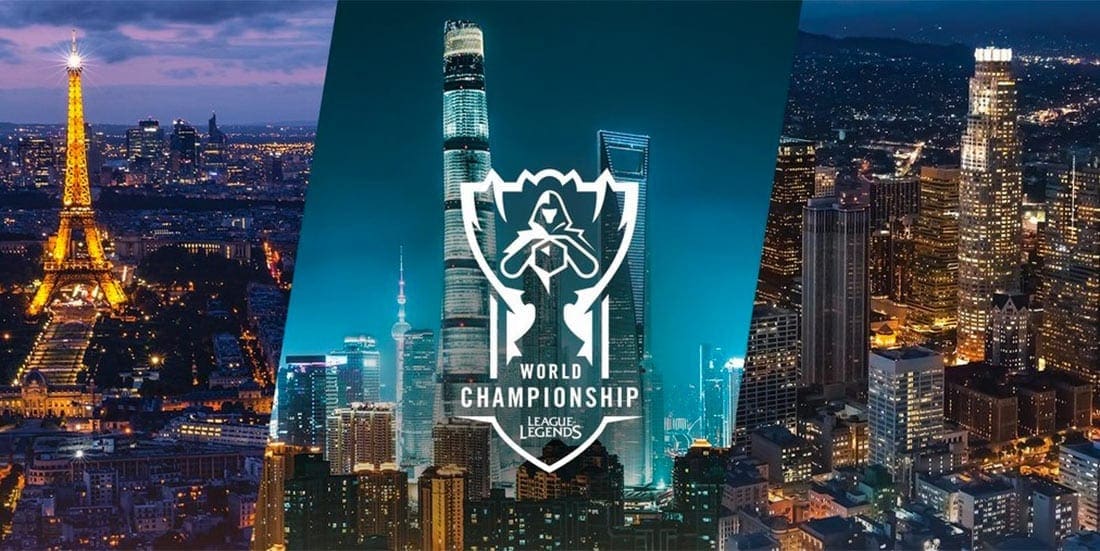 by in
The group stage and play-in draw for the 2019 League of Legends World Championship concluded on Monday, September 23, revealing the seeding of 12 play-in teams and 12 directly qualified teams into their respective groups.
The 12 qualified teams now have almost three weeks to prepare themselves for the challenges they will face at the Worlds, whereas the 12 teams seeded into play-in groups have one week left to forge a winning strategy.
The play-in teams were grouped as follows:
Group A – Clutch Gaming (LCS), Unicorns of Love (LCL), MAMMOTH (OPL)
Group B – Splyce (LEC), Isurus Gaming (LLA), DetonatioN FocusMe (LJL)
Group C – Hong Kong Attitude (LMS), Lowkey Esports (VCS), MEGA (LST)
Group D – DAMWON Gaming (LCK), Royal Youth (TCL), Flamengo Esports (CBLOL)
The play-in stage will commence on Wednesday, October 2, with the first round of fixtures featuring a double round-robin format with best-of-one (Bo1) matches.
Round one will conclude three days later, on Saturday, October 5, after which the top two teams from each group advance into round two, set to begin on Monday, October 7.
The eight remaining teams entering round two will play only one match against an opponent from the opposite group, in a best-of-five (Bo5) series. Four winners advance into the main event, whereas the four losers are eliminated.
Both rounds of the LoL Worlds play-in stage will be held at LEC Studio in Berlin, despite concerns over the internet quality available in the German capital.
The qualified four teams will then be drawn into one of the four groups in the main event, with the only caveat being that teams from the same region cannot be drawn into the same group.
Thus, some play-in teams already know where they will end up if they qualify for the main draw.
The qualified teams are grouped like so:
Group A – G2 Esports (LEC), Griffin (LCK), Cloud9 (LCS), TBD
Group B – FunPlus Pheonix (LPL), J Team (LMS), GAM Esports (VCS), TBD
Group C – SK Telecom T1 (LCK), Fnatic (LEC), Royal Never Give Up (LPL), TBD
Group D – Team Liquid (LCS), ahq e-Sports Club (LMS), Invictus Gaming (LPL), TBD
The LoL Worlds 2019 group stage will kick off on Saturday, October 12 at Verti Music Hall in Berlin and conclude on Sunday, October 20, before moving to Palacio Vistalegre in Madrid for the playoffs from Saturday, October 26.
The tournament will conclude in Paris, where the top two teams will go head-to-head for the Worlds 2019 title on Sunday, November 10.
MORE LEAGUE OF LEGENDS NEWS