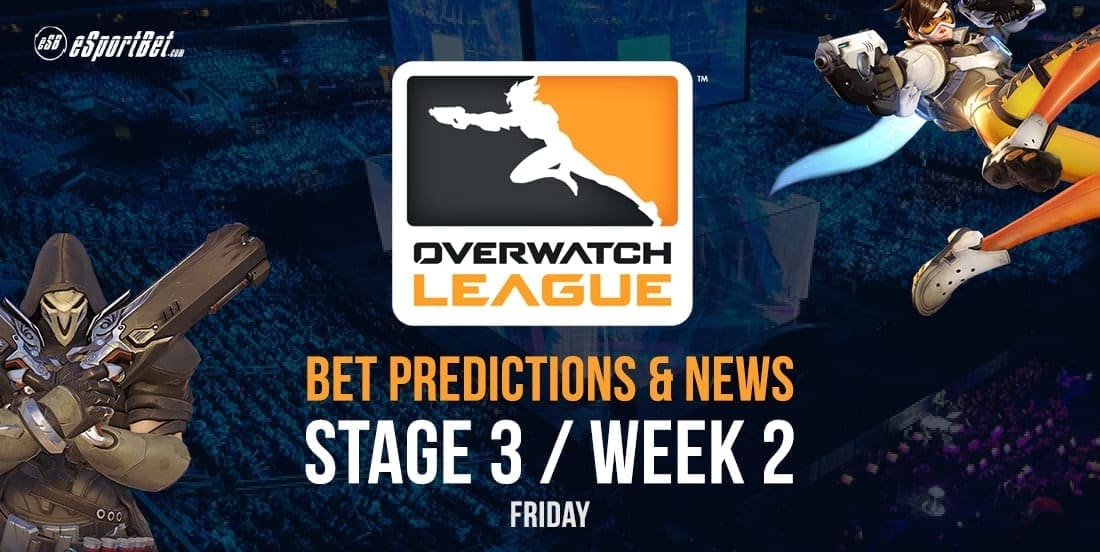 by in
Overwatch League action continues on Friday, April 13, with three quality matches taking place. We expect Los Angeles, San Francisco and Seoul Dynasty to come out on top.
Without further delay Kenny R gives you his free betting predictions:
Los Angeles Valiant (2W – 0L) vs. Dallas Fuel (1W – 1L)
Los Angeles Valiant played much better than people anticipated during the first week of Stage 3, crushing Shanghai Dragons (4 – 0) and one of the strongest teams in OWL, Seoul Dynasty (4 – 0). These results clearly suggest that a new system has been developed by the Los Angeles team, and this system is definitely working. Dallas Fuel is still in disarray after losing some of its key players in recent weeks. Based on their Stage 2 performance and the fact that they have roster issues, I don't think they can stand up to a strong LA Valiant in this match.
Betting prediction: Los Angeles Valiant to win.
San Francisco Shock (1W – 1L) vs. Shanghai Dragons (0W – 2L)
There's very little to be analyzed here, simply because Shanghai Dragons has a 0W – 22L so far in the Overwatch League. That alone constitutes overwhelming evidence that this competitor is a total cow cash for esports bettors and will probably continue to lose regardless of who the opponent is.
Betting prediction: San Francisco Shock to win.
Seoul Dynasty (1W – 1L) vs. Los Angeles Gladiators (1W – 1L)
This is likely going to be a very disputed match but ultimately, Seoul Dynasty should emerge victorious. The head to head record clearly favors them (2 – 0) and the overall performance of these two teams throughout the Overwatch League points to the same conclusion.
Betting prediction: Seoul Dynasty to win.
Want to learn how to bet on esports like a boss? Read our guide to the best betting sites to find out more.