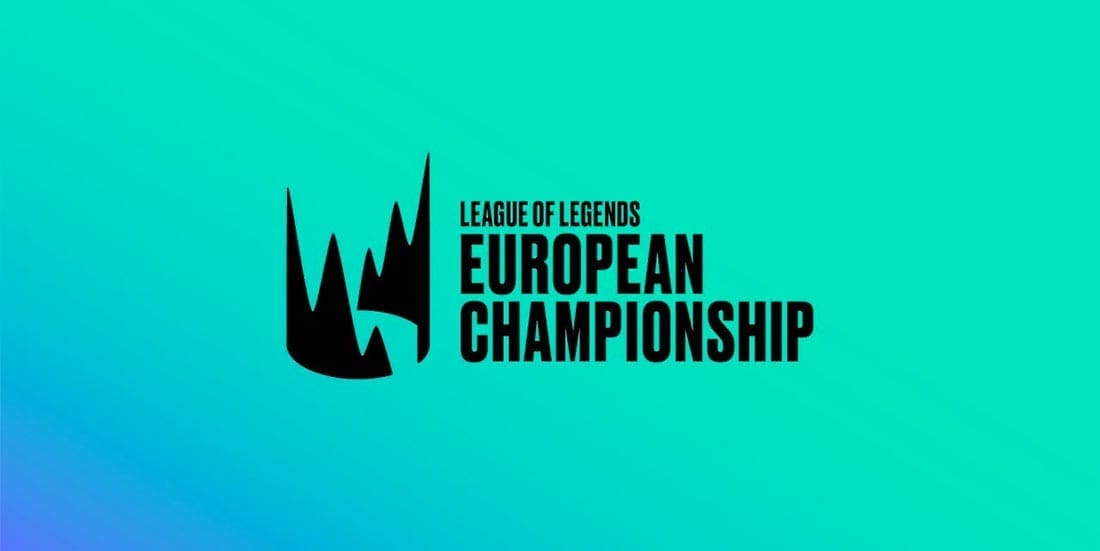 by in
The League of Legends European Championship (LEC) 2020 Summer regular season came to a close on Sunday, leaving only six European LoL teams to fight for the title and a ticket to the 2020 League of Legends World Championship.
There are many adjectives that we can use to describe the LEC 2020 Summer regular season. It was definitely chaotic, exciting, at times unpredictable, and emotional, but most of all, this year's regular season will go down in history as the one when Schalke 04 outright reverse-swept the whole league to claw their way from the bottom of the standings into the top six.
It was not only Schalke's miracle run that marked this LEC split as one of the most memorable to date. There were countless moments that shook the LoL community and showcased just how competitive Europe's premier LoL league can be.
https://twitter.com/hashtag/S04MiracleRun?src=hashtag_click
Here, we will look at the six LEC playoffs teams and what their road to the final stage of the competition looked like.
Schalke 04
Position: 6th
Record: 8-10
Best player: Erberk "Gilius" Demir
Teams can earn their spot in the LEC hall of fame for two different reasons. First, there are G2 Esports and Fnatic, who are by far two of the most successful teams in the history of the European LoL competitive scene and two of only three teams (besides Alliance) that ever won the league. And then, there are teams who went against all the odds and completed their Cinderella story to earn their spot amongst the best.
Up to now, there was only Team ROCCAT that have earned their right to be in the latter category, but everything changed this weekend, when Schalke 04 sealed their miracle run and climbed their way from 10th place and a 1-10 record in Week 5 to a sixth-place and a 8-10 record by the end of the regular season.
The team's success came down to the performance of all five members, but if there were two individuals who stood out, it was mid laner Felix "Abbedagge" Braun and jungler Gilius, who led "die Königsblauen" through one of the most memorable splits to date.
SK Gaming
Position: 5th
Record: 9-9
Best player: Dirk "Zazee" Mallner/Juš "Crownshot" Marušič
As a team that is assembled mostly from rookie players and top laner Janik "Jenax" Bartels who spent the entirety of his career as a mid laner, only to swap roles to top lane for the 2020 season, not many people believed in SK Gaming's success story. However, much like it was the case with Schalke 04, SK Gaming entered LEC 2020 Summer to impress.
SK Gaming flew under the radar for the first half of the split, ending Week 4 with a 4-5 record, but things took a sudden turn when ADC Crownshot and mid laner Zazee found their stride and started performing at an elite level. Their surge in form seemingly became contagious and before the LEC teams had a chance to respond, SK Gaming went from bottom-feeders to a serious playoffs contenders.
Fnatic
Position: 4th
Record: 9-9
Best player: Martin "Rekkles" Larsson
Earning a spot in the playoffs is an achievement on its own, but for Fnatic, this split was anything but good. By locking in the fourth seed, Fnatic completed their worst LEC split since EU LCS 2016 Summer when they finished fifth.
Fnatic did not necessarily underperform due to the lack of individual quality, but rather due to motivation and confidence issues. As stated by their star ADC Rekkles, Fnatic's humiliating 0-3 loss to G2 Esports in the LEC 2020 Spring Playoffs has been a huge blow to the players' trust in one another which effectively harmed their performance and almost resulted in Fnatic missing out on the postseason for the first time in the organisation's history.
While Fnatic have looked somewhat improved towards the end of the split (5-4 run), they still have a lot to prove in the playoffs, where we will get to see whether the Season 1 LoL world champions still possess the so-called "playoffs buff", which has historically helped them reach the grand finals year after year.
G2 Esports
Position: 3rd
Record: 11-7
Best player: Rasmus "Caps" Winther
Similarly to Fnatic, G2 Esports struggled this split but their "Hakuna Matata" approach eventually led the reigning LEC champions to a third-place finish of the regular season. Claiming a bronze medal is nothing to sneeze at, but at the same time, this marked G2 Esports' worst season since EU LCS 2018 Summer, when they finished fourth.
Unlike how it was the case with Fnatic, who lacked motivation and confidence, G2 Esports' biggest problem was adapting to the new meta, which completely nullified their biggest strength which is flexibility in the draft.
To some degree, we can also attribute Luka "Perkz" Perković's personal issues (death of his father) to G2's struggles since he was not with the team throughout the whole split nor had the right mental to perform at the level he is capable of.
Nevertheless, G2 Esports found their stride just in time and managed to lock in a playoffs berth ahead of time. G2 produced a 6-1 run in the last three weeks and went from a 5-6 record in Week 5 to a 11-7, which in most part was thanks to the performances of their superstar mid laner Caps who had more than a few outstanding showings towards the end of the split.
MAD Lions
Position: 2nd
Record: 12-6
Best player: Zhiqiang "Shad0w" Zhao
It's hard to be surprised by MAD Lions' success this split, since this team has already proven just how deadly they can be in LEC 2020 Spring when they finished third. In a way, MAD Lions are the team that embodies the next generation of LEC stars and the fact that most of this roster is assembled from rookies makes MAD Lion's strong performances that more impressive.
Their 2nd place finish, however, is slightly bitter, since MAD Lions were in the lead for most of the split, until they hit a slump in the latter stages and let Rogue pass by. MAD Lions even had a chance to become the first team in the world to lock in a ticket for the World Championship 2020 on Saturday, but they choked and handed that privilege to Rogue.
Despite their slump, MAD Lions secured the organisation's best placement in LEC regular season and will now face off against G2 Esports in the first round of the playoffs.
Rogue
Position: 1st
Record: 13-5
Best player: Emil "Larssen" Larsson
Perhaps it's the online format, or maybe a higher power had something to do with it, and while we will never know for sure what caused Rogue to look so dominant this split, the fact of the matter is that Rogue are our new LEC regular season champions.
Rogue have proven just how efficient a slow, methodical and calculated approach to games can be, which in some way reminds us all of Fnatic in their glory days. Oddly enough, Rogue's biggest rivals this split (MAD Lions) are the exact opposite with their unpredictable drafts, unorthodox strategies and aggressive approach to the game, which in more ways than one reminds us of G2 Esports.
The biggest strength of Rogue this split was undeniably their incredible team fighting and the man who played a crucial role in that was Larssen, who is regarded as the best team fighting mid laner in the league. Having said that, the whole roster deserves some praise for the team's success which not only saw Rogue claim the organisation's first-ever LEC title but also made them the first LoL team in the world have a guaranteed spot at the 2020 Worlds.
Which teams didn't make LEC Summer 2020 playoffs?
Excel Esports – 7th (8-10)
Misfits Gaming – 8th (7-11)
Team Vitality – 9th (7-11)
Origen – 10th (6-12)
Unfortunately, there will always be a handful of teams who won't make the cut and even though it's heartbreaking to see so much talent get left in the dust, this only proves how stacked the LEC really is.
While seeing Excel fall flat despite their high ambitions and the organisation's best performance in the LEC to date is surprising, the biggest shock of the split was the downfall of Origen. As a team which fields some of the best individual talents from the region, Origen's internal issues and some bad luck saw the LEC 2020 Spring bronze medallists and LEC 2019 Spring runners-up finish in the last place.
Similarly to Origen, Misfits lacked the cohesion to compete with Europe's finest, however, unlike Origen's downfall which has been seemingly caused by motivation issues, it's fair to expect Misfits will rise up in 2021 after the team finds the needed synergy which they lacked this split.
The LEC 2020 Summer playoffs will kick off on Friday, August 21 with a clash between Schalke 04 and SK Gaming in the lower bracket, followed by upper-bracket bouts between G2 Esports and MAD Lions on Saturday and then Rogue versus Fnatic on Sunday.