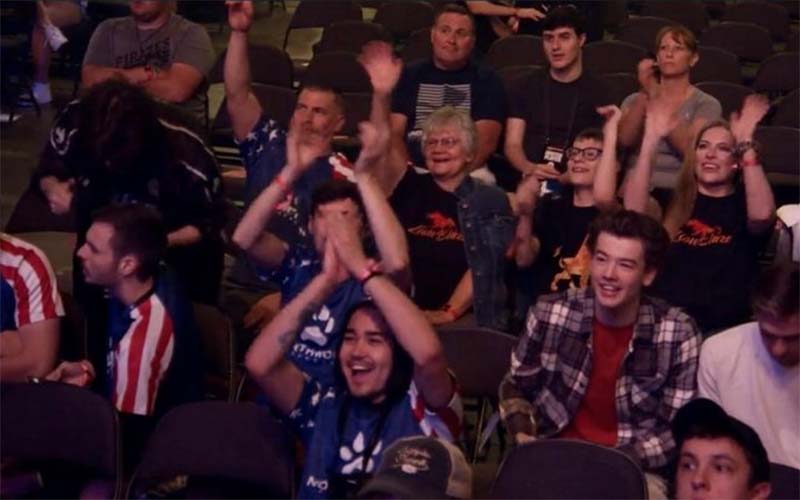 by in
The first Collegiate Rocket League World Champion emerged after a Sunday showdown in Dallas.
Northwood, Midland, Michigan and Stockton universities reached the grand final of the event and it was ultimately Northwood that came out victorious.
Northwood, which had been favoured pre-tournament, is based out of Midland, proved too strong for Stockton University, which is a New Jersey-based outfit. Northwood won the final 4-0 in an impervious display.
Northwood just won the Collegiate Rocket League World Championship! pic.twitter.com/6fM7HaLYAK

— Northwood University (@NorthwoodU) June 5, 2022

Northwood had earlier been victorious at the Collegiate Rocket League Summer Series Championship, the Collegiate Rocket League National Championship, and the Collegiate Rocket League North American Championship in 2022.
With Northwood University winning the first-ever Rocket League World Championship tournament, they are said to have completed the grand slam of the College Rocket League events this year.
Reacting to their victory, their esports coach, Cody Elsen. He said the victory is something the players will cherish for the rest of their lives. He also commended the students for their hard work and determination throughout the tournament, as he shared how proud he was of them.
"This victory is something these students will remember for the rest of their lives," Elsen said.
"I am so very proud of the hard work and determination that they showed. What an unbelievable moment for Northwood University."
Three cheers for our victorious Rocket League World Champions: Captain Hunter Woitas (LionBlaze); Stephen Hoelbinger; and Alexander Che!! pic.twitter.com/9CdNSPnYwa

— Northwood University (@NorthwoodU) June 6, 2022

Northwood captain Hunter Woitas shared his excitement about attaining the great feat alongside his teammates, Stephen Hoelbinger and Alexander Che. He said the simple ingredient to success was trust.
"We just simply trust each other and once you have that, you become the best team possible," Woitas said.
Northwood University Esports teams had quite a ride working their way up to the grand finals. They had gotten the best of their opponent in a blowout fashion, sweeping them until the quarterfinal fixture against the University of Nevada, Las Vegas.
Their game against Salford University, England, and St. Clair College, Canada, saw them sweep their opponents 3-0 each. They defeated their quarterfinal fixture 4-2 to steal a spot in the semi-finals against the ValleyField College, Canada. After a game of six series, the Timberwolves advanced to the grand final.
Since Fall 2020, the Northwood Esports team has won four national championships; 31 league/conference titles; and 20 tournaments. In the last two years, the teams viewership also has grown to more than 15.8 million views.
Aside from the school's involvement in Rocket League, they also have participating esports teams in competitive League of Legends, Fortnite, Apex Legends, and Overwatch.