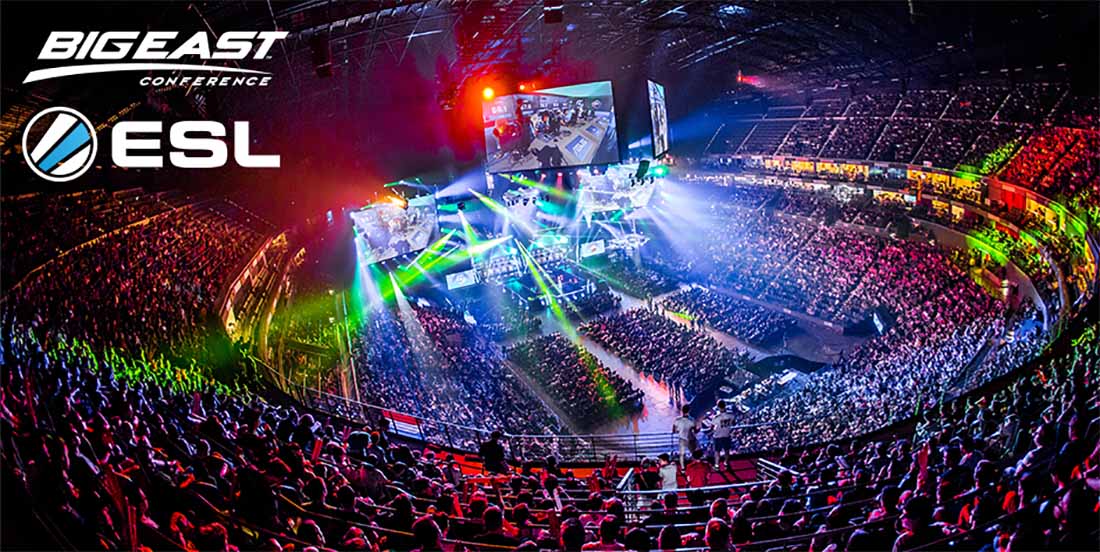 by in
The first ever BIG EAST esports pilot program of its kind is coming to select collegiate campuses before the end of this month.
This new esports pilot program is the result of a collaboration between BIG EAST, which is a program designed to foster athletic and sporting prowess at US colleges, and ESL.
This is the first time BIG EAST has partnered with esports with an invitational tournament to be held for the best and brightest, with it called the BIG EAST Invitational – Powered by ESL.
It will be open to some schools for participation, starting from March 19 with the finals broadcasted between April 14-15.
Collegiate campuses competing in the program will be open to challenging each other in games such as Rocket League, developed by Psyonix; and League of Legends, developed by Riot Games.
ESL tournaments will be played online and accessible on ESL Play. The four leading teams in each game title will compete at the semi-final and final stages. These will be viewable on Twitch and other approved channels.
Val Ackerman, BIG EAST Commissioner, commends ESL's vast experience in managing esports – especially as it relates to the new student program. He said: "The BIG EAST has a strong, deep sports culture, and the integration of esports on our campuses will only fuel that passion."
Conference schools with cohesive student bodies will be able to take part in the BIG EAST esports pilot program. The overall objective, according to BIG EAST and ESL, is to create publicity and competition in esports across participating schools. And just as is normal with conventional sports, it is intended that participating campuses will take part in esporting sessions that escalate in championship experiences.
Craig Levine, Global Chief Strategy Officer for ESL, noted that the collaboration between ESL and BIG EAST will create esports communities in university campuses with a view to bringing various schools together in an open tournament. According to him: "collegiate esports is an incredibly important piece of the player and fan ecosystem."
Due to BIG EAST/ESL pilot esports program, some collegiate campuses will be able to assess how their gaming communities are performing and determine ways to enable more students to join up in esports competitions. Some of the member institutions are:
Butler
Creighton
DePaul
Georgetown
Marquette
Providence
St. John's
Seton Hall
Villanova
Xavier