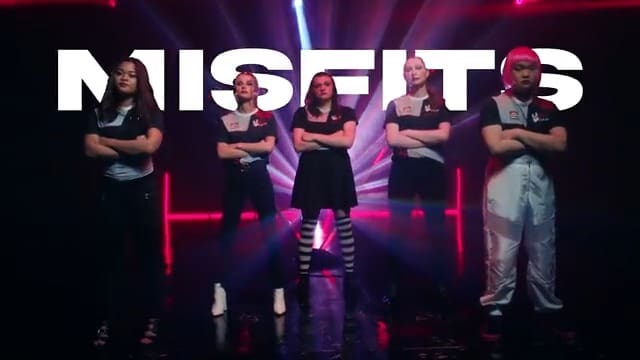 by in
Misfits Black are reportedly on course to release Ava "florescent" Eugene from their Valorant roster. Multiple reports suggest that the Canadian, who joined the North American franchise barely five months ago, will not be playing for the franchise in the 2023 season.
With Misfits Black parting ways with the 16-year old, florescent will become an unrestricted free agent and she will be allowed to explore her options.
According to reports, Misfits Black have been practicing with Gen.G Black player Ethan "edith" Bryce Cutlip.
Florescent has been on the Valorant scene since 2020 and has quite a good amount of titles under her belt in C-tier and B-tier tournaments.
In September, she led the team to win the Super Girl Gamer Pro – Summer 2022: Championships. The franchise swept Team Mystic Venus in a best-of-three matchup in the Grand Final.
Having qualified for the VCT 2022: Game Changers North America Series 3, the Misfits Black were poised to go all the way but finished in third place.
They fell to the lower bracket after losing to Shopify Rebellion GC in the upper bracket quarterfinal. The franchise breezed through the lower bracket and made it through to the bracket's final, where they were one win away from the grand final.
During their lower bracket run, they had bested Evil Geniuses GC, XSET Purple, and the Immortals, in that order. Their run was, however, brought to an end by a worthy rival.
They faced Shopify Rebellion GC again after the latter were swept by Cloud9 White in the upper bracket final. The fixture ought to be Misfits Black's opportunity to exert revenge, but Shopify Rebellion GC overpowered them after a thrilling best-of-five series.
3-2 vs @MisfitsGG and we move on to the grand finals of GC, ggs to them they have improved so much

More importantly we secured our spot for Berlin!! Fuk yeeee, frag

— SR rob-wiz (@robw1z) October 16, 2022
In the lower bracket final of the third series of VCT Game Changers North America, Florescent attained over 100 kills during Misfit Black's revenge match-up against Shopify Rebellion GC.
She recorded the highest average combat score, but her individual efforts were not enough to give the Misfits Black a win over Shopify Rebellion.
Due to their failure to advance past the lower bracket final, Misfits Black were unable to qualify for the Game Changers Championship, which was held in Berlin, Germany, and came to an end on November 20.
The finalists at the third series of VCT Game Changers North America, Cloud9 and Shopify Rebellion GC, became the region's representatives at the championship. Shopify Rebellion GC made it all the way to the grand final of the tournament but lost to EMEA's finest, G2 Gozen.
It was an incredible run and we couldn't be more proud of @ShopifyRebels.

Thank you for putting on a show in true NA fashion ❤️ #VCTGameChangers pic.twitter.com/f2N8cOJJ1i

— VALORANT Champions Tour NA (@valesports_na) November 20, 2022
Florescent's most recent outing was at the FaZe Smeag All-Star Weekend Show Match Tournament, where she competed alongside multiple VCT professional players. Florescent, who played under streamer Average Jonas' team, played a crucial role in defeating Team Sharks and Team ShahZam, but they were bested by Team Tarik and Team Brax, which led to their elimination from the event.
The tournament, which ended on November 7, saw Sentinels streamer and content creator Tarik's team win the event and walk away with a prize money of $25,000.
If the reports are anything to go by, Florescent's next destination remains unclear at this time, but Gen.G is set to part ways with their entire Game Changers roster.