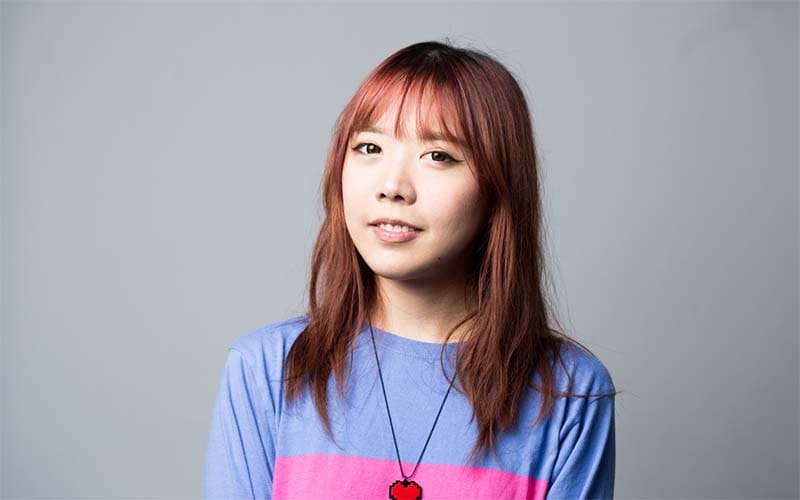 by in
Lily Ki, aka LilyPichu, joins the list of streamers who have made the move away from Twitch. She announced her decision to exit the purple streaming platform in favour of YouTube.
She is the latest top streamer to make the switch as YouTube begins to gain some skin in the steaming war against Twitch. Her decision comes only after a few months away from when her good friend Thomas "Sykkuno" ported to YouTube.
LilyPichu made the announcement on her Twitter page via a video post she titled, "my big decision", which depicted the Matrix "blue" or "red" illustration. In front of her were two buttons – red (1) and purple (1), which represented YouTube (red) and Twitch (purple).
Thank you for supporting me ;_; I had so much fun on twitch, I can't wait to have just as much fun on youtube!!!

(my first stream will be in a hotel room in Japan it will be very janky)

— Lily (@LilyPichu) July 7, 2022
The OfflineTV member was unable to make the big decision so she resorted to having her pet choose. Her dog gestured closer to the red bowl which contained a YouTube logo design cake. She seem to agree with the decision as she was heard saying "good decision."
She looks to make her debut on July 8 on her dedicated YouTube channel, but the announcement did not bear details as to the time she would be live. A few days ago using her Twitter page, LilyPichu seemed to be itching to make some sort of announcement. She was seen counting down to something as she prepared, setting up some suspense for her big reveal.
2 hours ish!!!!

— Lily (@LilyPichu) July 7, 2022
She had garnered total watch hours of 2.9 million on Twitch as reported by Streams Charts. She had attained a peak of 32,137 viewers this year, with an average of about 5,508 viewers this year. While she covers a large range of content on the purple platform, her most played game is Valorant, which garnered a total of 145.6 hours spent.
LilyPichu to go live on Youtube OTV Japan stream
LilyPichu joins the likes of Valkyrae, DrLupo, TimTheTatman, and CouRage in signing an exclusive contract with YouTube Gaming. Although Dr. Disrespect streams exclusively on YouTube. This was attained due to an indefinite suspension he suffered on Twitch for reasons unknown to the public.
Her announcement was met with much fanfare by her fans and colleagues likewise, as she was congratulated for the move. Her switch was done ahead of the OTV Japan stream as she gears to make her first stream on YouTube on July 8.
WE'RE GOING TO JAPAN!!!!!! pic.twitter.com/KeI0fpDSn0

— OfflineTV (@OfflineTV) July 7, 2022
Her decade-long union with Twitch comes to an end as she looks to chart a new course with YouTube. Like Imane "Pokimane" Anys and William "Scarra" Li, LilyPichu is an original member of OfflineTV. While she is known for her gaming streams, she is also a musician.
While she frequently plays competitive esports titles like Valorant and League of Legends. Her most popular posts have always been her laid-back collab streams with Pokimane, Sykkuno, Jeremy "Disguised Toast" Wang and her boyfriend Michael Reeves. She also shares content that borders on art and music on her channel.
She received tons of well wishes from YouTube streamers, including Valkyrae, Sykkuno, and TimTheTatman. They wished her a smooth transition to her new platform, with her being used to Twitch. Even Twitch took to Twitter to bid her farewell and thanked her for her time with the brand.
"From art to music, to gaming, you did it all with a voice and style that's unmistakably you," Twitch's official Twitter account tweeted.
"Good luck, keep growing, and thanks for sharing so many memories with us."