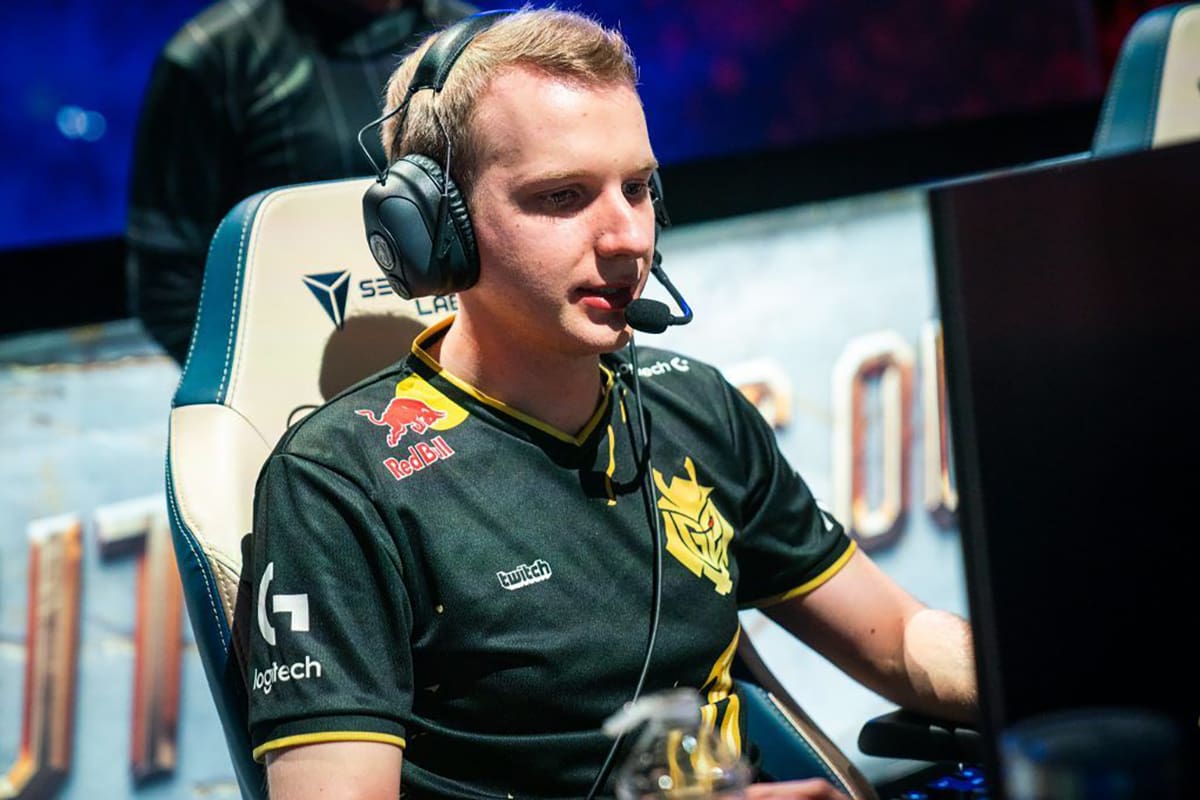 by in
Polish League of Legends jungler Marcin "Jankos" Jankowski has revealed that he has parted ways with G2 Esports. This comes on the back of the team's terrible performance at the 2022 World Championship group stage and eventual exit from the tournament.
He made this revelation in a recent video announcement via his personal YouTube channel, expressing his gratitude to the players he shared the stage with in his time with the team. In the 14-minute long clip, he reminisced about having spent five seasons with the franchise and spoke about the struggles he faced with the organization.
"From my point of view, playing with the players I played with was really amazing, and I truly am grateful I got to play with all of them," Jankos said in the video announcement.
Although there had been rumors about his exit from the franchise for some time now, it has only just become official. In the video, he shared that he had no intention of leaving G2 until later in the year, with the franchise planning to "experiment with a different jungler" in 2023.
Since joining the team in December 2017, Jankos has been nothing short of phenomenal. He established himself quickly as the pillar of the team, leading them to three consecutive top-four finishes at the World Championship. He also led the team to an international trophy at the 2019 Mid-Season Invitational.
In his time with the team, he has led them to five (5) domestic titles (League of Legends European Championship). In 2019, they won the LEC Spring and Summer tournaments and replicated the same in 2020.
However, the franchise placed third and fourth in the 2021 LEC Spring and Summer, respectively. In 2022, they were able to clinch the LEC Spring title and finished as runners-up in the Summer Split, having lost to Rogue in the grand finale.
Another noteworthy achievement this year was their top four finish at the 2022 MSI, but their year has more recently been crowned by a 1-5 record in the group stage at the Worlds.
"We were everywhere we could be from a competitive point of view," Jankos said in his video.
"As much as we did get clapped at Worlds, there's many people who wish they could be clapped at Worlds instead of sitting at home and watching."
Despite being one of the best junglers in Europe, Jankos is 27 years of age, which makes him older than most LEC players. He has stated that he will be giving his "best for the last couple of years he has" in him.
"I've been a part of this team for so long now that changing environments, for me, can actually be beneficial," Jankos said. "Wherever I end up, If I really want to give it my best for the last couple of years I have left in me, it would be good for me to play with different players, maybe on a different org. Just to try something else."
With the 2023 LEC season commencing in January and free agency in November 2022, Jankos could land a contract with one of the top contenders in western League of Legends.
He took to his Twitter page to make an open call to interested franchises in need of his services. He also stated that while he is still under contract, G2 have given him the go ahead to receive offers.
"I'm still under contract, but after 5 years with G2, I've been allowed to explore my options for 2023," Jankos tweeted.
"It was a long journey with ups and downs, but eventually all things have to come to an end."
"For anyone interested, please contact : [email protected]"