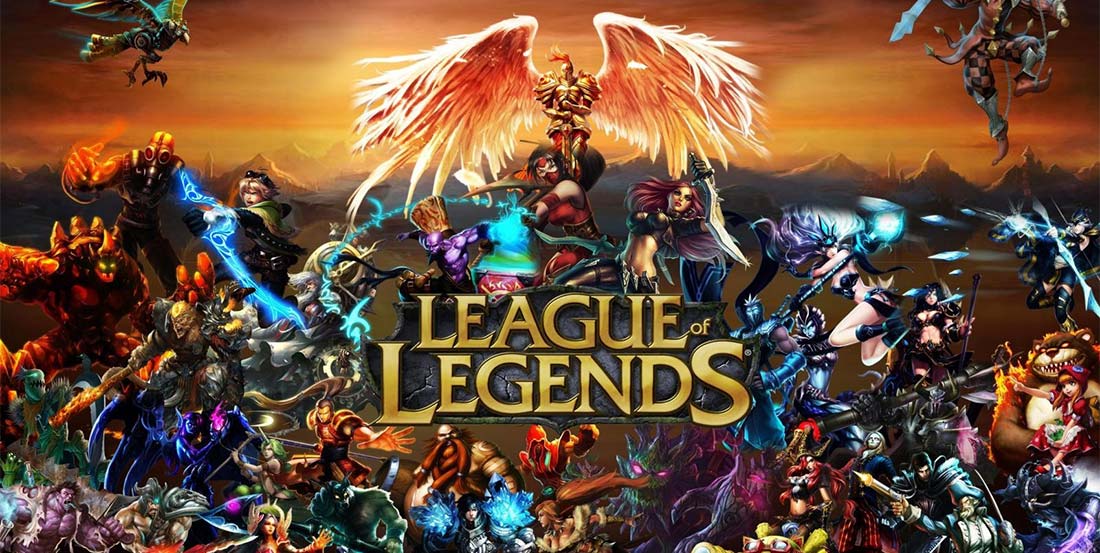 by in
After proving that EU is better than NA at the Rift Rivals tournament, European teams are going back to domestic competition and deciding the best of the best in their own region. Week 4 brings us new exciting clashes, and European fans will be on the edge of their seats in a very short while.
ALSO READ: MORE ESPORTS PREDICTIONS
LOL GUIDE: HOW TO BET ON LEAGUE OF LEGENDS

Giants Gaming vs. FC Schalke 04 Esports
These two very different teams have had a similar start to the season – neither of them are ecstatic about their poor play and numerous losses. Both of them need improvement, and they need it fast, since Giants have looked awful all split, and Schalke are light years away from the form needed to achieve their goal of a deep playoffs run.
It's safe to say that Giants' LCS-winning ADC Steeelback is a strong contender for the worst LCS player this split. The Frenchman's lack of impact on his team's play has become somewhat of a meme, and Giants are basically playing with only one carry, the versatile mid laner Betsy. Schalke's high-profile signings aren't faring much better individually, though. Vizicsacsi has been very disappointing throughout the season, and Upset still has to work on his positioning to be considered a top-tier prospect. The one thing Schalke can do well, though, is getting an advantage in the early game. That's what makes them the favourite here, as Giants seemingly can't do anything if they get crushed early. (GIA 30%, S04 70%).
Best bet: Bet on FC Shalke 04 to win, paying -196.08 at BetOnline
Team ROCCAT vs. Unicorns of Love
After an okay start for a team with a sick AD carry, Unicorns of Love have once again experienced an 0-2 week and have looked rather poor. Roccat have been on a run of three 1-1 weeks in a row, and a win against Unicorns would help them retain that streak very much, since their next opponent is the in-form Fnatic.
UOL's bot lane has been an issue over the entire split, with Samux looking like he hadn't had a chance to adapt to the new bot lane picks. Luckily for him, his favourite Xayah is coming back, and that may be a focal point for the Unicorns. However, the top lane is where Roccat will have a substantial advantage, as Profit is currently far superior to WhiteKnight. As a unit, Roccat are simply more consistent than the volatile Unicorns, and they should be considered favourites coming into this game. (ROC 65%, UOL 35%)
Best bet: Bet on Team ROCCAT to win, paying -138.89 at BetOnline
Team Vitality vs. H2k-Gaming
Another day, another tough matchup for H2k. The winless, 10th placed, seemingly hopeless team will be facing Vitality, who are looking good in the new meta, and are never out of new experiments and surprises. It'll be interesting to see both teams on 8.13, and if the return of traditional ADC picks has had an impact on their level of play.
It's been remarkably tough for H2k's talented bot laner Sheriff to adapt to anything else than crit-stacking ADC's. The inconsistent Shook is often the best player of the team, doing the best he can on carry junglers, but the rest of the squad is often very late to follow his calls. Vitality should be comfortable with roaming around the map in search for picks on the disorganized H2k players. This stylistic advantage would be enough to label them as favourites, and when the difference in quality is added to the mix, it is clear that Vitality have a much better chance of winning. (VIT 70%, H2K 30%).
Best bet: Bet on Team Vitality to win, paying -294.12 at BetOnline
G2 Esports vs. Misfits Gaming
Here it is, the match of the week, if not the match of the split so far! G2 and Misfits meet in a clash of the only two undefeated teams in EU LCS who have shared the #1 spot in the standings since the start.
The battle of the hugely different styles G2 and Misfits used to dominate the rest of the league will be a treat for the viewers. G2 have been excellent at funnel strategies, putting Perkz on Kai'Sa or Lucian and giving him all that he needs to annihilate the opposition. Misfits are the polar opposite, playing a modern version of the traditional team comp with an ADC and an AP mid laner, with Hans Sama being unstoppable so far. It's nearly impossible to name the favourite in this game. Since G2's style is more volatile and prone to going awry, a tiny advantage goes to the side of Misfits. (G2 45%, MSF 55%).
Best bet: Bet on Misfits Gaming to win, paying +115 at BetOnline
Splyce vs. Fnatic
Two of Europe's Rift Rivals representatives meet in the last match of the day, both with their own goals and dreams. Fnatic will want to keep up with the leading two, in hopes of snatching away that playoff bye in the future, while Splyce should be looking to get into the top 6 for the first time.
Splyce are looking better than they did during their 0-4 run, but there is still a lot to be fixed. The Snakes have had a substandard performance at Rift Rivals, but a surprise win against Team Liquid shows that they have what it takes to beat a top team. Fnatic, though, might be too big of a challenge. Unless Splyce stomp the early game (which they very rarely do), Fnatic's flexible and unpredictable squad should take the win here. (SPY 25%, FNC 75%)
Best bet: Bet on Fnatic to win, paying -222.22 at BetOnline