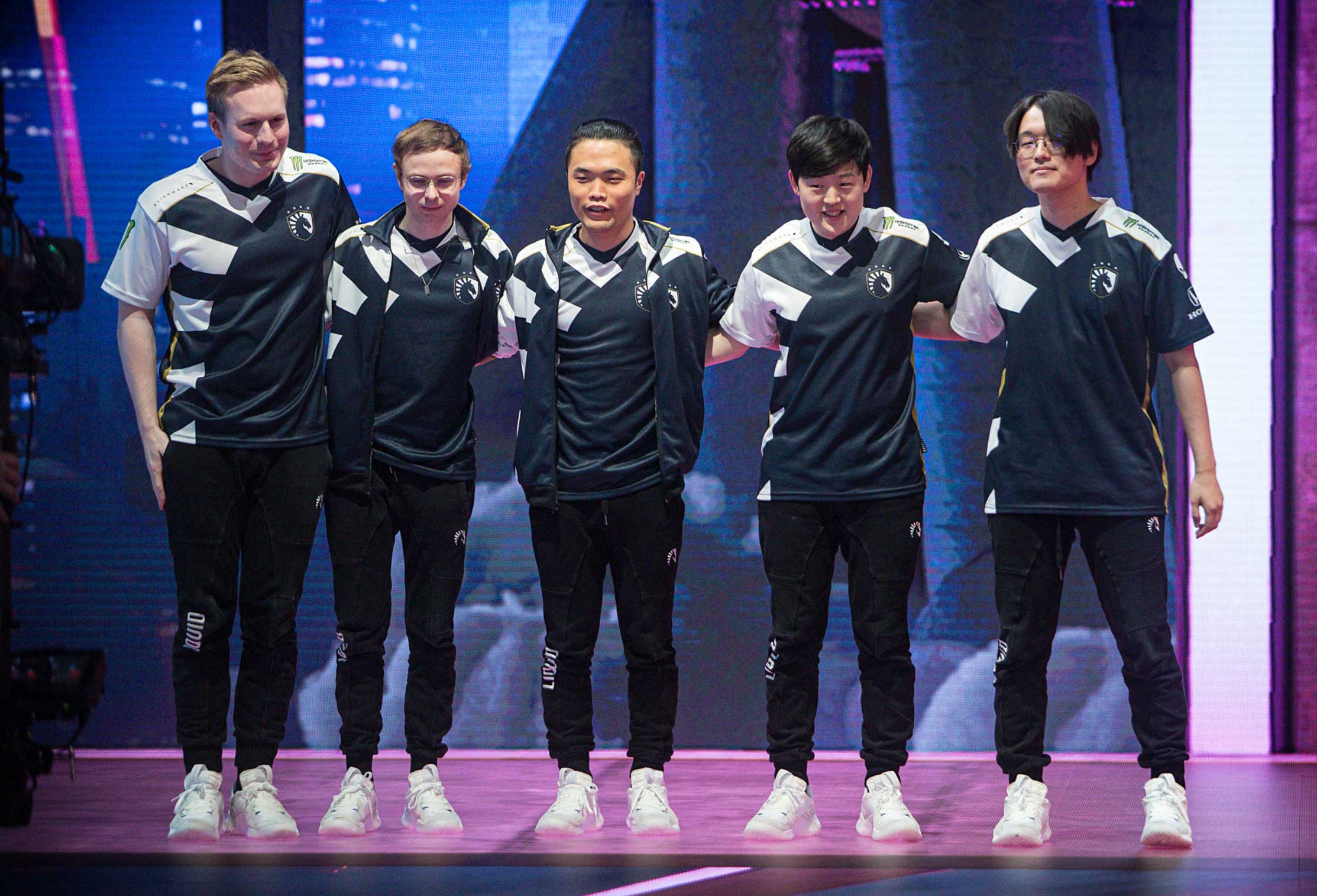 by in
Below are our esports news and headlines update for October 2, 2020.
North America
FlyQuest Opens Second Weekend of Worlds
Team Liquid will kick off Sunday's group stage in Worlds with a battle against Machi Esports. They're going in as the favorites across esports betting sites after their consistent and dominant performance in week one.
The North American roster is among the best in the world, and easily the number one in their region. However, Liquid shouldn't underestimate Machi, who have shown they have a strong team and have taken many by surprise in the past.
---
Asia
LoL Group Stages Start
We've finally arrived at the League of Legends World Championship – the most anticipated event of the year for organizations, bookmakers, and fans alike. The four groups are well thought out, and every roster will be pushed and tested from all angles and strategies.
If you haven't got your bets on yet, now is an excellent time to do so. Some of the favorites to take the title are DAMWON Gaming, who aren't the type to back down from a fight. They're consistently improving and are quick to adjust their playing style to take down opponents.
JD Gaming, Fnatic, and Gen.G are top contenders as well. Each team only has one shot in each battle, with the best-of-one format testing them to their limits.
---
Africa
Goliath Gaming Parts Ways With New Coach
After only a month of working with Caster "Bunter" Grocholewski, the coach is parting ways with the organization. In a statement, the Icelandic CS:GO leader said he'd had an amazing time and would be taking time for his well-being.
Goliath Gaming also made a statement thanking him for his assistance during his time with them. They brought Bunter on temporarily, to aid them in preparations for the VS Gaming Masters and Mettlestate.
During the VS Gaming Masters, Goliath Gaming placed third after losing the lower bracket final, causing an upset across local bookmakers.
---
Europe
G2 top betting for LoL World Championships
This weekend's League of Legends World Championship is looking to be a thriller. In Group A, G2 Esports from Europe is the favorite at bookmakers to progress. They have a strong team and couldn't have picked a better group if they'd decided themselves.
However, they need to maintain consistency and avoid their usual sloppy start habit. If G2 loses sight of the goal for even a second, any of their group opponents will exploit their weaknesses.
Every roster is hungry for the World Championship title, and G2 must ensure they aren't overconfident or underestimate their competition. They'll play their first match on Saturday against Suning Gaming.
---
South America
Tribo to Major
The Sharks are the favorites with Brazilain bookmakers going into their match against Imperial. They've had a superb run lately and are in good form. Imperial have had rocky performances in recent battles, having lost their last three Tribo to Major games.
The Sharks have beaten Keyed, Isurus, and Red Canids during this season already, and it doesn't seem like they'll be slowing down. They're on equal footing with BOOM at first place on the table and will be looking to push ahead.
---
Oceania
ESL Pro League CS: GO Lower Bracket Final
Order are the favorites in their game against Avant to secure a spot in the grand final against the Renegades. After losing against the Renegades in the upper bracket, they're looking for a rematch to redeem themselves.
Bookmakers have their odds against Avant after they lost their most recent ESL Pro League game against Order. The grand final will take place on October 6, and afterward, the teams will have some downtime ahead of the upcoming IEM tournament.