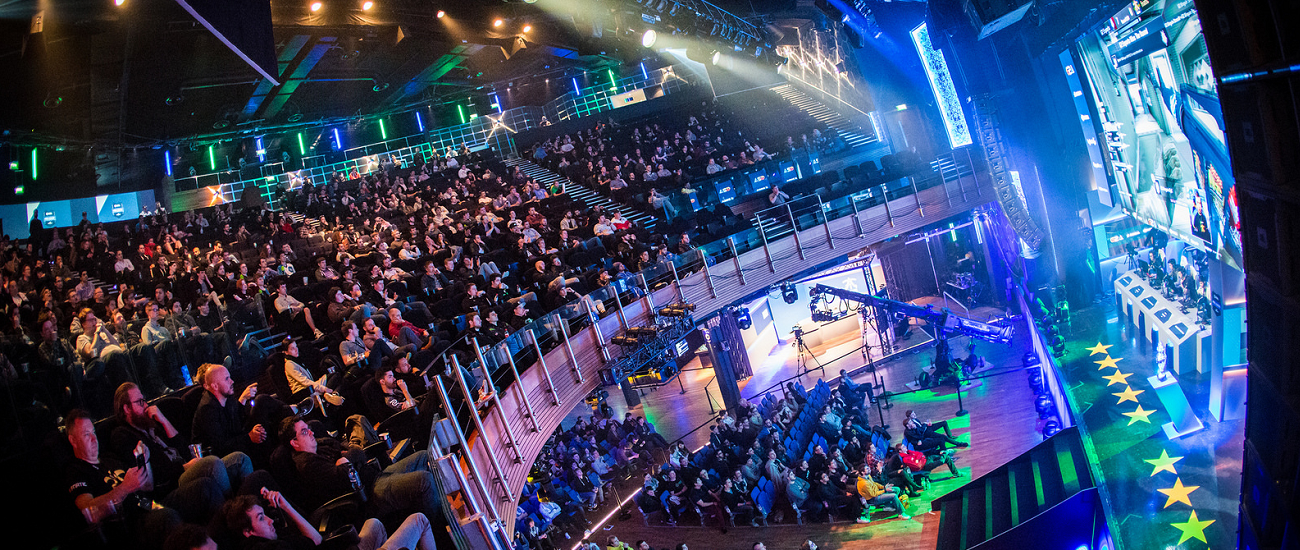 by in
North America esports news
IEM New York: North America
Evil Geniuses are the natural favorites at Counter-Strike betting sites for their day three IEM New York match against the New England Whalers. They recently placed third in the ESL Pro League behind FURIA and 100 Thieves. In this campaign, they'll face FURIA again in the group stage on day four.
The Whalers are going to be in for a challenging game against the top seed in this best-of-three match, and the odds at North American sportsbooks reflect that. They've had an excellent run, defeating four of their five most recent foes. However, the Whalers squad isn't at the same level as Evil Geniuses.
Asia esports news
VALORANT Mildom Masters Quarter-Final
Sengoku Gaming and REJECT are preparing for their quarter-final match in the Japanese Mildom Masters tournament today. Whoever wins will progress to the semi-finals against FAV Gaming later in the day.
These sides are well-matched and have played against each other on two occasions, taking one victory apiece. However, Sengoku are the favorites across VALORANT betting sites after their 13-10 success against REJECT in round six. It was so close that if REJECT can push forward and assert dominance early, the game could turn in their favor.
Africa esports news
League of Legends: Intel Arabian Cup
Tunisia's Divine Vendetta will compete against the Fatigue Team of Iraq in their opening match of week two in the Intel Arabian Cup. The competition is tight, with some strong League of Legends rosters fighting for the title.
Fortunately for Divine Vendetta, they've had a better start to the campaign than their opponents, winning two of their four games in week one. After defeats at the hands of Fox Gaming, Anubis Gaming, and Summon Aery, African betting sites have the odds stacked against Fatigue in this one. They need a miracle to overturn their current 3-1 deficit.
Fox and Anubis are two of the strongest squads in the tournament, so we may see a better run from Fatigue this week against lesser opposition. Anubis of Egypt are also playing tomorrow and will face Galaxy Racer Esports of the UAE. Both are amongst the favorites to win the Intel Arabian Cup, so it'll be an exciting game to watch.
Europe esports news
Complexity Continue with NaToSaphiX
Niels-Christian "⁠NaToSaphiX⁠" Sillassen is continuing his stand-in role at Complexity Gaming for the European region's IEM New York campaign. He took over from Owen "⁠oBo⁠" Schlatter when the youngster decided to step away from gaming for personal reasons.
NaTo showed promise when he joined Complexity at short notice in the ESL Pro League, and he could be looking at a permanent position depending on the outcome of the IEM event. The team took a massive hit with oBo leaving. However, they've had some time to adjust and practice with NaTo now, so we should see consistency return to the roster. Bookmakers' odds are changing as a result, so keep an eye out.
Complexity face Team Vitality next, with CS:GO betting sites still listing them as the underdogs. It's worth noting that the odds are equalizing across bookmakers after their 2-0 victory over G2 Esports.
South America esports news
FURIA Maintain Winning Streak at IEM New York
FURIA made a strong start at the IEM New York tournament, defeating Rebirth 2-0 in their opening game. If they can keep delivering, they're in line to take the NA title and head to the IEM Global Challenge. FURIA's next opponent is Triumph, who they've dominated in their three previous meetings.
FURIA are competing without their coach for this tournament after he received a ban for using a bug in previous competitions. Nicholas "guerri" Nogueira's punishment lasts for four months, but the team can still perform without his guidance. They've been playing together for a long time, and the odds at South American sportsbooks show that they have a good chance.
Oceania esports news
Oceanic Esports League Week 10
The top two rosters in the Oceanic Esports League are both getting ready for their opening battles in week 10. Spag and Sons will take on the Power of Friendship, while cuteanimegirls will face C's Better. SaS and cuteanimegirls are both firm favorites at Australian betting sites and head into their clashes tied in first place with identical 9-4-2 records.