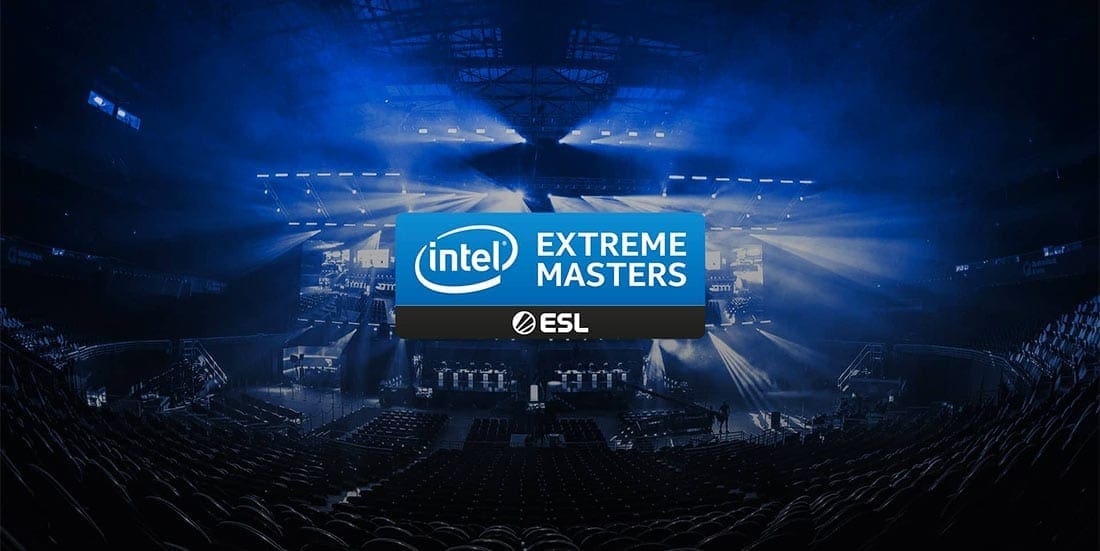 by in
North America esports news
Are You Ready for IEM New York: North America?
IEM New York: North America has just kicked off with a wealth of diversity between the favorites in the title betting. FURIA of Brazil are in the top four to win, but they face fierce competition in Group A from Evil Geniuses.
In Group B, Team Liquid are well backed at US betting sites, but they need to get through 100 Thieves and their mostly Australian squad. We love the diversity in the competition this campaign, as it'll be exciting to see the various strategy dynamics come into play.
Asia esports news
Dota PIT Season 3: China Eliminations
Time flies when you're having fun, and we can't believe we're already at the elimination stages of China Dota PIT Season 3. It feels as though the campaign started a few days ago, but here we are.
The first two teams eliminated from the tournament were Sparking Arrow Gaming and Invictus Gaming. Both sides had poor performances throughout and lost each game in the group stage.
With those two knocked out, we're ready for the next round of eliminations. We see Vici Gaming are favourites with Dota 2 betting sites in the first upper-bracket round as they take on Team MagMa. Vici are a powerhouse in the region, and it's tough for most competitors to take them down.
The battle between EHOME and Royal Never Give Up has the betting odds slightly skewed in favor of the former. This one will be a tight game and will come down to who can assert their dominance from the beginning.
Africa esports news
ATK to Host Social Event at Cape Town Hub
South Africa's favorite esports organization, ATK Arena, are ready to host a social event at their gaming hub in Cape Town. Their CS: GO team are coming off a hot winning streak of 18 consecutive victories and claiming the Umzansi League Spring crown.
Attendees can participate in a LAN event where they'll have a chance to pick up top tips and tricks from the local champions. They'll also get to interact with the various teams in the ATK organization. It's not all gaming; food and drinks are included in the ticket prices. Afterward, they can let loose and dance the night away.
Europe esports news
Astralis Bring Back Xyp9x⁠
Not too long ago, Astralis took the title at the ESL Pro League. They are set to use the same active roster for the upcoming DreamHack Open Fall Regional Major Ranking tournament. It was a winning recipe for ESL, and there's no reason to fix what isn't broken.
However, the coach, Danny "⁠zonic⁠" Sørensen, recently announced that Andreas "⁠Xyp9x⁠" Højsleth is back training and practicing with the team and will feature in the BLAST Premier Fall Series. His return after a four-month hiatus has some fans unimpressed due to the team's recent success.
⁠Xyp9x took a break because he displayed burnout symptoms, which is becoming a serious health issue within the professional esports community. That is one of the reasons Astralis have opted for a seven-man roster, as it allows players to take regular breaks and avoid exhaustion.
South America esports news
Down to Tribo To Major Grand Final
In no surprise, the Brazilian betting sites' favorites have made it through to the Tribo To Major Grand Final next week. Sharks Esports cleared the first map comfortably against Isurus, winning 16-6 on Inferno. In the second map, Isurus put up a worthy fight, but it just wasn't enough as they fell on Nuke 19-17.
BOOM Esports dominated in the first map against RED Canids, winning 16-9 on Vertigo, and did it again on the second map, Mirage. RED Canids will face Isurus next week in the third-place match, while Sharks and BOOM will square off in the decider.
Oceania esports news
Oceanic Esports League Week 10
Adio Chula will take on Sincerely Fury in the second battle of the Oceanic Esports League's 10th week. It's been little over a month since they last faced each other, and Sincerely Fury won that encounter 2-0.
Since then, Sincerely Fury have seriously dropped the ball. Adio Chula have done the opposite and improved their Dota 2 form significantly. They even made it through to a draw against cuteanimegirls, who are dominating the series.
As such, it is no surprise that Adio Chula are firm favorites for this clash at Australian esports betting sites.