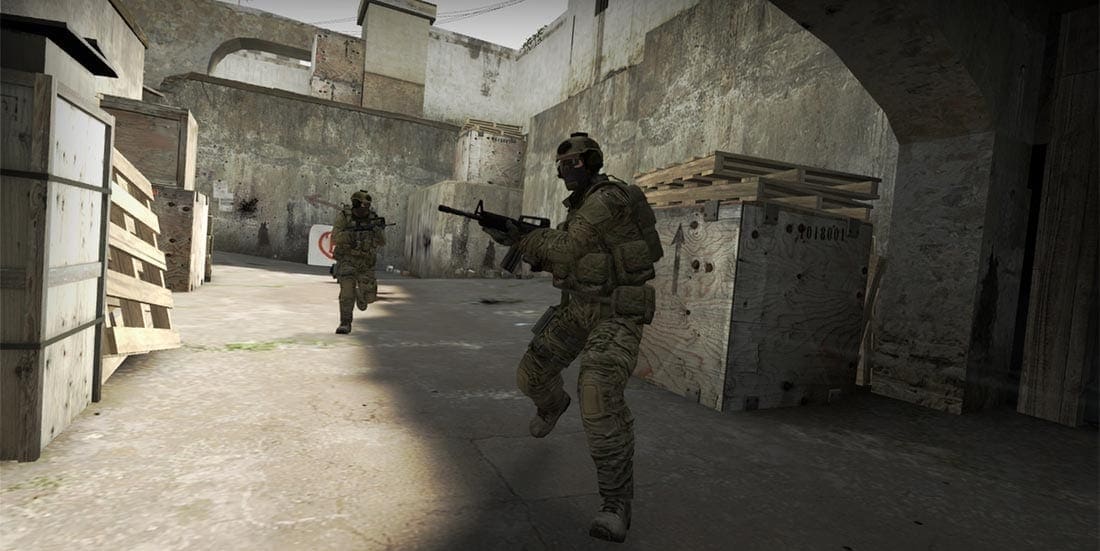 by in
North America esports news
Team Zero Beat 4 Zoomers In DOTA Summit Online 13: Americas
The DOTA Summit Online 13: Americas tournament recently entered its playoffs stage. The competition, organized by LA-based Beyond the Summit, brought together eight invited teams and two teams from open qualifiers, while group-play finished on November 2nd.
The playoffs consisted of Thunder Predator, Quincy Crew, 4 Zoomers, Team Zero, Beastcoast, Team Brasil, carJAMMERS, and Infamous. In the upper-bracket's first round, bookmaker favorite Team Zero beat 4 Zoomers 2-0.
US betting sites gave Team Zero odds of -200, on average. Sportsbooks gave 4 Zoomers odds of +150. A few Dota 2 betting sites did reverse that trend, offering Team Zero with underdog odds. A lucky few sports betting fans may have turned a tidy profit.
Asia esports news
Overwatch Contenders 2020 Season 2 China Playoffs Are Heating Up
The Overwatch Contenders 2020 Season 2 competition is nearing its end. After nearly four months of hardcore gaming, the final few teams face off in a double-elimination bracket. More than $175,000 in cash prizes are up for grabs in this major tournament.
Overwatch betting favorite Team CC have dominated much of the tournament, coming out on top every week. Overwatch betting sites also heavily favored The One Winner and Flag Gaming going into the playoffs, with Flag Gaming easily beat Ultra Prime 3-1 to make it to the semis.
However, The One Winner was relegated to the loser's bracket. The grand final is set to be played on November 8th.
Africa esports news
South Africa Gears Up For New Rainbow Six Siege Competition
There's great news for Rainbow Six Siege players in South Africa. ATK has unveiled an upcoming R6 event with more than 10,000 South African rands in prizes. The ATK Rainbow Six Siege Summer Cup will be sponsored by Rainbow Six Siege developer, Ubisoft.
Registration is already open online through the official tournament page, and registering your squad is completely free. The tournament will feature a 24-squad, four-group stage, and a double-elimination bracket with the two best teams from each group.
Games will kick-off on November 16th, with three weeks of group play before the playoffs. Betting on the round-robin stage might be hard as no African betting sites will carry the streams. Fortunately for sports betting fans, all playoff matches will be broadcasted. You can follow the event through Rainbow Six betting sites.
Europe esports news
OG Dominate BLAST Premier Fall 2020 Regular Season
One of CS:GO's most anticipated competitions of the year, the BLAST Premier series, has wrapped up its regular season. This year saw the European and American divisions of the tournament merged into a single online competition. The result was a veritable esports betting bonanza.
Twelve of Europe's finest CS:GO clans competed for $150,000 in prizes, and European betting sites offered enticing odds throughout the tournament. CS:GO betting favorites like FaZe, MIBR, G2 Esports, Ninjas in Pyjamas, OG, and Team Vitality were all present.
In the end, OG, Team Vitality, and G2 Esports came out on top of their respective groups. Meanwhile, Natus Vincere, BIG, and Astralis finished the season in second place within their groups. All six teams will move on to the BLAST Premier Fall 2020 Finals tournament.
South America esports news
Beastcoast Bests Team Brasil In DOTA Summit Online 13: Americas
Beyond the Summit's DOTA Summit Online 13: Americas continues to bring top-notch DOTA betting action. Peruvian-based professional esports team Beastcoast has prevailed over Team Brasil in the first round of the playoffs' lower bracket.
Beastcoast beat Team Brasil 2-0, moving on to the lower bracket's second-round. It's been a surprising performance for the Peruvian-American team, beating several South American betting sites' favorites along the way.
It's a long road ahead for Beastcoast to make it to the grand final, though, with tough matches still ahead. The team remains the best-performing South American squad in the competition, though, followed by Mexico-based Infamous.
Oceania esports news
RLCS Season X's First Winter Regional Set To Start
Oceanic Rocket League players have a lot to look forward to. As the ESL Oceanic Championship's first Winter Regional Event draws near, an open qualifier will be held tomorrow. The top 24 teams (in a field of 32) will qualify for the first Winter Regional.
This year's RLCS schedule is drastically different from previous iterations. Every region is hosting three events per season, with three seasons per year: Fall, Winter, and Spring. The first Winter Regional is set to begin the day after the Open Qualifier (November 8th).
Sponsored by Psyonix, the event will offer $25,000 in cash prizes, plus RLCS circuit ranking points. The grand final will take place on November 15th.