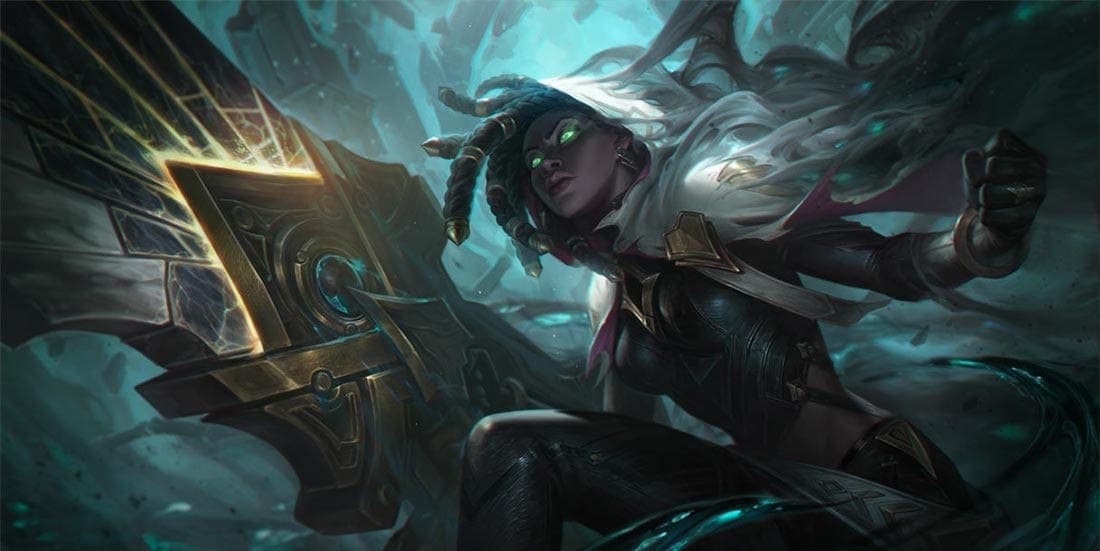 by in
North America
League of Legends Nerfs and Buffs
As we're heading to the League of Legends World Championship in a couple of weeks, Riot Games have announced patch 10.19. The release will launch around the same time Worlds start.
The nerfs and buffs will be minor, but the changes will impact the qualifying teams. Regardless of how small, any adjustments have a massive effect when you're playing at such a high level.
The patch is scheduled to go live on September 15, giving the Worlds qualifiers a week and a half to get used to the changes. Senna, Caitlyn, Talon, and others will be nerfed, while Sylas and Aphelios are two of the eight that will receive a buff.
Asia
Jackson Wang teams up with Victory Five
Jackson Wang is joining the many other celebrities that have taken a keen interest in the esports industry. During the Victory Five home stadium opening ceremony, the organization announced a partnership with Team Holding.
Team Holding is owned by Jackson Wang, a well-known rapper, singer, and dancer in Hong Kong. Other international celebrities such as Post Malone, David Beckham, and Heechul have invested in esports in recent months as the industry grows.
Victory Five have also announced a partnership with Shenzhen Media Group, which will see the organization move headquarters to Shenzhen.
Africa
African countries added to International Esports Federation
The International Esports Federation recently announced the addition of eight new member nations. Mauritania, Libya, and the six other countries push the membership tally up to 82. It's an impressive growth, as the federation was founded in 2008 with only nine countries.
Boban Totovski, IESF Board Member and Secretariat Director, is reportedly pleased with the recent additions, but many others are still applying. He commented that the new members would build and strengthen the unity mission that they started.
The other new members are Slovenia, Monaco, Jordan, Chile, Ecuador, and Luxembourg.
Europe
HenryG brings kassad to Cloud9
Henry "HenryG" Greer recently announced his retirement as a CS: GO caster, but he has since joined Cloud9 as the team's general manager. The news comes after C9 said they would be making significant changes to their Counter-Strike roster.
HenryG's first acquisition is Aleksandar "kassad" Trifunovic, who takes over as head coach. The Serbian tactician is best known for his time at the helm of Renegades and 100 Thieves, with whom he parted ways in April.
South America
BTS Pro Series 3 Americas is Underway
The third season of the Beyond the Summit Pro Series is underway as Quincy Crew look to defend their title.
As the things stand, beastcoast hold first place in the group stage with a series record of 3-1-0. However, Peru's Infamous are close behind. The race to the top will be tight this season as Evil Geniuses aren't participating.
Thunder Predator, Team Brasil, and Infinity Esports will also be looking to take the Dota 2 championship home and represent the South American region this time around.
Oceania
Australia invited to Rainbow Six World Cup finals
Ubisoft announced during the week that they would be hosting a World Cup tournament for Rainbow Six Siege. In total, 45 countries and regions will participate, but only 14 received direct invitations to the finals, Australia being one of them.