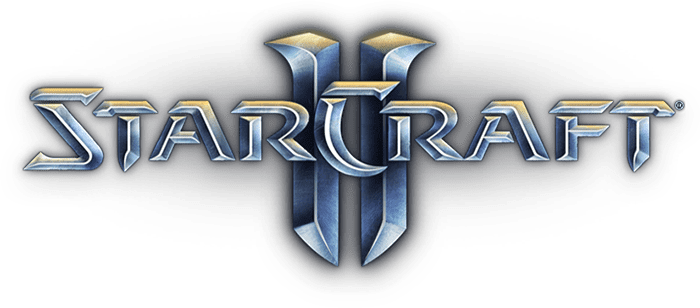 by in
North America esports news
US-based LoL Commentator 'Froskurinn' Axed By Riot Games
Popular American streamer Indiana 'Froskurinn' Black has been released from her contract by LoL developer Riot Games. The 29-year-old had been a broadcaster for the LEC since early 2019, and she previously covered the highly-competitive Asian LPL.
The LEC had a particularly difficult year, including a controversial partnership with Saudi Arabia. Color commentators in the LEC were harsh critics of the move, including Froskurinn. The Portland-based caster indicated that she is open to new opportunities for the 2021 season.
It's unclear whether Froskurinn will remain in the League of Legends esports scene. She has broadcasting experience in other types of games, including sim racing esports. Her approachable broadcasts, often paired up with Drakos, made her a fan favorite.
Asia esports news
DAMWON Beats Suning To Become LoL 2020 World Champions
The 2020 League of Legends Worlds Championship is over, and South Korea's DAMWON has emerged as the winner. DAMWON prevailed over China's Suning in a thrilling final match. The Korean team was overwhelmingly favored by sportsbook odds going into the finals.
DAMWON comfortably dominated the match, taking home the Summoner's Cup with a 3-1 score. Suning marched to the beat of their own drum, following their own unique strategies. However, DAMWON's more conventional approach proved superior in the end.
While bookmaker odds painted one picture, not everyone agreed. Suning was highly praised throughout the tournament for their superb level of play. In fact, Fnatic's Selfmade weighed in on the match-up, saying he thought Suning had it in the bag.
Africa esports news
Nigeria's Kucheza Gaming Launches New School Esports League
Youth-focused esports company Kucheza Gaming has unveiled a new partnership with Big5Games and Mettlestate. The three organizations will be putting together a brand new esports league aimed at schools.
Dubbed the School Esports League, the new competition will bring together young players from across Nigeria with the goal of helping millions of Nigerian students develop their competitive esports skills. Initially, SEL will include two games: Fortnite and FIFA.
Additional titles will be added ahead of February's SEL Boost season. They're expected to include games in the racing, MOBA, and sandbox genres. The league will reward the best players with attractive cash prizes and scholarships.
Europe esports news
CS:GO: ESEA Mountain Dew League Season 35 Europe Wraps Up Group Stage
The 35th season of ESEA's Mountain Dew League Europe has finished group stage play. The leading teams have been determined, and playoff matches are all set. Eight squads will face off in a single-elimination bracket.
Playoff teams are HellRaisers, Endpoint, forZe, Wisla Krakow, Nexus, Team Secret, sAw, and Sprout. All four quarter-finals will be played on November 21st. The next day, the four winners will face off in the semis, vying for a spot in the grand final.
The champion will be determined on November 23rd. All playoff matches are scheduled for 21:00 MSK. The ESEA MDL is a major event for most European betting sites, and CS:GO sports betting fans follow the competition closely every season.
South America esports news
Estral Esports Beats Timbers 3-2 To Win Mexico's Rainbow Six Major
The Mexican leg of the Six November Majors has come to an end, crowning Estral Esports as champion. It's the second win for Estral in the Mexican division of LATAM's Six Major this year. The team is often a favorite for regional Six
Major betting sites.
Estral had a stellar year in Rainbow Six, finishing first in Mexico's regular season. Winning the Major gives the team a sizable chunk of points, helpful in classifying for the Six Invitational. In addition, Estral walked away with $10,000 in cash. Timber took home $7,000 for 2nd place.
The win would give Estral enough points to qualify for the Six Invitational, if it happened tomorrow. They're currently ranked 15th, just barely making the cut. However, a lot can happen between now and February. It's still too early to know if Estral will make it to the Six Invitational.
Oceania esports news
EnDerr Prevails Over Seither In Oceania's DreamHack StarCraft 2 Masters 2020 Winter
After an exciting four-man double-elimination bracket, the DreamHack StarCraft 2 Masters 2020 Winter Oceania competition is over. Results are in, and there's one clear winner. EnDerr has come out on top over Seither, in a grand final that mirrored their winner's final match-up
Seither had to fight for his spot in the final, having lost the winner's final to EnDerr 3-2. Defeating RazerBlader 3-1 in the loser's bracket, Seither reconquered his position in the grand finals. The best-of-7 match saw EnDerr clearly dominate, beating his rival 4-1.
Now, EnDerr will be able to represent Oceania and the rest of Asia in the upcoming DH SC2 Winter Season Finals.