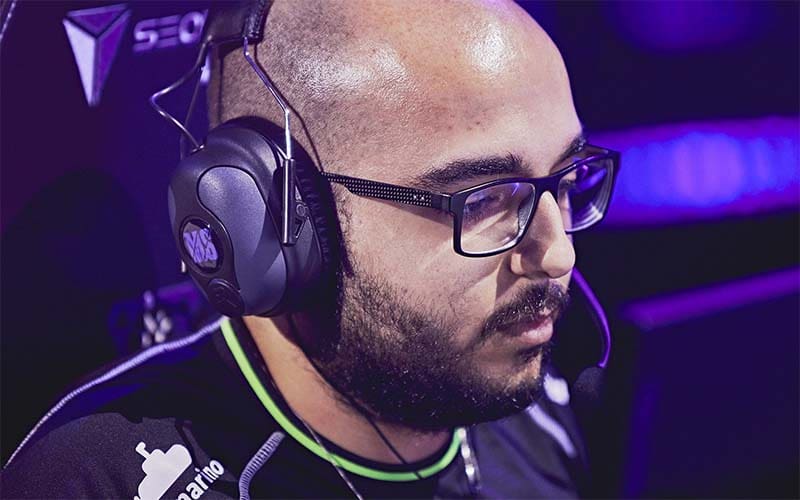 by in
LOUD's VALORANT player Gustavo "Sacy" Rossi has ascended to the top of the VALORANT EU ranked ladder, taking over first place with a staggering 807 rating.
The 24-years old Brazilian player is a former League of Legends player, who has displayed his skills and expertise in teams like Red Candid, Team Vikings and presently LOUD.
In 2020, he was ranked as the fifth best player in Brazil by VALORANT Zone and in 2021 he was ranked as the best player by VALORANT Zone and Premio eSports Brazil.
Sacy, along with his teammates in LOUD's VALORANT roster, has made their way to Istanbul, Turkey, in order to compete in the VALORANT Champions tournament.
LOUD is the most important representative of the Brazil esports region because they qualified through the Brazil Circuit Points system. This was possible because they dominated the domestic scene and did well in the previous international tournaments.
LOUD was able to win in both of the Challengers' Stages that were held during the Brazilian VCT 2022 and as a result, they earned a spot in the Masters competitions that were held in Reykjavik and Copenhagen.
They were unsuccessful in their attempt to win in the previous competition, as they were defeated by OpTic Gaming in the championship match. After suffering another defeat at the hands of the North American team, they finished 11th and 12th in Denmark.
However, they will have the chance to exact revenge on OpTic because they will be competing against each other in Group B of the VALORANT Champions tournament. BOOM Esports and ZETA DIVISION are the two other teams who compete against them, with ZETA DIVISION being the team that they face first in the group stage.
The Brazilian superteam, LOUD, will battle against OpTic today, which is an obvious strong contender in the VALORANT scene. LOUD is priced at $1.83 odds with Optic ($1.91 with esports betting sites) odds to defeat LOUD.
LOUD is confident following a string of successful performances on the international stage, that they will be able to compete for the title in Turkey.
Matheus "bzkA" Tarasconi, the coach of LOUD, recently gave interviews in which he stated that his team is coming into the tournament with the ambition to be champions and that the squad and Brazil are worthy of the world trophy.
"We will give our best to walk away with that title and the trophy," bzkA said.
"I know that our team and Brazil deserve that world title."