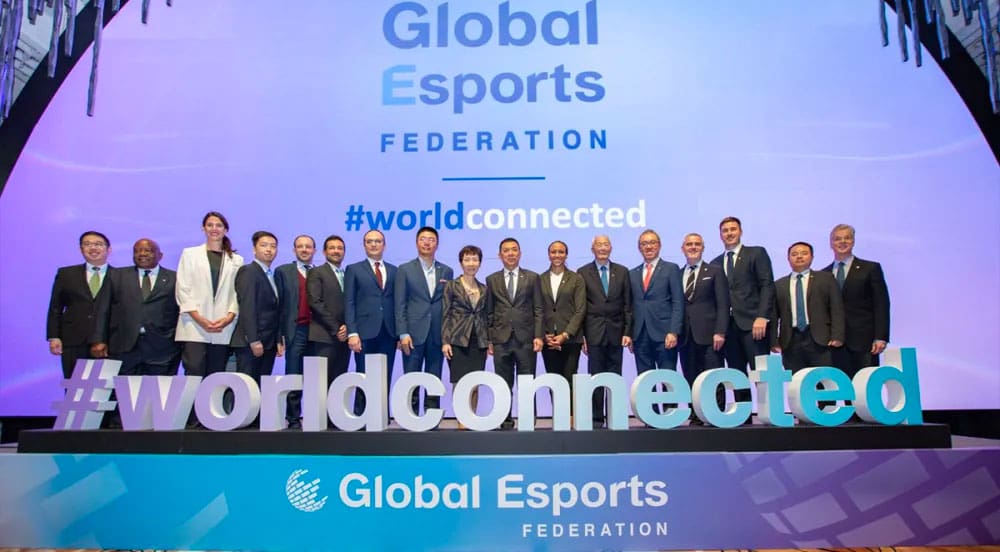 by in
The establishment of a Digital Transformation Commission (DTC) has been announced by the Global Esports Federation (GEF). The commission was created to bridge the gap between esports, gaming, and technology. It is to be chaired by the Vice-President of Emirates Esports, Abdulla Al Gurg.
The Dubai-based business leader will be tasked with convening leading individuals and companies in the technology space alongside the sporting industry (including sports betting platforms). With strategic partners such as the United Nations International Telecommunication Union (ITU) and other GEF's Global Social Impact Initiatives (GSIIs), the Commission will aim to grow the collective contributions of the technology space.
Abdulla Al Gurg shared his excitement in his role as the chair of the commission and the "opportunity to contribute to the Global Esports Federation community". He stated that the commission will be tasked with bringing together innovators and thinkers on its path to digital transformation.
"I'm delighted to have the opportunity to contribute to the Global Esports Federation's community and lead the work connecting the world's technology sector," Al Gurg said.
"As Chair of the forward-looking Digital Transformation Commission, we seek to bring together innovators and thinkers as we embrace a new chapter in the world's digital transformation journey. The energy of the world's esports community keeps us moving forward and thinking about tomorrow and beyond."
The CEO of the GEF, Paul J. Foster, highlighted the increasing importance of technology in the future, hence the need to integrate and understand the space.
"We look to the future and our connection and understanding across the diverse technology sector are becoming increasingly important," Foster said.
"As we think about the way esports, sport, immersive education, music, and our creative culture is shaping opportunities for stakeholders and fans on every continent, we are creating a tangible path into the metaverse."
GEF's Senior Advisor for Science, Innovation, and Technology Community and Founder and Director of Stanford's Human Perception Lab, Dr. Khizer Khaderi, spoke about the potential of the Digital Transformation Commission to forge and strengthen worldwide connections as people and industries everywhere look to bounce back from the COVID pandemic.
"As we re-emerge from that chapter, we look forward to opening channels for our digital reality to transform," Khaderi said.
"We believe that the future is very bright and offers people everywhere the limitless connected experiences to bring humans together."