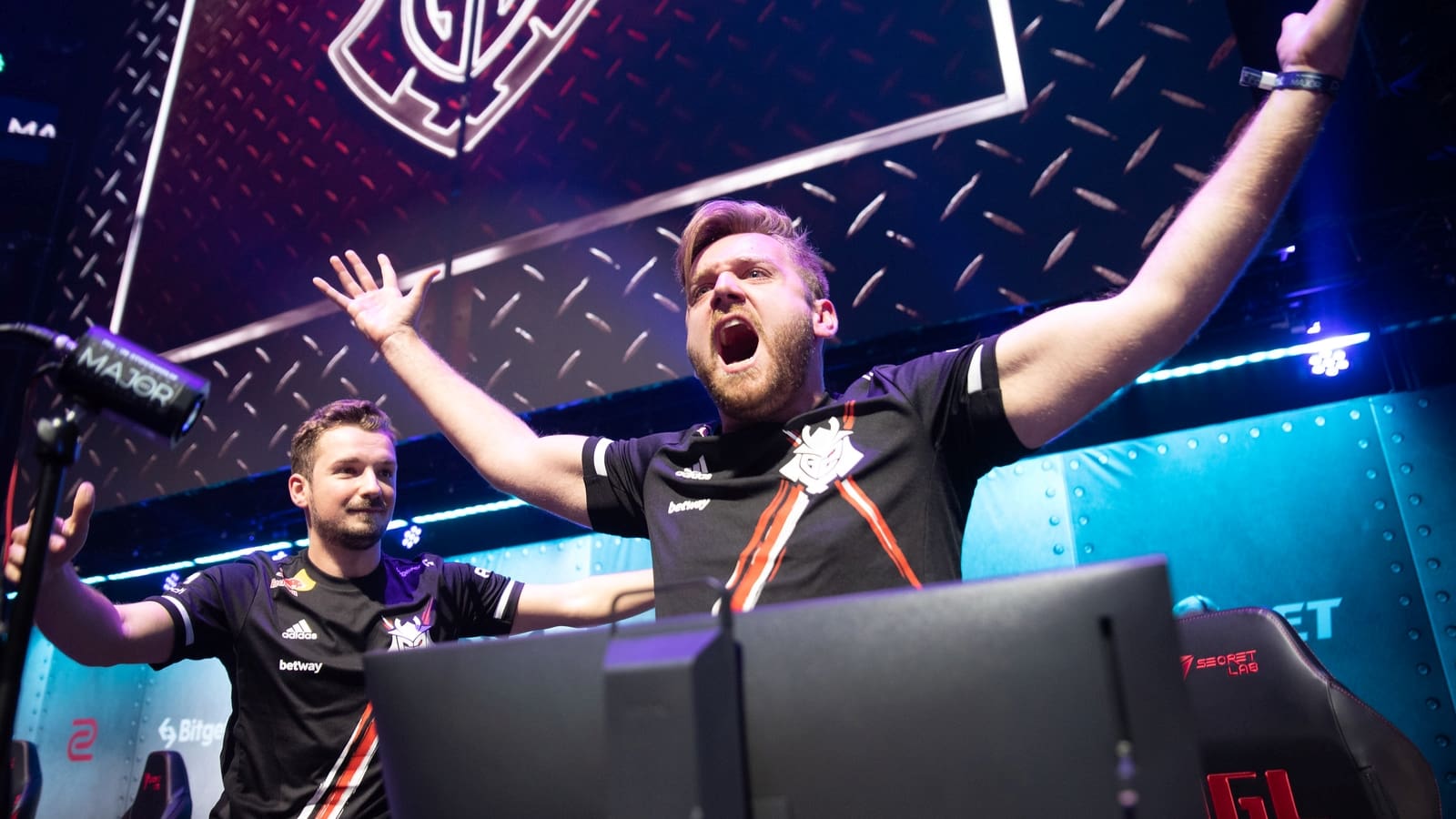 by in
G2 Esports was the first team to qualify for the rumble stage of the 2022 League of Legends Mid-Season Invitational after winning five consecutive games.
They finished top in the Group C standings, winning all seven games they featured in.
Group C had only three teams, and so they had to play a quadruple round-robin format as opposed to the double round-robin for Groups A and B.
The group also had North America Evil Geniuses and ORDER from Australia.
With Group C played to a conclusion, EG has secured the second spot in the group with a 4-4 record.
ORDER failed to win a single game throughout the group stage and has thereby been eliminated.
The European esports organization has started its campaign spectacularly, thus far looking like one of the strongest teams in the tournament.
They have the most kills with 143, followed closely by Chinese Royal Never Give up, who have 131 kills in six games.
Everybody in G2 has pulled their weight so far. Rasmus "caPs" Winther and Victor "Flakked" Lirola deserve honorable mentions for their roles in their victories so far.
However, it is worth noting that RNG's first three games were wiped as there was the issue of ping discrepancy.
Riot Games rescheduled replays for the LPL's representatives, also stating that the problem has been rectified.
Recall that RNG is playing remotely due to COVID-19 travel restrictions in their home country while other teams are present for the LAN event in Busan, South Korea.
Navigating an offline event because of the global pandemic has not been easy.
There were reports that Riot wanted participants to wear face masks on stage, but they have since reversed the decision.
By May 15, the group stage will come to an end, and all the six teams participating in the rumble stage will be revealed.
In Group A, T1 looks like they will continue their impressive form and secure their berth in the rumble stage.
The Korean team has won their first three games, while the second spot will likely be filled with either Saigon Buffalo or DetonatioN FocusMe.
Despite the cancellations, RNG has kept its heads up and continued to dominate Group B.
They also had a perfect run in the group stage, proving that their first three victories were not flukes.
The rumble stage will commence on May 20, with six teams competing for one of the top four spots.
They will compete in another double round-robin, with all matches being best-of-1.
Whoever finishes top in the rumble stage will have the privilege to choose who they would like to face in the semifinals between the third and fourth-placed teams.