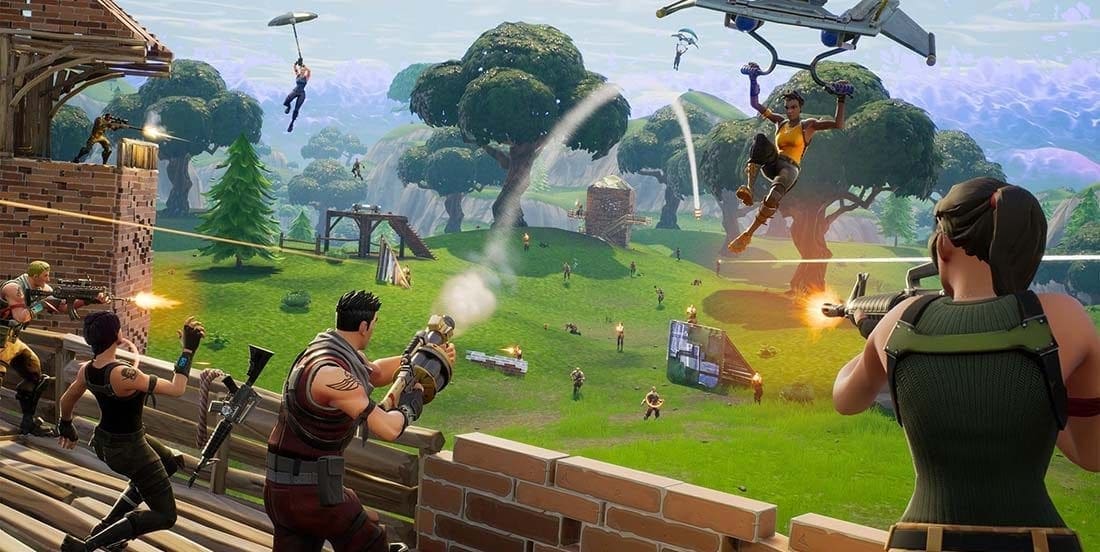 by in
Battle Royale duels are taking over the gaming world.
Fortnite is currently the most played game on the Twitch platform and despite the multiple imitations, the game remains as the preferred option for streamers, celebrities and pro-players alike.
Epic Games, the studio behind Fortnite, is trying to keep the momentum going with new items and updates.
They first teased the Port-a-Fort grenade on the in-game news tab. Then they showed how it worked with a short video on their social media.
Epic Games finally introduced the item with patch 3.5 on April 10. Simply put, it is a portable three-story fort made of metal. Upon impact, the building sprouts and gives a tactical advantage to the player. It could be considered a defense item with offense utility.

Streamers immediately showed how to take advantage of the grenade. It is possible to build multiple Port-a-Fort one on top of the other. Combined with the first shot accuracy, it is a guaranteed win.
This item could be a life saver for players that don't know how to build efficiently. Building is the ability that differentiates Fortnite from other battle royale games.
At the moment, the Port-a-Fort grenade is overpowered just like the Guided Missile, an item introduced on a previous patch. Epic Games is known for the attention they pay to the Fortnite community. The studio will certainly nerf both items in futures updates.
After the success of the Port-a-Fort and vending machines, Epic Games announced they will keep adding content without major updates.