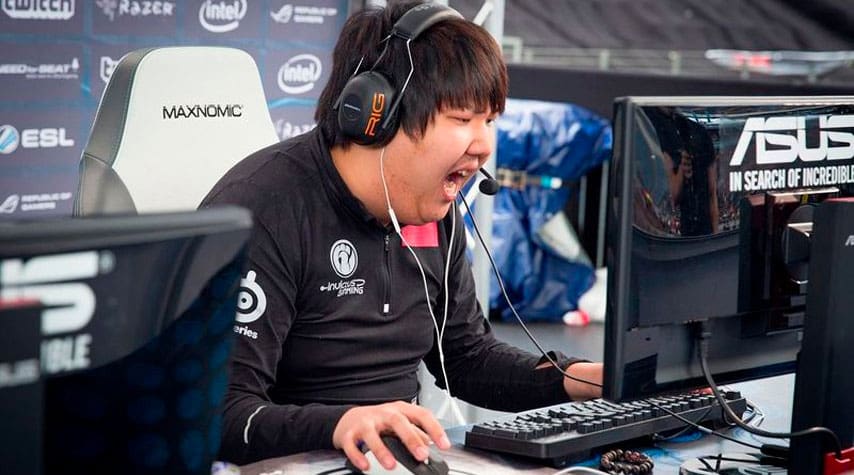 by in
In preparation for The International 11, Neon Esports have added former champion Wong "ChuaN" Hock Chuan to their Dota 2 roster.


ChuaN has been out of the Dota 2 competitive scene as a player since 2018, and he joined Neon Esports as a coach in late 2021. The team finished fifth in SEA DPC Division I under ChuaN's supervision, only one tiebreaker away from making their way to the Stockholm Major.


Regardless of coaching the team for the entire season, ChuaN also had a chance to play with them during the BTS Pro Series. Neon Esports finished seventh-eighth in the prize pool range, with ChuaN playing as the team's support in the competition.


The International will be hosted in Singapore this year, making it a must-attend event for all Southeast Asian teams. ChuaN is no newbie to playing in front of big audiences, and having the home supporters behind them can help teams perform when they need a morale boost. 


ChuaN was a part of Invictus Gaming when they became the first-ever Chinese team to win TI. Making Neon Esports the most likely target for the top with ChuaN amongst their ranks, although the team only has a couple of months to prove themselves worthy of that spot.


The aforementioned is the Neon Esports roster for the DPC season:
Tamir "Bell" Gankhurel – Position one (Carry)
Joshua H. "avataRmod3" Maraño – Position two (Mid-laner)
Michael Roi "Enryu" Ladines – Position three (Off-lane) 

Wong "ChuaN" Hock Chuan – Position four (Roaming Support)
Tugstur "Se" Dashzevge – Position five (Hard Support) 


ChuaN's Career Background in Dota 2

ChuaN was born and brought up in the Malaysian capital of Kuala Lumpur. He used to like playing basketball when he was young, but due to an accident, he had to stop playing later in his career. He later joined Dota and began playing it full-time. ChuaN is now regarded as one of the strongest Malaysian/Asian players in the world.


ChuaN was unable to play in the 2012 World Cyber Games alongside his squad. The event's regulations prohibited him from competing with a Chinese team due to him being Malaysian. As a result, ChisBug was substituted for him for the period of the game. Invictus Gaming ended up winning the tournament. 


ChuaN stayed with Invictus Gaming and finished fifth-sixth at The International 2013 with them. He made the decision to exit the competitive Dota scene afterward. 

ChuaN eventually headed back to resume in Invictus Gaming after watching the team's poor performance throughout his leave. ChuaN claimed in an interview after finishing fourth in Star Ladder Season 9 that he pondered exiting the team due to major internal conflicts among the members, but he finally chose to stay with IG.


The team was able to get back to winning ways first, winning championships like ESL Frankfurt 2014 and WPC 2014, but finished seventh-eighth at 2014 The International. ChuaN's time with IG was marked by poor results, visa problems, and tournament withdrawals. The team finished ninth-12th place in The International 2015, a weaker finish than in the previous two competitions.


ChuaN opted to leave Invictus Gaming in December 2015, and joined Newbee. With a last-place result in WCA 2015 and a ninth-12th finish at the Shanghai Major, the team's initial performance was terrible. Newbee got off to a good start by defeating CDEC and EHOME without losing a match, kicking off a record-breaking 29-game winning streak heading into EPICENTER.


ChuaN and his teammates finished second against Team Liquid following a 3-2 game at the EPICENTER Wild Card Qualifiers and in the group stage. After EPICENTER, Newbee finished third at The Manila Major following a 21-0 game streak, and the team was invited to The International 2016.


After his time with Newbee, he moved around briefly representing Vici Gaming and Echo International before leaving the Dota 2 scene as a player. He took up the role of Neon Esports head coach on November 2, 2021, and now he will be representing them as a player for the first time since 2018.