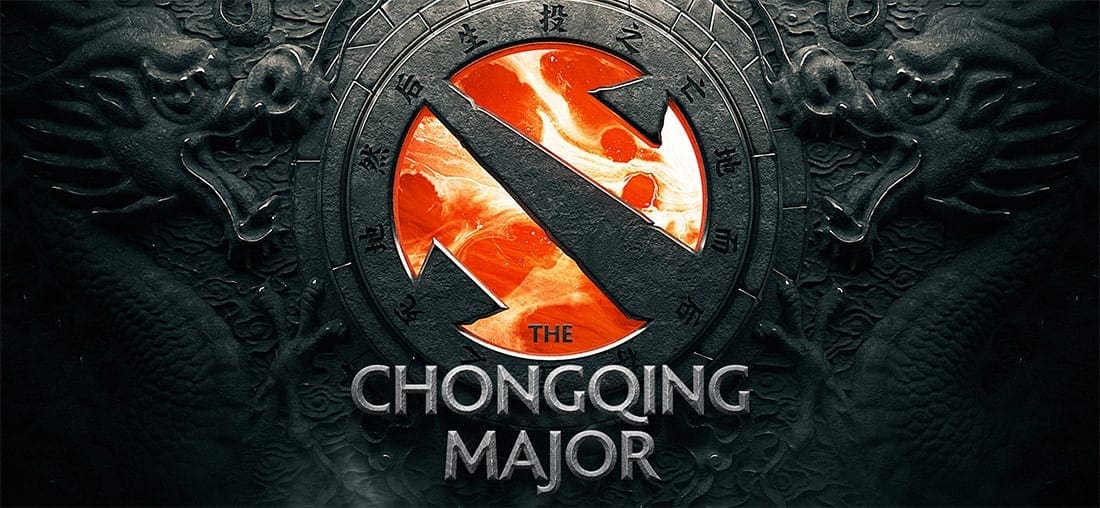 by in
This match-up starts on Monday, January 21, 2019 – 13:00 UTC+8.
After storming over its competition in Group D with four wins from four games, Fnatic will take on Group A second-seeder, EHOME, in a fascinating Chongqing Major winner's bracket match-up.
Fnatic has done an incredible job in this tournament so far after a recent lay off.
Surprisingly, they picked Elder Titan with Tiny in their first game of this tournament against Alliance.
Elder Titan has only been picked by teams from the China region recently. Fnatic, as one of the SouthEast Asian Teams, also drafted this hero in the group stage and DJ, the position four from Fnatic, played him incredibly well.
DJ was able to set up every team fight with the Echo Stomp ability and MP, the carry player from the squad, was able to utilise Faceless Void's ultimate skill, Chronosphere, to stop enemies for a duration of up to 5 seconds. This was followed up with Elder Titan's ultimate skill, Earth Splitter, for three seconds after the casting time, causing damage up to 50% of enemies' full health points and slowing them for 5 seconds up to 50% at its full level.
READ: LATEST ESPORTS NEWS
While Faceless Void and Elder Titan were creating a lot of crazy team fights, Medusa, the carry hero of Fnatic, was farming and accumulating his item slowly, reaching level 25 by killing enemies.
Alliance had no way to defend against Medusa with full item and had the level 25 talent, split shot modifier, which allowed him to kill the support without focusing on them.
Other than Faceless Void and Medusa, Fnatic also drafted other carries – Anti-Mage and Timbersaw – in their game two against Alliance after Alliance snatched Medusa from them.
The game ended well in Fnatic's favours because Abed, the position two player from this team played Anti-Mage in mid lane against Qojqva. Putting Anti-Mage in midlane is not a new thing to see in tier 1 team doing it, however able to pull it off and even winning the laning phase is highly depend on the player's skill. Abed definitely was a beast in the group stage.
After taking down Alliance, Fnatic was competing against Evil Geniuses in the winner's match of the group stage. Fnatic drafted Faceless Void again in game one, however Elder Titan was banned by Evil Geniuses, so they run another combo which was drafting Phoenix and Tinker to work with Faceless Void. They executed the plan very well, using the Chronosphere to protect the egg from being attack and Tinker spamming skill far away from the team fight.
Comes to game two, they showed another strategy which was picking Gyrocopter and IO, one of the best and classic combos in Dota 2. They also drafted Tiny and Brewmaster as their cores so that IO had 3 heroes who he can tether to.
EHOME, performing at the level of what we were expecting – advancing to the winner bracket of playoffs.
There is something interesting because EHOME played 4 games of Elder Titan out of the 8 games they played in the group stage. They never had the chance to play 100% pick rate of Elder Titan because Elder Titan was first banned by the opponents or themselves in the first banning phase in the other games.
They had their victory over Virtus Pro in the game one thanks to the first picked Elder Titan for Tian Ming (天命), the position four support player from EHOME. After that game, Virtus Pro banned this hero in the first banning phase because they respected Tian Ming's Elder Titan.
Elder Titan is either getting banned or picked in EHOME vs Fnatic upcoming match-up because both teams are quite good in playing him. Live betting is a good option for this match-up.
Fnatic vs. EHOME betting prediction
After analysing the drafting abilities and their performance in the group stage, we give Fnatic a 60% chance to win this match-up.
Considering the payout odds, our recommendation is to go low and bet on Fnatic to win the game at better than -137.74 or higher at BetOnline