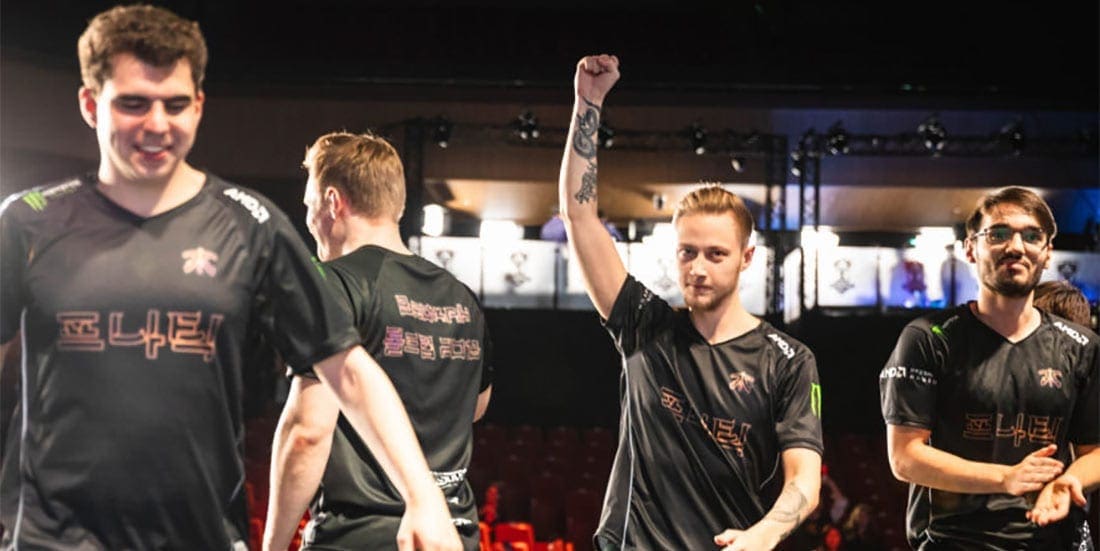 by in
After Team Secret, Virtus Pro, Vici Gaming and Evil Geniuses secured their tickets into The International 9, Fnatic have followed in their footsteps to become the first Southeast Asian squad joining The International 9.
They now hold 3,525 Dota Pro Circuit (DPC) points – more than the 3,226 required to secure qualification.
Fnatic have picked up a few members since The International 8, with Pyo "MP" No-a, Daryl Koh "iceiceice" Pei Xiang and Anucha "Jabz" Jirawong joining "Abed" Azel L. Yusop and Djardel Jicko B. "DJ" Mampusti.
SEE ALSO: DOTA 2 ESPORTS BETTING GUIDE
The team finished 13th-16th place in the MDL Disneyland Paris Major, eliminated by Keen Gaming in a best-of-one series.
That was Fnatic's worst result in a Major this season, after going top eight at the Kuala Lumpur Major and the Chongqing Major before finishing as second runner-up in DreamLeague Season 11.
In Paris, however, they lost against OG and compLexity Gaming in the group stage, claiming their only win in the first game of their best-of-three series with the latter team.
Being the bottom flagger in Group D, they encountered Keen Gaming, the third seed from Group A, in the elimination match.
Drow Ranger was pivotal to Fnatic's solitary victory over compLexity, but Keen banned the hero at the first opportunity.
Abed, the position two player from Fnatic, picked Invoker with the initial intent of playing Quas Exort, but he started to learn Wex at level five because Juggernaut was not getting enough space and time to farm.
Although he adjusted himself to a ganking type, Fnatic still stood no chance against the perfect line-up of Keen Gaming.
Fnatic were forced to call GG after both Troll Warlock and Leshrac from Keen purchased Black King Bar.
PSG.LGD should be the sixth squad to qualify for The International 9, as they have already accumulated 2,790 DPC points and are heavily favoured to beat compLexity next up at the Paris Major.
MORE ESPORTS NEWS