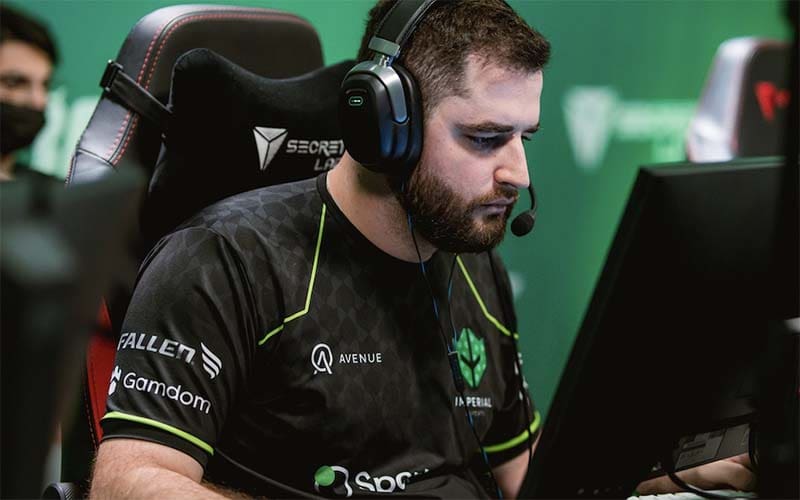 by in
Gabriel "FalleN" Toledo, the Brazilian Counter Strike: Global Offensive player, will make a donation of R$10,000 (approximately $2000) to assist his fellow Brazilian players of O PLANO in affording their preparation for the IEM Rio Major Americas Regional Major Ranking (RMR) in Europe, which is scheduled to take place in October.
The Brazilian organization known as O PLANO was established by the country's CS:GO star Vito "kNgV-" Giuseppe. The group's financial resources were not sufficient to cover the cost of attending the training camp in Europe on their own. According to KNgV-, O PLANO required donations of R$50,000 (approximately $9,600) to assist with the costs of the event, and FalleN's assistance was essential to achieving that objective.
The two-time CS:GO champion had previously gathered R$1,200 through his live streams in order to give to Ex-Gaimin Gladiators for a similar cause. However, the North American players are stable now, and FalleN's assistance will not be required anymore as a result of their signing with Nouns Esports on September 15.
The 31-year old AWPer player has made the decision to give the money he raised to O PLANO in addition to his earnings from the ESL Challenger Melbourne, a $100,000 CS:GO event that his team Imperial finished in second place in earlier this month.
"[Ex-Gaimin Gladiators] found an organization and yesterday I saw that O PLANO were facing the same difficulties. There's nothing fairer than transferring the donation to them. I'll donate my earnings from Australia plus what I raised in my live streams," FalleN said.
From the 19th of September through the 2nd of October, O PLANO will conduct training in the facilities of Relog Media in Belgrade, Serbia. Based on this, they should have sufficient time to prep for the Americas RMR, which will take place in Stockholm, Sweden, from October 5 to October 9. They will fight against a variety of teams, including FalleN's Imperial, Team Liquid, FURIA, and Complexity, for one of the six available spots in the IEM Rio Major tournament.
These kinds of donations have been made in the past by FalleN, who was a member of the MIBR roster with kNgV- during 2019 and 2020. In 2016, he aided the Argentinian CS:GO squad No Tenemos Nada in paying for their travel costs, and in 2017, just before the Kiev Major, he assisted the Brazilian Dota 2 squad SG in paying for their training camp in Europe.