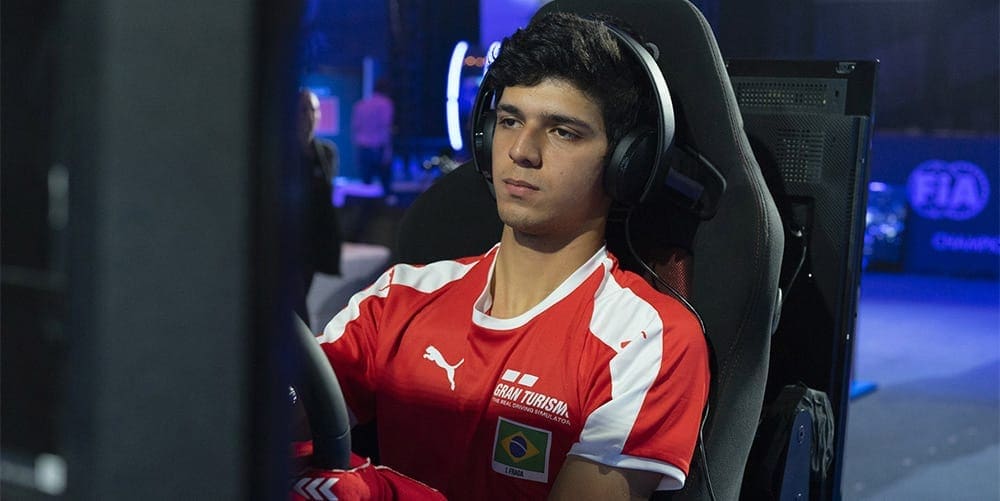 by in
Igor Fraga is taking his virtual skills to a real track with Charouz Racing System, where he will race in the FIA Formula 3 Championship alongside Niko Kari and David Schumacher – son of Ralf and nephew of seven-time Formula One world champion Michael Schumacher.
Fraga's involvement with the F1 Esports Series started with the inaugural 2017 season, where he proved to be a solid performer. The Japanese-born gamer has since become one of the most successful F1 esports talents, taking top honours in high-profile events such as the 2019 McLaren Shadow Project and most recently the Manufacturers Series title in Grand Turismo.
Besides his success in the virtual world, Fraga has also achieved some seriously impressive results on the track. He made his first major appearance in the 2017/18 NACAM Formula 4 Series, where he finished fourth, to which he added a third-place finish in last year's Formula Regional European Championship.
Furthermore, Fraga is the current leader of the Toyota Racing Series with two wins and seven podiums in his pocket. What is most impressive is that if Fraga wins the title, he would be sitting at 35 FIA superlicence points, meaning he would be only five short of the threshold needed to be eligible for F1.
"I'm really looking forward to joining the Formula 3 field with Charouz," said Fraga.
"It is a competitive series and a very professional environment.
"Running at the same events as F1 is kind a crazy to think about. I just can't wait to start my season."
Fraga is now set to compete against some of the best young racing talents in F3, where he will go toe-to-toe with proven championship-winners, descendants of F1 legends and veterans of the scene. Luckily, he won't be alone in this major step in his racing career, as will be joined by two great teammates in Kari and Schumacher.
Kari is the most experienced driver of the three, having won the SMP F4 Championship in 2015 and finished as vice-champion in the Masters of Formula 3 in 2016. Kari has also won in GP3 and European F3 and pocketed two podiums in F3 last season.
Fraga's first appearance behind the wheel of the Dallara F3 chassis will take place at pre-season testing in Bahrain from March 1-3. The new F3 season will start at the same venue on March 22.
While still in the early stages of its development, the Formula 1 esports scene has enjoyed immense growth in recent years. The flagship F1 Esports Series recorded a 76% increase in online viewership in 2019, reaching a total of 5.8 million viewers and 169 million social media impressions as reported by the official F1 Esports website.
The 2019 F1 Esports Series saw a record-breaking 109,000 players, which is a 65% increase from 2018. The total prize pool for the season reached US $500,000 – more than double the previous year.
Fraga is not the first F1 esports star to try his luck on the track. Cem Bolukbasi turned heads last year when he made his Formula Renault debut at Hockenheim.