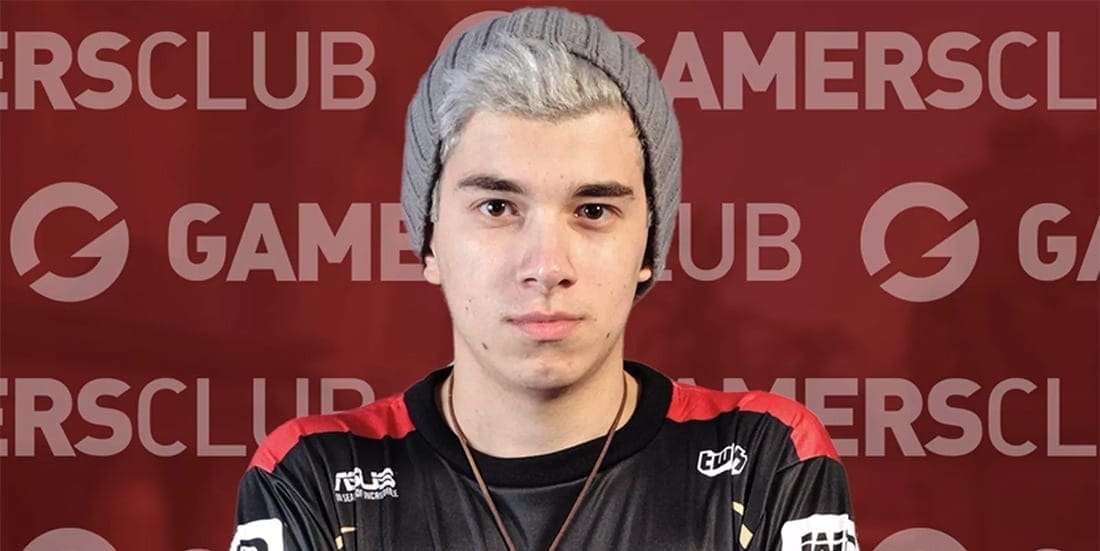 by in
INTZ have released Alexandre "xand" Zizi from their CS:GO esports squad, as announced by the player on his official Twitter on Saturday.
The 24-year-old CS:GO pro is on the lookout for a new CS:GO team from Brazil, Europe or North America, claiming he can speak English and is fluent in Spanish.
"Good night guys, 2019 is over, a very good experience with INTZ and now it's time to look for a new home, I'm looking for a new time, be it Brazilian, American or European, I have medium English and fluent Spanish, Contact me in case you need," read xand's tweet.
Xand started his career as an esports player in December 2010, when he represented Authority in Counter-Strike: Source. He made his first appearance in the CS:GO scene in December 2012 when he joined GATHERS eSports and later played for 15 different teams, including Soldiers, MK3 e-Sports, Dexterity Team, Yakuz4 e-SPORTS, MasterMind, Kaos Latin Gamers, Team Project Evolution, IdX Gaming, INTZ eSports, Merciless Gaming, Furious Gaming, Keyd Stars, Merciless Gaming, YeaH! Gaming and NoTag.
With his departure from the team, xand will end his year-and-a-half-long tenure as one of the two remaining players from the NoTag roster that was signed by INTZ in September 2018. The other is Marcelo "chelo" Cespedes.
Back then, xand and chelo played alongside João "felps" Vasconcellos, Vito "kNgV-" Giuseppe and João "horvy" Horvath. The former NoTag quintet finished sixth at ESL Pro League Season 8 – North America, 13th-16th at the ESL Pro League Season 8 Finals and fifth-eighth at PGL Grand Slam 2018. The underwhelming results ushered the departure of felps in January 2019, while horvy and kNgV- left in May and September respectively.
Xand's most notable result with INTZ came in July 2019, when the Brazilian team finished third at the StarLadder Berlin Major 2019: Minors' Third-Place Play-In, thus qualifying for the Berlin Major Challengers Stage. Unfortunately, their stay in Germany was rather short-lived as they lost to North, Vitality and Grayhound, which saw them finish the first stage of the Major in last place.
In 2020, xand finished fourth at the IEM Katowice North American Qualifiers and fifth-eighth at both the DreamHack Open Leipzig and Anaheim events. Most recently, INTZ won the WINNERS League – Season 3: North America Invite Division with a commanding performance where they dropped only one match throughout the whole event. Xand averaged a 1.25 match rating in that run.
Throughout his stay with INTZ, xand averaged a 1.08 rating, won 55.5% of maps played and finished 60.7% of the maps he played with 1+ rating. His best tournament performance came at the DreamHack Open Anaheim qualifiers, where he averaged a 1.42 rating.
With the departure of xand, INTZ are left with only four members on their CS:GO roster. There are no official announcements yet regarding which player will replace xand, but there is speculation that felps, currently an inactive player at MiBR, could rejoin his former team.
INTZ CS:GO roster:
Gustavo "yel" Knittel
Ricardo "boltz" Prass
Marcelo "chelo" Cespedes
Bruno "shz" Martinelli
Alessandro "Apoka" Marcucci (coach)