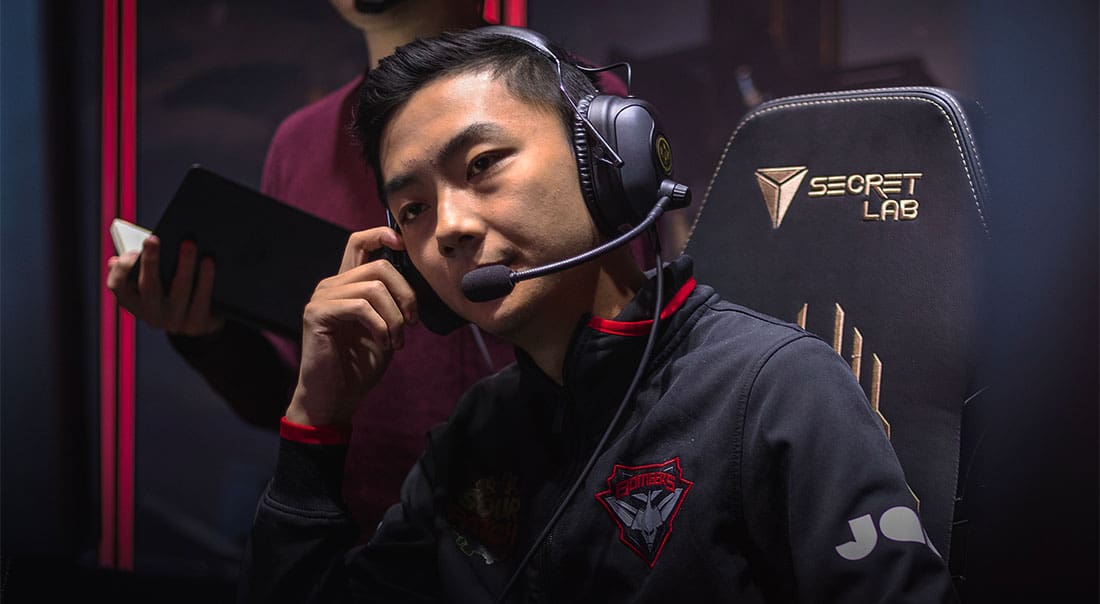 by in
Evil Geniuses are poised to make some changes to their League of Legends roster ahead of the 2023 LCS season, with AD carry Victor "FBI" Huang said to be on the verge of joining from 100 Thieves.

Reports suggest that the Australian player will become the starting marksman for Evil Geniuses next season. FBI is said to be replacing EG's resident bot laner, Kyle "Danny" Sakamaki.
Evil Geniuses are reported to have paid FBI's buyout fee, with his new contract having the same terms as the previous deal with 100T.
 The move will see EG complete their LCS roster for the 2023 season.
FBI will be teaming up with jungler Kacper "Inspired" Słoma, mid laner Joseph "Jojopyun" Pyun and support Philippe "Vulcan" Laflamme, all of whom will continue on their run with the franchise. The roster has also been reported to include current 100 Thieves top laner Milan "Tenacity" Oleksij in the starting position.
 

FBI started off his career with the Australian esports franchise Order in 2017. He spent a year with them before joining the Bombers, where he spent six months.
He moved to North America and spent another six months with the Golden Guardians' academy team.
 
During the 2019 offseason, he was promoted to the main team as a reward for his form.
The Guardians had a quiet campaign in 2019, and the offseason led to the 23-year-old being acquired by 100T.
 
His time with the franchise has seen him develop into one of the best AD carries in the NA region.
In the 2022 season, FBI finished with the fifth-most kills in the LCS Spring. He also recorded the second-most kills during the Summer Split as 100 Thieves finished in second place in both tournaments.


FBI's LCS Summer kills were only surpassed by the bot laner he is on course to replace, Danny. The 18-year-old has been described as arguably the next best domestic talent behind the legendary Yiliang "Doublelift" Peng.
Danny has in a short time wowed fans and the League of Legends community, having recorded some of the most memorable highlights in the history of the league while representing the 100T in the playoffs.
 However, his good run was marred by personal issues as the young star announced he will be stepping away from the competitive space in a bid to "focus on his mental health".
Danny is yet to return to the team after being absent during the LCS Summer Playoffs series against Team Liquid.