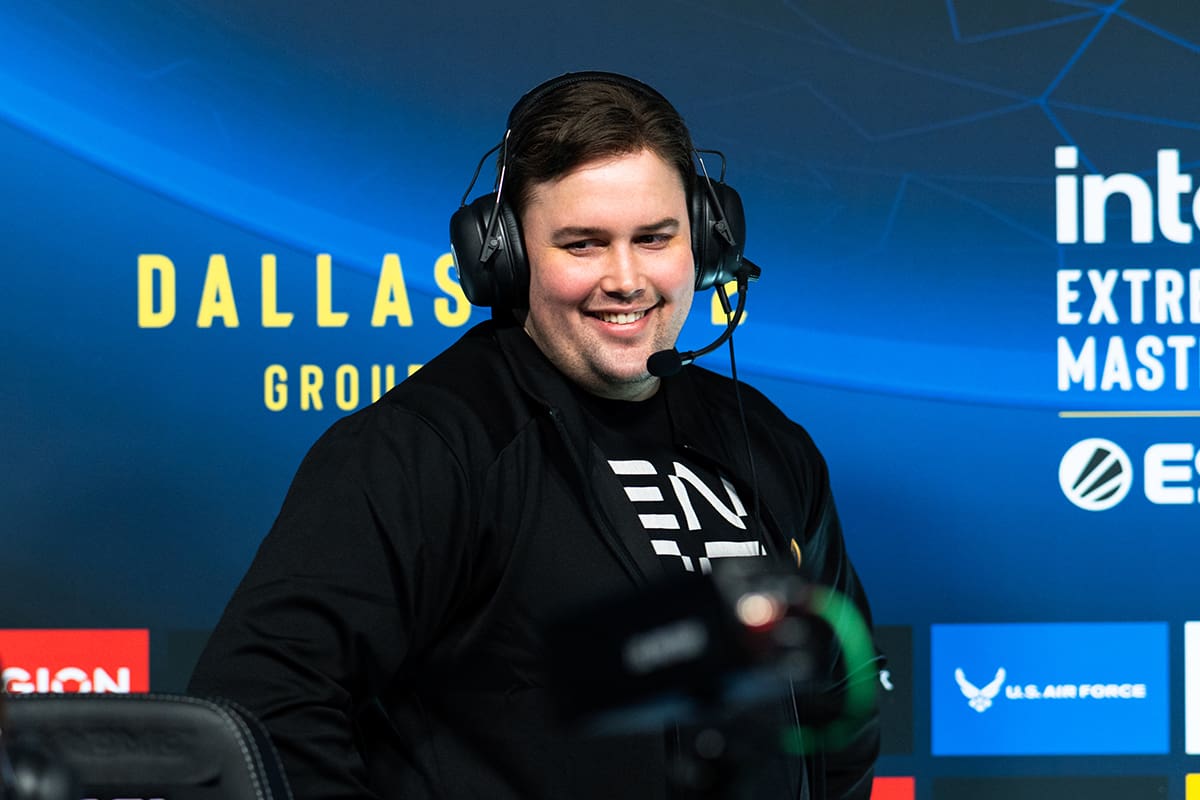 by in
ENCE has announced that they have completed a contract extension with Counter-Strike: Global Offensive head coach Eetu "sAw" Saha.
The Finnish head coach has been with ENCE since November 2020 and will continue in the same capacity for the foreseeable future. Much of the great results ENCE has enjoyed are due to his leadership, and they are determined to keep him on.
Although the length of the extension was not disclosed, one could assume that he will be with the team for at least a year. ENCE made the announcement via their official Twitter page.
ENCE is determined to keep this roster together due to their past results. Earlier in the year, the Finnish organization signed contract extensions with their in-game leader Marco "Snappi" Pfeiffer and two other players (Lotan "Spinx" Giladi, Paweł "dycha" Dycha and Aleksander "hades" Miskiewicz).
With the announcement, members of the team also commented on working with sAw. In-game leader Snappi said:
"I think we are very lucky to work with Eetu. A lot of coaches in the scene are either good tactically or socially. With Eetu, you get both. He is World Class and helps me keep my cool when needed while elevating my calling and overall game. I think Eetu is the rock of the team, and I can't see how we could ever find someone else on his level."
ENCE went through a major rebuild in 2021, and sAw was at the center of it. He focused on long-term development, and the team has slowly started to reap the benefits.
With their incredible 2021 display, ENCE is currently ranked the third-best team in the world behind FaZe Clan and Natus Vincere, according to HLTV.
While sAw is thrilled with the team's performance so far, he is not satisfied. The team is yet to win a top-tier LAN event. Via an official statement, the 29-year-old said:
"The most rewarding thing for me as a coach is actually this whole project," he said. "Next, we want to win a high-tier tournament, which would be a big and important deal … I believe it will happen, and we'll get there."
ENCE have come close to winning several high-tier LAN events but have fallen short at the finish line. In April, they lost the ESL Pro League Season 15 best-of-5 grand final to FaZe.
The following month, they lost their PGL Antwerp Major semifinals match against Natus Vincere. A win in either of those tournaments would have guaranteed them a direct slot to the 2022 BLAST Premier World Final.
ENCE, who is coming off a 3-0 grand final loss to Cloud9 in the Intel Extreme Masters XVII – Dallas, is participating in the ongoing Roobet Cup. Their first game will be against Eternal Fire on June 23.
Several upcoming offline tournaments are remaining in the year, enough to give sAw his first international victory. In July, they will participate in the Cologne IEM, while the ESL Pro League Season 16 will commence on August 31.

More esports news