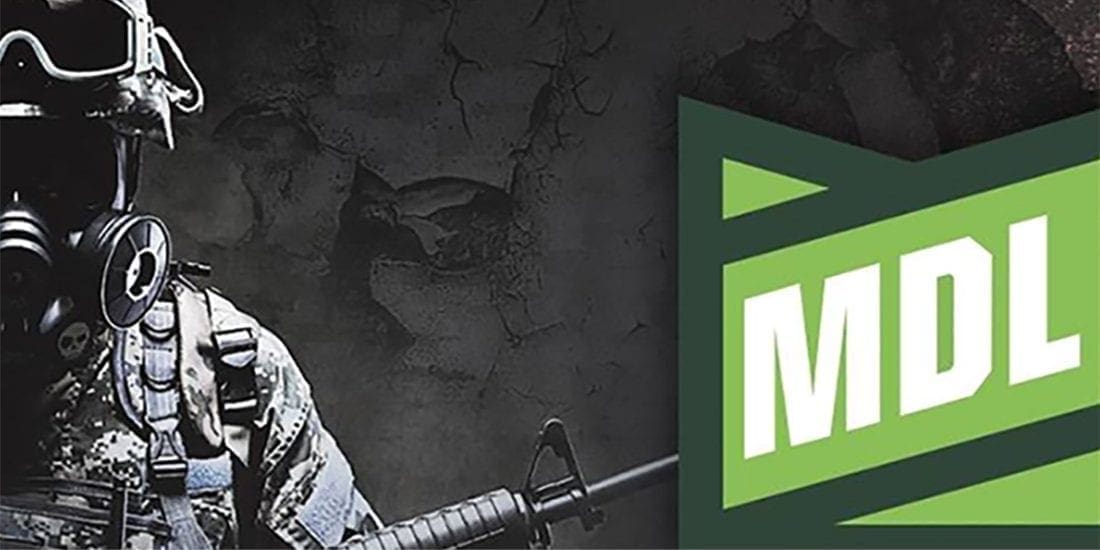 by in
TRICKED ESPORT vs SAW CS:GO BETTING & MATCH DETAILS

CS:GO Betting Odds:
Tricked -128.21 at BetOnline | sAw -105.26 at BetOnline
CS:GO Betting Lines:
Tricked -1.5 at +193 | sAw +1.5 at -277.78
When:
July 20, 2020 at 18:00 CEST
Watch Live:
Twitch (https://www.twitch.tv/esea)
TRICKED ESPORT vs SAW ESEA SEASON 34 GRAND FINALS BETTING PREVIEW
Tricked Esport and sAw will clash in the grand finals of the European ESEA Season 34: Advanced Division, where they'll be vying for a US $4,500 pay day and a place in the Premier Division for Season 35.
It's hard to be surprised seeing Tricked Esport in the grand finals. After finishing the regular season with an impressive 12-4 record, the Danish squad paved their way to the grand finals through the upper bracket of the playoffs with wins against CR4ZY (2-0), Sangal Esports (2-1), Ambush Esports (2-0) and Team Secret (2-1), who they defeated last Tuesday in the upper bracket finals.
The last time we saw Tricked in the grand finals of a tournament was in May at the Corona-Strike Cup, where they lost to Lyngby Vikings (1-2). A month earlier, they also made it to the semi-finals of the SECTOR: MOSTBET Season 2. Those are the only two notable results Tricked have produced since parting ways with their old roster (now MAD Lions) and rebuilding their CS:GO esports project with a handful of unproven domestic talent.
Oliver "kwezz" Rasmussen continues to impress with his 1.22 rating in the ESEA and 1.14 average across the last three months. He is not alone, however, as his teammates have also put up above-average numbers in this competition.
In Tricked Esport's recent bout against Team Secret, kwezz struggled and came away from the series with a rather poor 0.93 rating. However, Dennis "sycrone" Nielsen and Magnus "Toft" Toft more than compensated for kwezz's shaky display with 1.19 and 1.10 ratings respectively.
Recommended!
Tricked are looking like a very solid B-Tier team who hold a lot of potential for further growth. It is no surprise to see them priced as favourites over sAw, who will be in for an uphill battle this Monday when they will look to solidify themselves as the strongest Portuguese CS:GO team.
Christopher "MUTiRiS" Fernandes and his crew finished the ESEA S34 regular season in a six-way tie with Tricked, Apeks, Winstrike, Ambush and Lilmix at 12-4. Although they finished with the highest map differential (+98) of those teams, sAw qualified as the fourth seed because they won fewer rounds in regulation than Tricked and Apeks.
In the playoffs, sAW made easy work of Tenerife Titans (2-0) and Nexus Gaming (1-2) but had to admit defeat to Team Secret (1-2) in the third round after a narrow 18-22 loss in overtime. In the lower bracket, sAw picked up wins against Tikitakan (2-1) and Nexus (2-1) to book a rematch with Team Secret in the lower bracket finals, where they exacted revenge with a 2-1 win.
It's worth noting that Secret had to field Allan "AnJ" Jensen as a stand-in for Dionis "sinnopsyy" Budeci for the final map of that series due to connectivity issues. Regardless, it would be hard to argue this contributed to Secret's loss, since AnJ put up the highest rating (0.94) out of all their players on Nuke.
TRICKED ESPORT vs SAW ESEA SEASON 34 GRAND FINALS BETTING PREDICTIONS
Tricked Esport are priced as favourites for this bout and we don't have a problem with that. They have looked far more stable throughout the competition and never really came close to losing a series throughout the playoffs.
On the other side, sAw also deserve some praise for their performances through the season. Their combined team average rating sits at 1.11, which is only marginally worse than Tricked (1.142), so there is not a lot to separate these two on form.
While Tricked are the rightful favourites, we would not be surprised to see sAw force a close affair. Both teams have a similar map pool, which makes over 4.5 maps at $2.20 a bet we find hard to ignore.