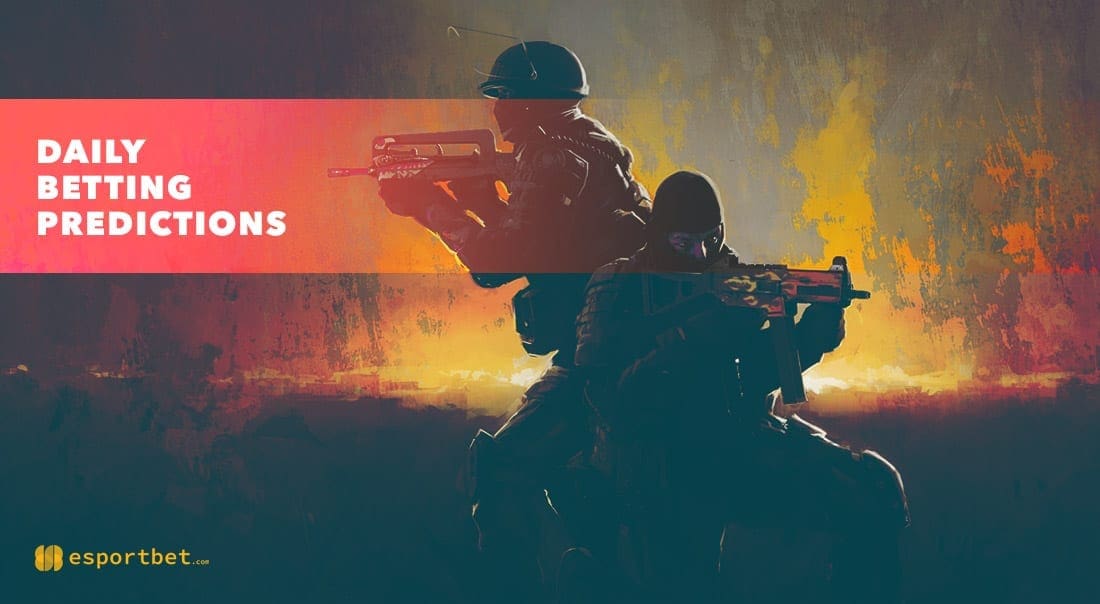 by in
ESB's Counter-Strike: Global Offensive betting predictions focus on the continuation of ESL Challenger League Season 43 Europe. Here are our picks for AGO vs Fnatic Rising and EPG Family vs ex-Finest, who'll clash in the first round of the lower bracket on Wednesday, November 23.
---
AGO vs FNATIC RISING CS:GO BETTING & MATCH DETAILS

Best Odds:
AGO -151.52 at BetOnline | Fnatic.R +110 at BetOnline
When:
November 23, 2022 | 19:00 CET
Watch Live:
Twitch (https://www.twitch.tv/esl_csgo)

AGO enjoyed a solid start to the tournament, with a 2-0 sweep of Team Falcons (16-9 on Mirage, 19-16 on Dust II), but they couldn't show up against For The Win Esports, who bested them 2-1 in the second round. Their next opponent, Fnatic Rising, dropped to the lower bracket early after losing against forZe (0-2) in the tournament's opening round.
Since that defeat, Fnatic Rising have played six matches and won just two – twice against MOUZ NXT (2-1, 2-1). On a more positive note, Fnatic Rising played well in their defeats against ENCE Academy (1-2, 1-2), Illuminar Gaming (12-16), and Anonymo Esports (1-2).
Like Fnatic Rising, AGO haven't impressed anyone with their recent showings, and even though they have won three of their last five matches, those came against lesser teams in Conquer Gaming (2-1, 2-1) and Websterz (2-0).
In our book, Fnatic Rising should be the favourite for this match, especially if Peppe "Peppzor" Borak can continue with his strong performances. The 20-year-old helped Fnatic's main roster win Elisa Masters Espoo 2022 on Sunday with the tournament's 11th-highest rating (1.16). At best, this is a 50/50 match, so +110 on Fnatic Rising is a no-brainer pick.
---
EPG FAMILY vs EX-FINEST CS:GO BETTING & MATCH DETAILS

Best Odds:
EPG +105 at BetOnline | ex-Finest -138.89 at BetOnline
When:
November 23, 2022 | 19:00 CET
Watch Live:
Twitch (https://www.twitch.tv/esl_csgo)
EPG Family lost their first tournament match against Endpoint (1-2) in a closely contested affair, which could've easily ended in EPG Family's favour. However, after winning the first map (16-13 on Mirage) and securing a 12-3 lead on Ancient, EPG fell apart, lost Ancient (14-16) and allowed Endpoint to complete the reverse sweep on Nuke (16-11).
It was the first match of the newly formed roster, so they deserve some slack for it. But their clash with ex-Finest will mark only their second match together, so perhaps we shouldn't expect too much improvement.
Individually, EPG Family look stronger than ex-Finest, but the latter have played together for much longer and achieved plenty in the last couple of months. Ex-Finest placed third in Svenska Cupen 2022 and reached the semifinals of Elisa Invitational Fall 2022. In addition, ex-Finest reached the finals of CCT Central Europe Series #3 last week when they had to admit defeat to the surging Copenhagen Flames (1-2).
Talent-wise, EPG Family look slightly better, but we wouldn't back them at the offered odds. Unlike with EPG Family, we know what to expect from ex-Finest, who are rightly the favourites and a solid bet at -138.89 with BetOnline.