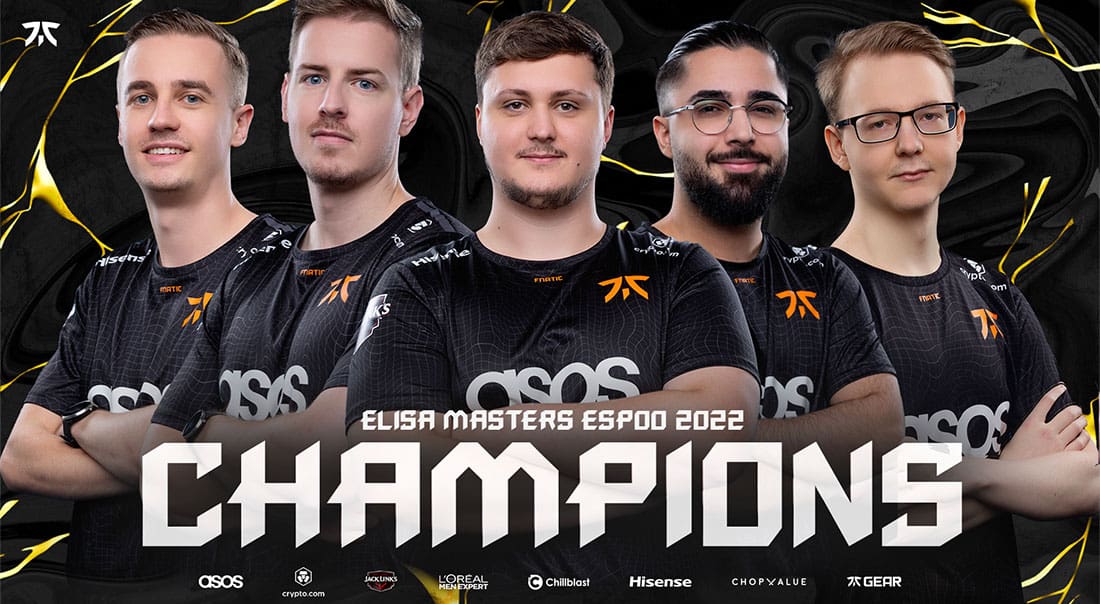 by in
Fnatic have destroyed BIG 2-0 in the grand final of the Elisa Masters in Espoo to win their first offline Counter-Strike: Global Offensive event in over three years.
Winning the Elisa Masters means that Fnatic have taken out the US$100,000 first-place prize, while they are the first team to gain a spot in the IEM Katowice 2023 Play-In, starting in January next year.
The European roster were dominant all the way through the tournament, finishing on top of Group B with a 4-1 record before winning their semi-final over Astralis 2-0.
Fnatic, led by William "mezii" Merriman, continued their dominance in the grand final by taking the series 2-0 in quick fashion, winning the first map 16-4 and the second map 16-5.
BIG were behind from the get-go in both maps as they gave up massive half-time leads, trailing 11-4 at the break on both Vertigo and Overpass.
Both teams were missing players for the Elisa Masters, with Freddy "KRIMZ" Johansson for Fnatic and Florian "syrsoN" Rische for BIG being unable to take their place in the event.
KRIMZ was sidelined by a hand injury, while syrsoN contracted COVID-19 days before the tournament got underway.
Mezii was the star performer and led from the front for Fnatic on the first map, Vertigo, recording 22 kills and a huge rating of 1.83 as well as 115.2 ADR in the 16-4 win.
Meanwhile, Dion "FASHR" Derksen was huge for the eventual champions on the second map, Overpass, finishing with a rating of 1.64 and 101.7 ADR in the 16-5 demolition.
The Elisa Masters champions continued their strong run of form after they finished fifth-eighth at the IEM Rio Major early this month.