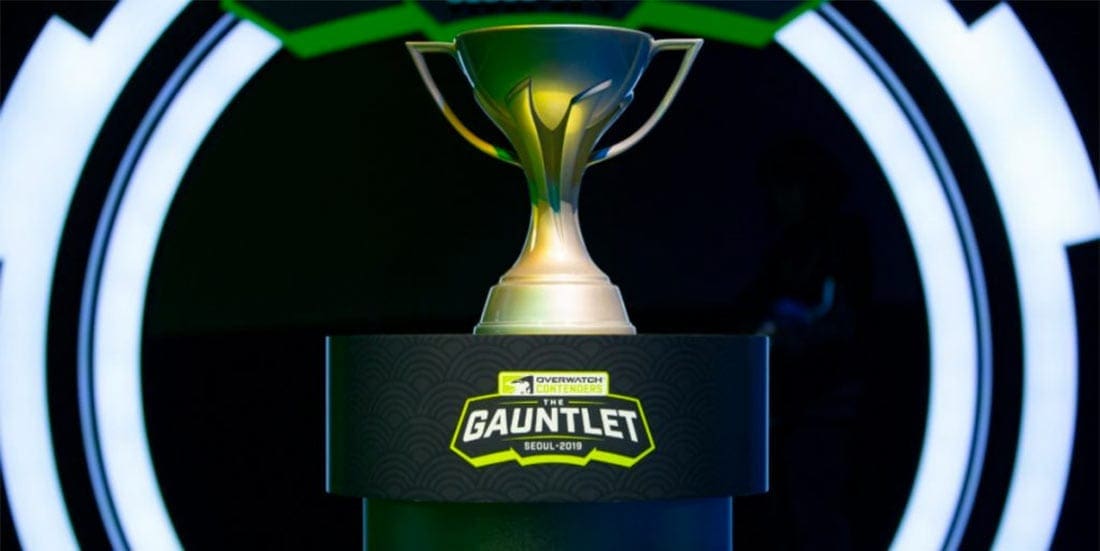 by in
The Overwatch Contenders Gauntlet came to a close on Sunday, October 13, with Element Mystics beating ATL Academy to pocket US $100,000 and claim the title of Overwatch Contenders champions.
The Gauntlet is a new Overwatch esports tier-two tournament, which signals the end of 2019 season of Overwatch Contenders, and is a culmination of both 2019 seasons. It features top teams from each region competing in two-double elimination brackets to determine which deserves to be crowned the Overwatch Contenders champions.
The Overwatch Contenders: The Gauntlet took off on October 9, 2019, starring 10 best teams from 2019 Overwatch Contenders, who met at Giga Arena in Seoul, South Korea, where they battled it out for the lion's share of US $250,000 and the title of champions.
Eight qualified teams have been split into two groups, while the winners of Contenders Showdown from NA (ATL Academy) and South Korea (RunAway) earned a direct invite into the Gauntlet's finals bracket. Joining them were:
Group A: Element Mystic, HSL Esports, Talon Esports, XL2 Academy
Group B: LinGan e-Sports Huya, Team Envy, Gen.G, Gladiators Legion
The tough competition, featuring some of the strongest Overwatch teams took off on Wednesday, October 9, with the group stage fixtures, which concluded a day later and revealed which six teams will join RunAway and ATL Academy in the Finals.
Element Mystic, Talon Esports, XL2 Academy came through Group A, whereas it was Gen.G, Team Envy and Gladiators Legion, who fought their way through Group B.
The Finals took off on Friday, October 11, when we got to see Element Mystic flexing their muscles, as they edged past ATL Academy (3-2) in round one to secure a spot in the winner's finals.
There they met with RunAway, who, despite all expectations, had to admit defeat after six exciting rounds (2-4), meaning Element Mystic earned their ticket for the grand finals.
Following their painful defeat at the hands of Element Mystic, ATL Academy dropped down to the losers' bracket, where they proved they are a class above all of their opponents.
A clean sweep against XL2 Academy (3-0), followed by another 3-0 win over Gen.G earned ATL Academy a spot in the losers' finals, where they handed the Korean powerhouse RunAway a devastating loss (4-0) to secure a rematch against Element Mystic.
With a historic run, which made ATL Academy the first-ever western squad to win the series against RunAway without dropping a map, a lot of expectations were put on them to perform and claim the title. However, things did not go as planned for the North American outfit when they stepped on the big stage.
ATL Academy produced a very exciting match against Element Mystic, with their confident and flashy approach to the game, however, the young team failed to find the same success as they did against RunAway. In the end, they had to admit they are no match for Element Mystic, who proved to be a different beast.
Despite all expectations, ATL Academy suffered a painful defeat, claiming only map against Element Mystic, who looked nearly unstoppable with their performance which earned them a dominant 4-1 win, US $100,000 in prize money and the title of champions.
MORE ESPORTS NEWS