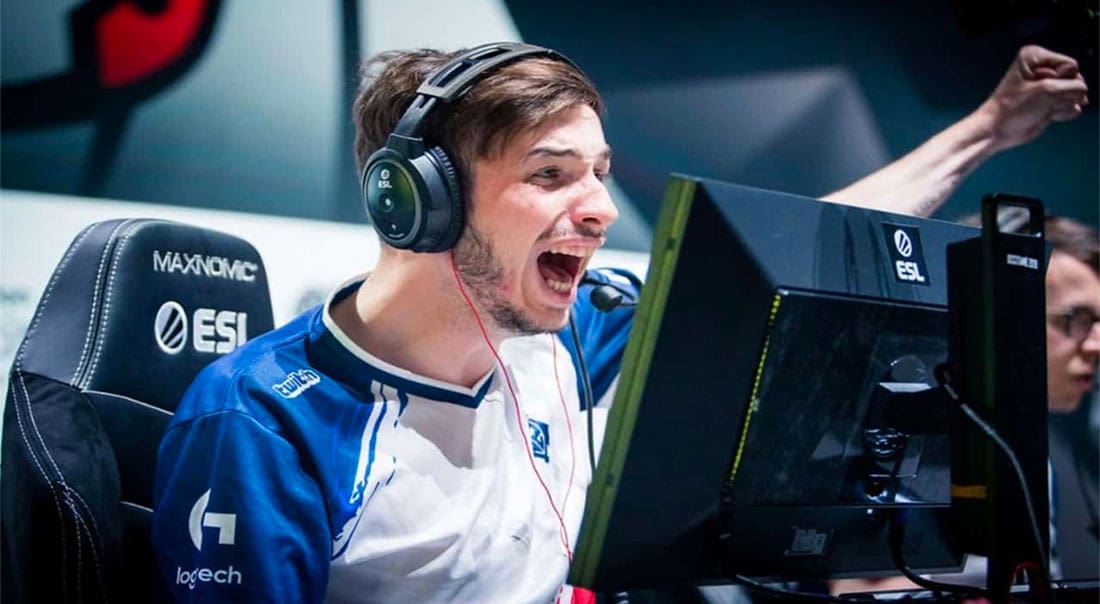 by in
G2 Esports have parted ways with one of the biggest names on their Counter-Strike: Global Offensive roster, Kenny "kennyS" Schrub. After spending more than five years with the German franchise, the French AWPer was allowed to entertain offers from other teams.


G2 Esports related the news to their fans on their Twitter page in a three-minute clip. The clip briefly highlighted his time with the team with some unseen footage of the superstar. The franchise attached a thank-you message for his time with the team and wished him well going forward.
 

"Legend, superstar, icon
After years of highlight reels and wrist-breaking flicks, today we're parting ways with @G2kennyS," the tweet read.
 

"Thanks for everything you've done for CS over the years, take care kenny."

KennyS started out his journey with G2 in February 2017 and has since remained under the banner of the franchise. He is known as one of the best players within the CS:GO esports scene, although he has been inactive since March 2021.


He has, over time, built a reputation for an aggressive but flashy AWPing style that saw him lead Team EnVyUs to victory at the DreamHack Open Cluj-Napoca 2015 Major. His style of play was admirable, and it earned him the sobriquet of "magician". KennyS was also awarded the Most Valuable Player title at the tournament.

In his time with G2, kennyS led the franchise to five major tournaments, the most recent being the StarLadder Berlin Major 2019. Among the titles he has won under G2 are ESL Pro League Season 5 and DreamHack Masters Malmo 2017.
In 2019, he led the team to the Champions Cup title after they handed Team Spirit a defeat at the grand finals. While they came close to clinching the title at the Intel Extreme Masters XIV World Championship, G2 were denied by Natus Vincere in a 3-0 sweep.
 

Before his transition from Team EnVyUs to G2 Esports, kennyS was a star player with the 2016 Global eSports Cup and 2016 World Electronic Sports Games titles under his belt.


Despite being inactive since March 2021, kennyS remains a big name in the professional CS:GO scene. This led to the Saudi Arabian esports franchise Team Falcons adding him to their team.

His focus with Falcons, according to a recent interview he gave, will be to lead the team to the BLAST Paris Major 2022, which is scheduled to commence in May 2023.
 
He said: "The Paris Major is definitely the biggest objective and something I will grind for."