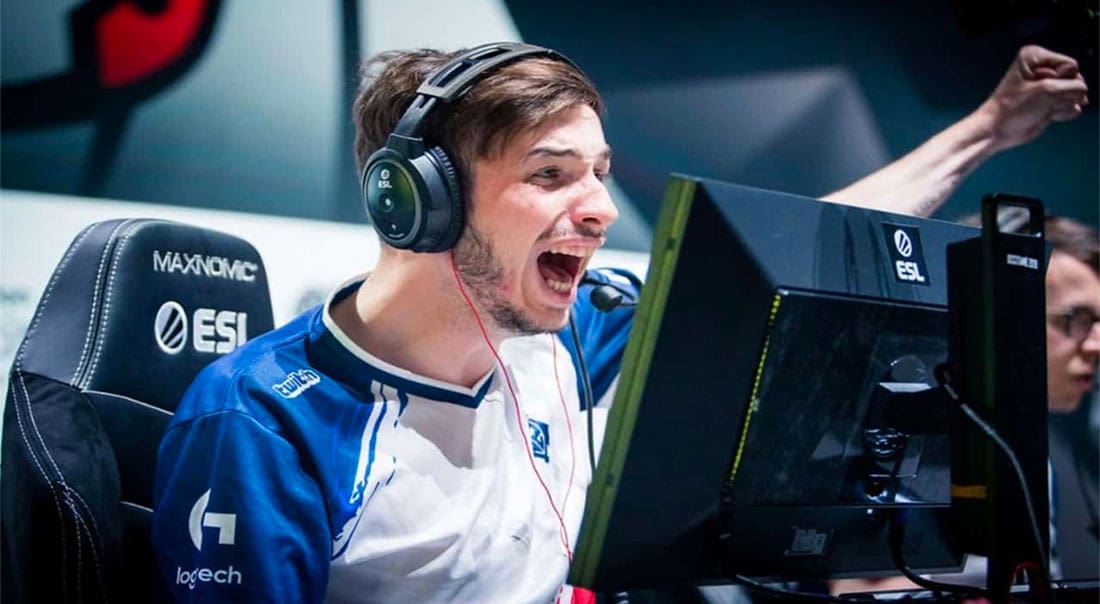 by in
French Counter-Strike: Global Offensive player Kenny "kennyS" Schrub is reportedly making a transfer from G2 Esports to Team Falcons.
According to reports, the French sniper will be replacing Bryan "Maka" Canda, who has been on the bench since October 25. Even though not many details about the transfer have been made public. It is anticipated that the player will bid his squad farewell in November.
The 27-year-old player has been with G2 Esports since 2017, but he has been inactive since March 2021. During this stint, he was preoccupied with creating content for the organization. The player said the sabbatical was really beneficial since it allowed him to prioritize his personal life, something he had neglected greatly while in the competitive scene.
KennyS has played with numerous teams from various regions throughout his time in CS:GO leagues, including Recursive eSports, Clan Mystik, Titan, and Team EnVyUs. The star player has won numerous MVP honors. He won the DreamHack 2014 Invitational II MVP award in 2014, and HLTV selected him as MVP of the ESL Pro League Season 5 Finals. He was also named Thorin's sixth-best player in 2014 and 2015 before moving up to the fourth-best player in 2017.
KennyS has won a number of titles with G2, including the ESL Pro League Season 5 Finals and the 2017 DreamHack Masters Malmö. He also helped his team finish second at the Intel Extreme Masters XIV World Championship.
Following the completion of this transfer, the Frenchman would join the Falcons team alongside Ali "hAdji" Haïnouss, Jordan "Python" Munck-Foehrle, Nathan "NBK" Schmitt, Kévin "misutaaa" Rabier, and coach Steeve "Ozstrik3r" Flavigni. The squad also includes benched players Maka and Jayson "Kyojin" Nguyen Van.
Falcons have been making headway in the esports scene since their inception in 2012. In their bid to build dominance in the industry, early this year they signed a four-man European lineup with Ozstrik3r joining as coach soon after. The team have been maintaining top spots in tournaments as well, as they were close to qualifying for the IEM CS:GO Rio Major 2022.
In the ESL Championnat National Autumn 2022, the squad finished in second place after losing to another formidable opponent, Heet, by a score of 0–2. The team won the ESL Challenger League Season 41 Europe title in June of this year, defeating 1Win 3-0 and taking home prize money of USD $20,000.