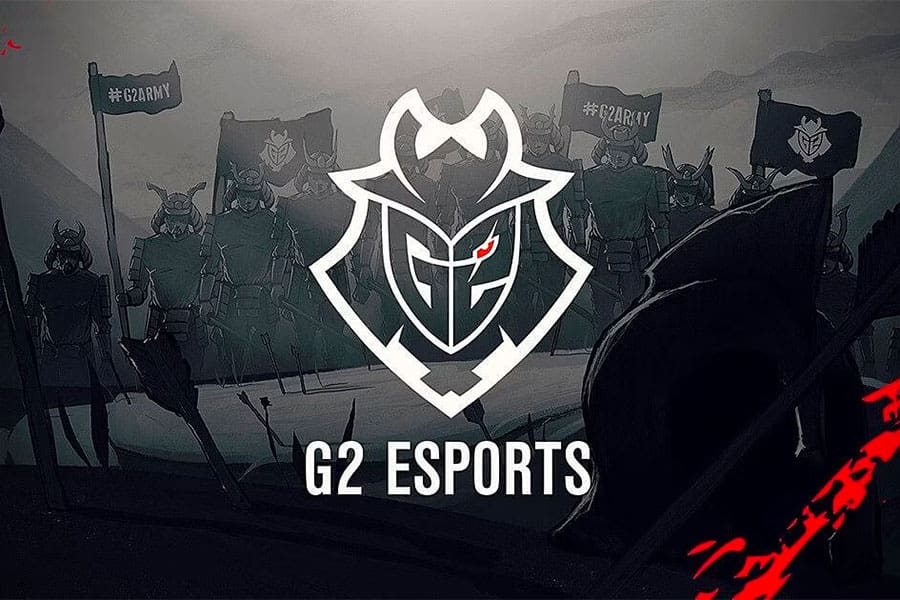 by in
In a highly-anticipated matchup, G2 Esports emerged victorious over Natus Vincere in the BLAST Premier Spring Group C Upper Bracket Final.
The European Counter-Strike: Global Offensive franchise, led by the exceptional performance of Nikola "NiKo" Kovac, was able to remain undefeated and secure their spot in the Grand Final of the group with a 2-0 victory.
The match began on Nuke, which was chosen by Natus Vincere as their map pick. G2 Esports made an impressive start, taking a 4k pistol-round hold thanks to NiKo's exceptional display. This set the tone for the rest of the game, with G2 quickly taking a commanding early 5-0 lead on the CT side.
Natus Vincere attempted to fight back with an all-important 1vs2 clutch by Oleksandr "s1mple" Kostyliev in the sixth round, but NiKo's aggressive playstyle around the Outside portion of the map helped G2 maintain their lead and secure an 8-1 lead. NaVi's proficiency with using a combination of Galil-ARs and Tec-9s provided some positive takeaways, but G2 Esports continued to dominate, ending the first half with a 12-3 lead.
At the start of the second half of the map, NaVi attempted a comeback by responding to G2's opening two-round streak with five shutouts of their own, reducing the deficit to 8-14. Despite this resurgence, G2 were able to secure back-to-back round wins and ultimately secure a comfortable 16-10 victory. NiKo's outstanding performance, which saw him record a 32-16 kill-death ratio, 130 ADR, and a 1.96 rating was the crucial boost that enabled G2 to best NaVi on their own chosen map.
On the second map of the series, Inferno, G2 started strong by successfully winning the pistol round. They capitalized on Natus Vincere's weaknesses on the B-site and established a strong 4-0 lead at the beginning of the offensive effort. Despite the slow start, Natus Vincere quickly adapted and built a solid defense, limiting G2's progress and leveling the score to 4-5.
The match continued to be intense and closely contested as G2 made calculated bomb site takes, but Natus Vincere's defense remained strong. In the end, G2 narrowly came out on top, with Rasmus "HooXi" Nielsen and NiKo leading the team with ten frags each.
On the defensive side, G2 Esports continued their aggressive strategy and effectively neutralized Natus Vincere's tactics to establish a 14-7 lead. Despite the deficit, Natus Vincere fought back and managed to secure back-to-back 2vs2 clutches, narrowing the gap to 11-14. Despite Natus Vincere's valiant efforts, G2 Esports's powerful game plan ultimately proved too much for them to handle, resulting in G2 securing the win with a final score of 22-18 on Inferno.
Natus Vincere's defeat in the match resulted in their descent to the Lower Bracket Final, where they will have to demonstrate a flawless run in order to secure a spot in the BLAST Premier Spring Final without facing elimination in the knockout stage. As for G2 Esports, they will proceed to the final round of their group and strive to maintain their victorious streak against the winner of the Lower Bracket Final.
G2's win over Natus Vincere is a statement to the rest of the competition, showing that they are a force to be reckoned with and a team to watch out for. The European franchise's cohesion and teamwork were on full display, and their aggressive playstyle proved to be a winning formula. The team's ability to adapt and adjust to Natus Vincere's tactics was also a key factor in their victory.
Overall, the match was a showcase of the exceptional talent and skill of G2 and the leadership of NiKo. His performance was the driving force behind G2's victory, and his aggressive playstyle and calculated decision-making proved to be too much for Natus Vincere to handle. The Bosnian rifler's dominance on both Nuke and Inferno was evident, as he earned a 1.59 rating in both maps and was awarded the player of the match.