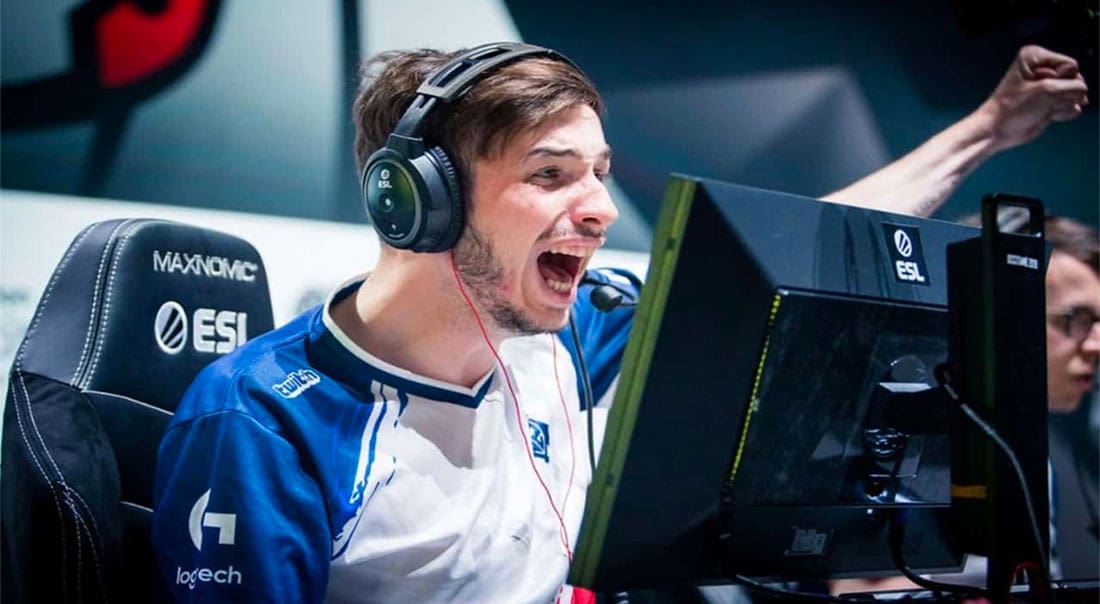 by in
After only just signing for Team Falcons a few days ago, sniper Kenny "kennyS" Schrub made his debut for the franchise at the European Development Championship 6 on Wednesday. The Counter-Strike: Global Offensive royalty led the team to victory against LDLC in the first round of the playoffs.
Falcons were favorites to win the game on top esports betting sites, and they did so in good fashion, sweeping LDLC 2-0. KennyS's standout performance in the French derby gave Falcons the edge.

The fixture started on the LDLC-selected map, Vertigo. In the beginning, kennyS had some difficulties playing on the CT side, but he got into the zone when the team switched to Terrorists.
 
Heading into the final moments of the map, he had fragged two players on the opposite side in the previous round. Locked in a 1v2 situation in the 30th round, the French sniper displayed some electric skills as Falcons ran out 16-14 winners.
 KennyS ended Vertigo with 23 frags under his belt, 19 deaths, 78.5 ADR, and a 1.11 rating.
On their selected map, Overpass, Falcons were on the back foot at the end of the first half. LDLC took an early lead and ended the half 9-6 up. Falcons turned things around in the second half, however, recording a 10-5 scoreline after the break to steal the win.


KennyS garnered the most kills (47) for the series, having recorded 23 in the first map and 24 in the second map. Kevin "Misutaaa" Rabier registered the fewest number of deaths (34), while kennyS snagged 37 deaths. Although all Falcons players in the starting lineup posted a rating above 1.0, misutaaa had the best rating (1.25), with kennyS close behind at 1.16.
The game against LDLC was the French AWPer's first competitive outing since December 2021 at the Intel Extreme Masters Winter in his time with G2 Esports. After that event, he was benched by G2 Esports for 18 months.
Their quarterfinal matchup at the European Development Championship 6 will be against whoever triumphs in the game between Sangal Esports and the Copenhagen Flames. Other teams in the final eight include forZe, K23, SINNERS Esports, 9INE, and Illuminar Gaming, with two other slots remaining to be filled.