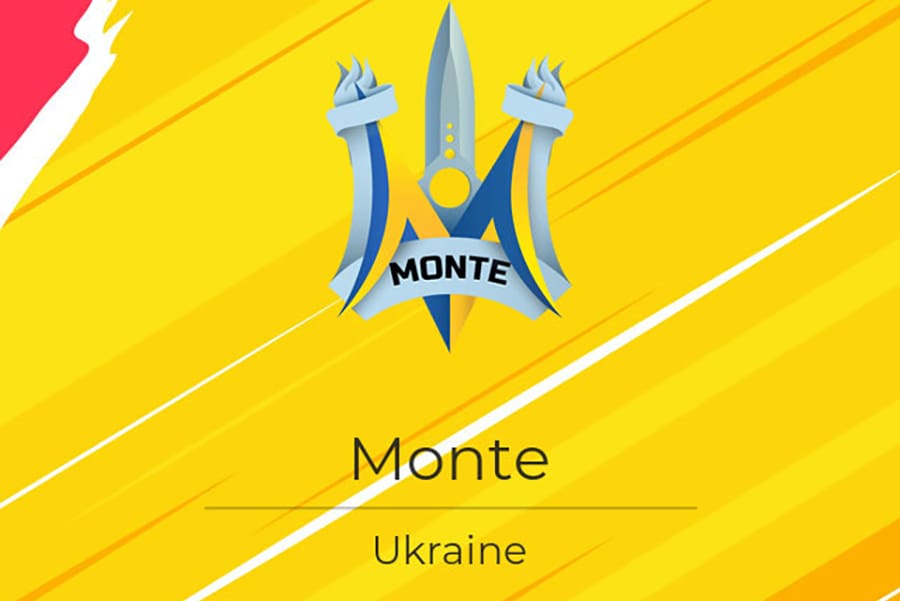 by in
Ukrainian esports outfit Monte Esports announced on Wednesday that they have signed Viktor "sdy" Orudzhev to their 2023 Counter-Strike: Global Offensive roster.
Sdy has been teamless for only three weeks, and this signing will be a relief to his fans, as now they are sure to see him play in the competitive CS:GO scene. The 25-year-old rifler was only released from the Natus Vincere on January 30, 2022, where he served as a stand-in for a period of six months.
The Ukrainian prodigy started his CS:GO career in early 2017 and has since then played for a handful of known esports teams, such as Team Spirit and MAD Lions. In his early career, he also played for other teams like the Dream, 5FRAGS.ORG, Spray'n'pray, and EL'quvet.
The team's new rifler has also won a couple of tournaments, which include the DreamHack Open January 2021: Europe, the 2021 Pinnacle Cup II, and the BLAST Premier Spring Finals. Having won these tournaments, he has also come close to winning others, although he was cut halfway through the finals, which earned him a second-place finish. The events include the 2019 Champions Cup Finals and the 2022 Intel Extreme Masters XVII—Cologne.
It is very obvious that sdy will be the star player on the team, being that he has more experience than the other players and he is coming from a more renowned team in the CS:GO scene. This addition will be a plus to the Monte roster, as the rifler will be bringing with him his years of experience and definitely influencing the gameplay positively with his expertise. Monte Esports already acknowledged him as the team's salvager by saying he is "the confidence we need" in a post.
"HERE WE GO! @somedieyoungCS joins Monte The experience we lack. The confidence we need.
The victories we are waiting for. Wear our jersey with pride, bro #MonteGang," Monte Esports tweeted.
Sdy also took to his social media accounts to announce his new team. He also reassured his fans and Monte Esports that he was going to give it his all in representing the team at his best.
"Not the easy way, but i truly believe in this project, we will gain it step by step. Show some love for @Monte_Esports @woro2k @boroscs @kRaSNaLkox @demqqqq and of course our amazing coach @LMBT_CSGO Thanks to my loyal people, love y'all <3," sdy said in a tweet. On the same day the team revealed the acquisition of sdy, they also announced the signing of Sergey "lmbt" Bezhanov as their new coach for this season. Imbt will take the place of Aidyn "KrizzeN" Turlybekov, who was the team's former coach. Currently, the Ukrainian CS:GO team consists of 21-year-old in-game leader Volodymyr "Woro2k" Veletniuk, the 21-year-old rifler, Sergiy "DemQQ" Demchenko, Mohammad "BOROS" Malhas, Szymon "kRaSnaL" Mrozek, sdy, and their new coach Sergey "lmbt" Bezhanov. On February 1st, Monte Esports will face off against Portuguese team SAW at the ESL Challenger League Season 44: Europe. Monte is placed at $2.46 odds and SAW at $1.52 odds with gg.bet.